Matthew McConaughey Had a Crush on This Co-Star Before Working With Her
Celebrities are just like us, and that means they have crushes on other celebrities from watching their work. Matthew McConaughey revealed he had a crush on his co-star before working with her, and why he didn't ask her out.
Matthew McConaughey had a crush on Sarah Jessica Parker
McConaughey was asked how he feels about his former co-stars. One of them was Sarah Jessica Parker, who starred in Failure to Launch with him.
He played a man who was still living with her parents. He hires an an interventionist, played by Parker, to help him leave the home as a man in his 30's. She accomplishes this by pretending to have a romantic relationship with men to inspire them to move out.
"Now Sarah Jessica is who I had a crush on growing up. Honeymoon in Vegas [whistles]," McConaughey said in an interview with Entertainment Weekly and People. "Yes, I did let her know that. I don't know if it was the first day of shooting or the last day of shooting. But I did let her know that."
The actor was asked if he asked her out. "No, she was I think married at the time," he answered. "That doesn't mean I couldn't have had a crush on her."
She is married to Matthew Broderick
Parker starred in Honeymoon in Vegas back in 1992. The movie shows Jack Singer (Nicolas Cage), an engaged man, loses a lot of money playing poker in Las Vegas. The man he loses to, Tommy (James Caan) also asks to spend time with his fiancée, Betsy (Parker) for the weekend. The romantic comedy shows her being torn between the two men.
She later met actor, Matthew Broderick, who was directing a play in 1991. The play was founded by her brothers, Pippin and Toby, according to E! Online. They're still married and have three children together named Marion, James, and Tabitha.
McConaughey later got married himself. He married Camila Alves in 2012, and they also have three children together.
McConaughey said he likes to keep things professional with co-stars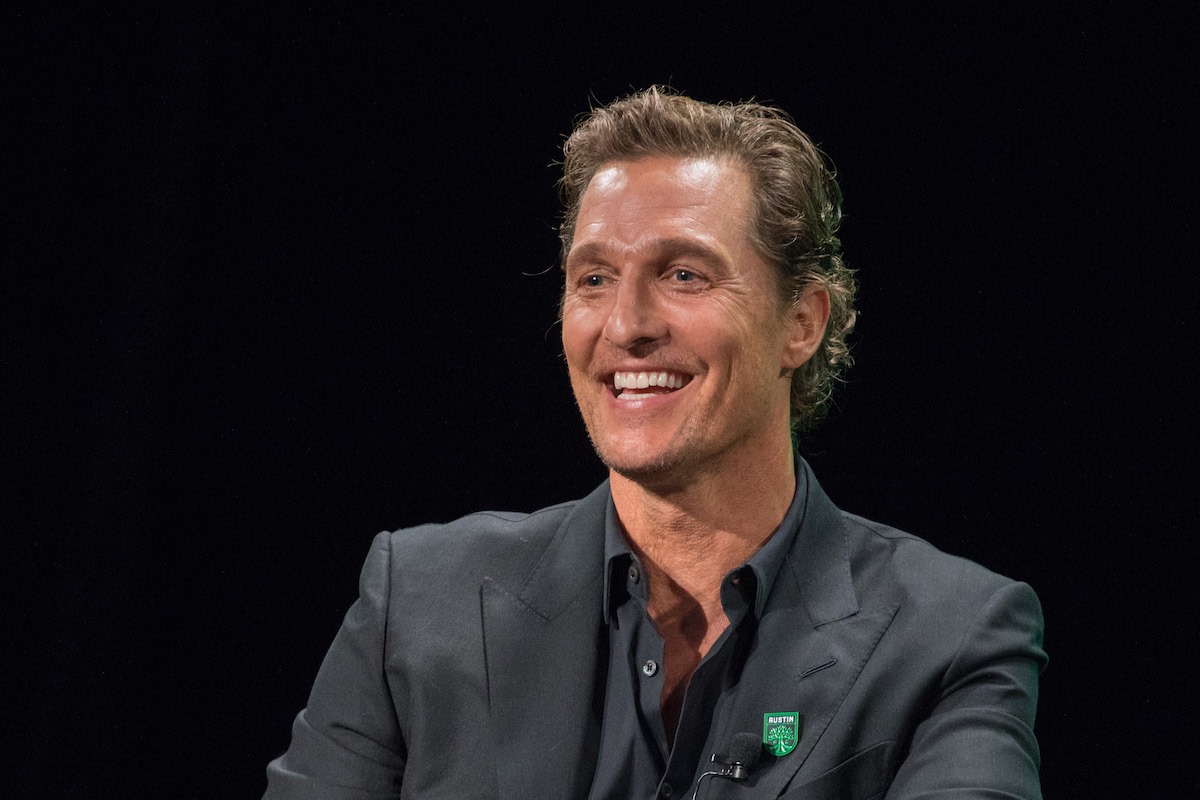 McConaughey has acted opposite some amazing actors. Some of those stories involved romance. He told The Howard Stern Show he had crushes on some of them in the past.
"I've always tried to keep it professional and the people I've worked with, I must say, did as well," he claimed. "Maybe we had certain crushes on each other at certain times, but we always just kind of kept it professional. Or maybe we were dating somebody seriously outside of ourselves at the time and we both respected that for the other."
It sounds like the timing wasn't right for Parker and McConaughey. But he had a crush on her before they worked together, and then let her know about it.