Matthew McConaughey Had to Work Really Hard to Get Camila Alves to Notice Him
Matthew McConaughey and Camila Alves have been married for a decade. The actor shared what he had to do to make sure Alves noticed him.
Matthew McConaughey made peace with potentially remaining a bachelor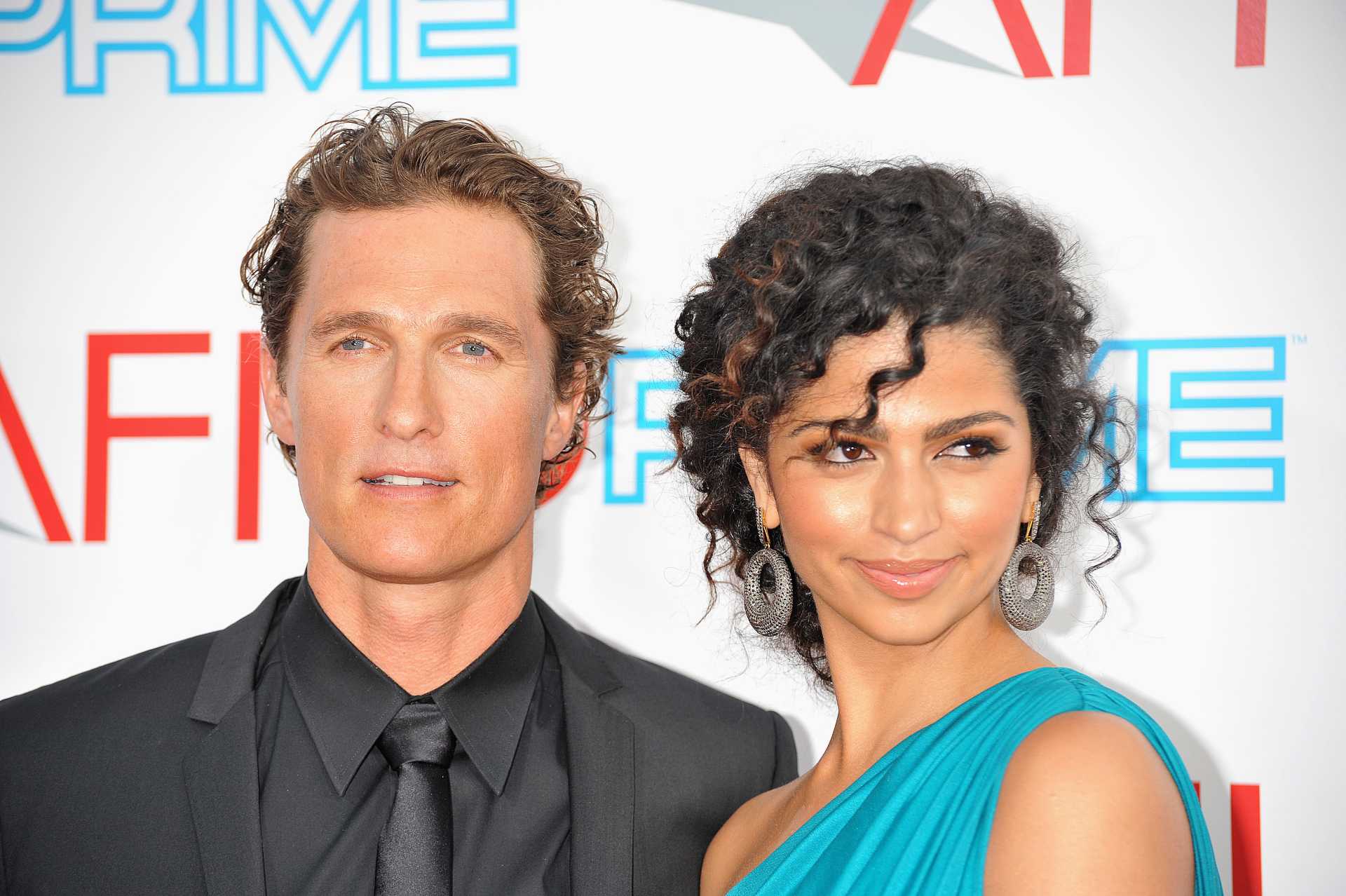 In his book, Greenlights, McConaughey says he had a dream where he was the father of 88 children. It was his 88th birthday party and all 22 of the mothers of his children were there to celebrate with him. He wasn't married to any of the women, and he says after having that dream, he felt peace about the fact that he might never marry.
McConaughey says he believed that dream was a sign that he was OK just the way he is. He also says that dream reminded him of how much he wanted to become a father. He reasoned if he never becomes a husband, it's OK, because he could still be a father. He also says he decided not to try so hard to find the right woman. He was just going to let nature take its course.
How Matthew McConaughey and Camila Alves met
McConaughey and Alves first met at a club. He says he was "holding court" at the head of his table and making margaritas. Suddenly, he looked up and saw Alves. He said at first, he tried to get her attention and wave her over, but he couldn't catch her eye.
He concluded it would be best if he put in more effort and went over to her. McConaughey went over to her table and invited her and her friends to his table. Alves agreed to come to his table so they could talk and get to know each other more.
McConaughey invited Alves back to his house for a drink, but she declined. However, she changed her mind after she discovered her car had been towed. Alves stayed overnight, and on the drive to pick up her car the next day, McConaughey says he realized they were so comfortable with each other that they didn't need to fill in the silence and force conversation. He said instead of the silence being awkward between them, it was "golden."
The actor says ever since the night they met, Alves has been the only woman he "wants to take on a date, sleep next to, or wake up next to." The couple has three children named Levi, Vida, and Livingston. After they had their first two children, Alves and McConaughey tied the knot in 2012.
Camila Alves says it's important to prioritize
When asked by Us Weekly how she balances being a wife, mother, and working woman, Alves says she tries to make sure her priorities are in order. However, she cuts herself some slack when it comes to checking things off her to-do list.
"No matter what, you're going to feel guilty," says Alves. "Just shake hands with that because you can't do it all. You're going to miss some things at work and you're going to miss some things at home if you're going to try to do both. It's just going to happen. But I think it's very important to have your priorities straight. Number one is my family. Having your priorities straight really helps you re-focus."
Follow Sheiresa Ngo on Twitter.