Matthew McConaughey Kept His Desire To Act Secret For Years Because of His Family — 'The Only Place That I Admitted It Was In My Diaries'
Today, Matthew McConaughey is one of Hollywood's biggest stars. Having starred in unforgettable films including Dallas Buyers Club and A Time to Kill, he's cemented himself as one of the best actors of his generation.
Yet, although it's hard to imagine McConaughey doing anything else, the actor admits he had to hide his interest in acting for years. His traditional upbringing and blue-collar family initially kept him from pursuing his dream.
Matthew McConaughey initially wanted to be a director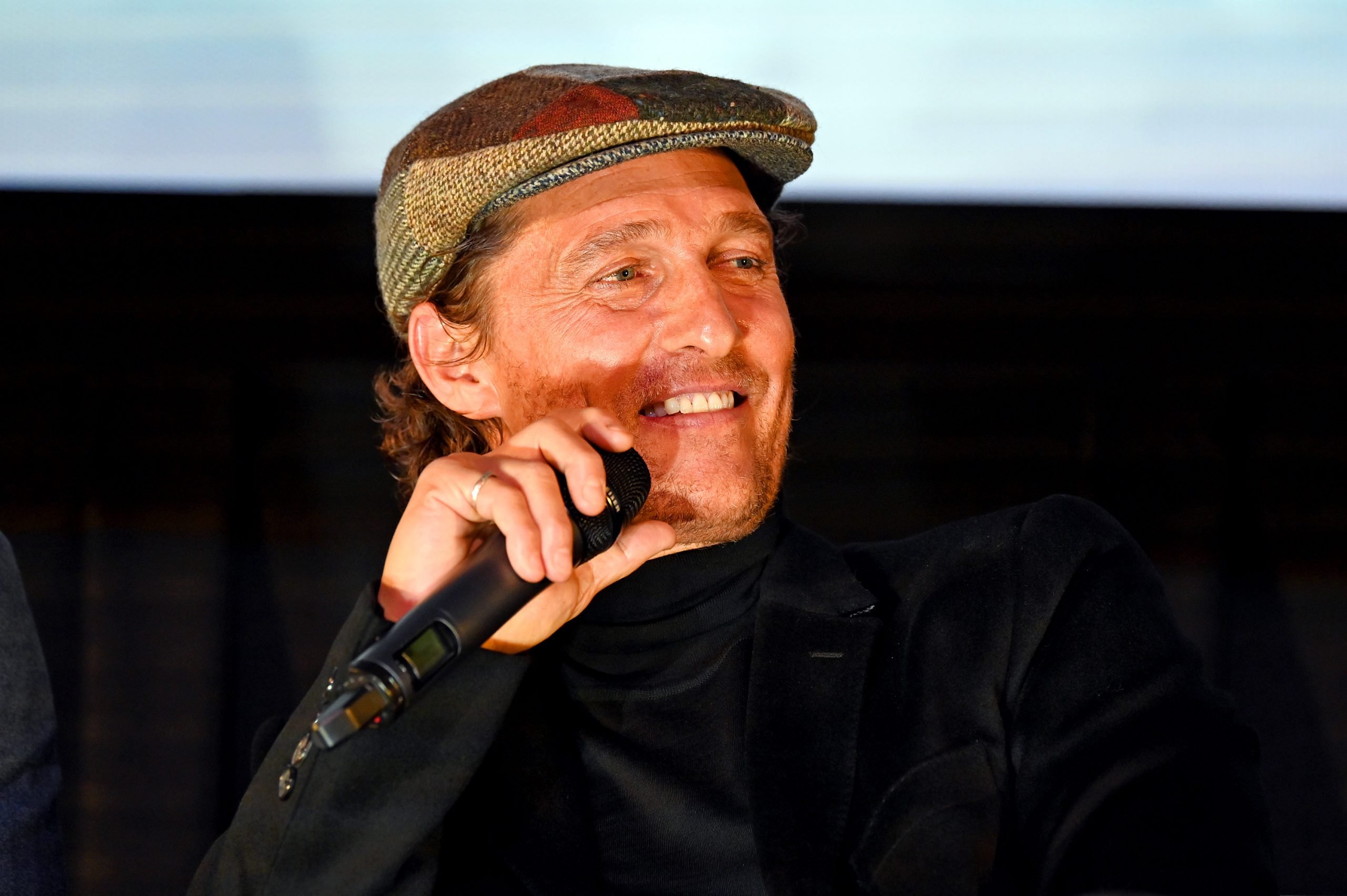 RELATED: Matthew McConaughey Won't Answer to Matt for This Horrifying Reason
Even though McConaughey is known as one of the world's best actors today, he initially pursued another path in filmmaking. However, he realized he had a talent for acting while directing his classmates in college.
"Well, I well to film school first," McConaughey says. "Because when I look back at the diaries I really couldn't admit that I wanted to be in front of the camera as an actor, but that's what I really wanted to do. But I went to film school because I felt like being a storyteller behind the camera was something that my dad, one, could digest as a possible route forward for his son. And it was all I could digest at the time. So when I made the leap to film school, I immediately would direct actors by performing myself in front of the camera, so I really liked the first person subjective performance …"
'Dazed and Confused' changed McConaughey's life forever
Shortly after he transitioned into acting, opportunities began to arise for McConaughey. Although McConaughey had relatively little acting experience, he'd been cast for a few lines in 1993's coming of age film Dazed in Confused. He kept getting called back for more lines in the film, and after its completion, he decided to move to Los Angeles.
"And then I got that job that summer of '92 on Dazed and Confused, where I ended up three lines turned into three weeks of work," McConaughey continues. "I'm getting paid 320 bucks a day, people are telling me I'm good at it, I keep getting invited back to set, I'm like 'Is this f—ing legal?' Um yes. And so, I went back, graduated, packed up my UHaul, and drove west young man. You know, two weeks out of graduating college, and you know, I didn't have that story of roughing it when I first got out there. First two auditions I went on, I got the job."
Matthew McConaughey's 'blue-collar' upbringing initially kept him away from acting
"I think it was the idea—look I was raised in a blue-collar family where you get a job, you work your way up the ladder—company ladder," McConaughey says. "So being in the arts, to be in front of the camera, be an actor sounded so vain. Sounded so avant-garde. Sounded so European. Sounded so—so—so—nothing stable about it. And so, to bring that up to my dad, even bring it up—like I said I could—it was not even in the vernacular of my dreams. …"
McConaughey then reveals that the only place he'd ever been honest about his true dream was in his personal diaries. His diaries revealed that he'd always wanted to act, despite his family's opinions.
"… I did not even dream about it—the only place that I admitted it was in my diaries … "And I found those, where I wrote to myself, before I could even consciously admit it, that I did want to be an actor. All the way back since 1988. But I never admitted it until I started doing it, and it turned in about 1993 that I was like 'Ok, I think I can do this, I'm giving it a shot, and I love this.'"
Clearly, McConaughey knew what was best for him. He's since established himself as an A-list actor and earned numerous accolades, including the Academy Award for Best Actor.