Matthew McConaughey Once Dated 2 Co-Stars From the Same Movie
Matthew McConaughey has been happily married to Camila Alves, a Brazilian-American model, for 14 years. But prior to walking down the aisle, McConaughey dated a few of his co-stars. The actor even dated two co-stars from the same movie.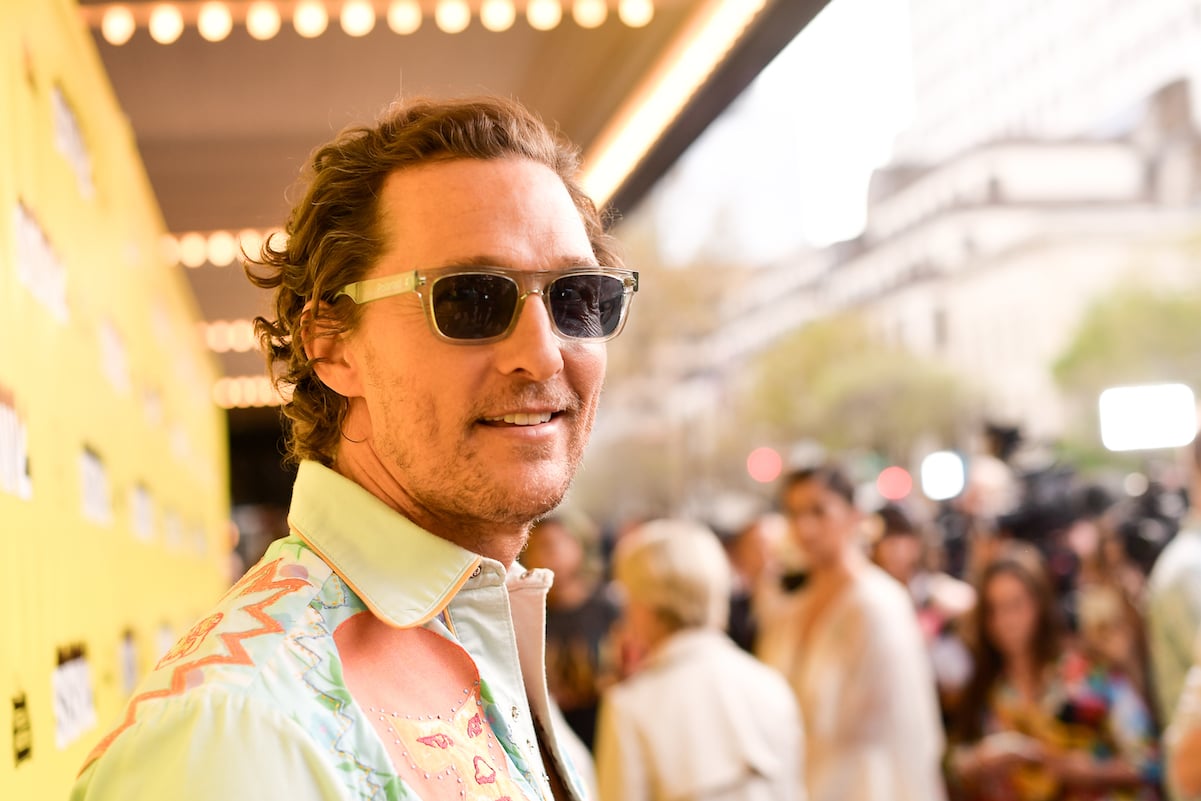 Matthew McConaughey says it was love at first sight with Camila Alves
McConaughey first caught sight of his future wife at a club in West Hollywood back in 2006. The actor revealed in an interview with People that he was immediately taken by Alves the moment he saw her. "She moved right to left in front of my eyes across that club," McConaughey said. "It was as if she was floating. And I did not say, 'Who is that?' I said, 'What is that?' And then introduced myself."
Despite that he was instantly captivated by her, the same could not be said for Alves. The model revealed that she didn't even recognize McConaughey at first, as he had a long beard and was wearing a hat. Men's Health reported that it was Lance Armstrong who informed her who McConaughey was. The couple went on their first date three days later, and they've been together ever since. McConaughey proposed on Christmas in 2011, and they wed in June 2012.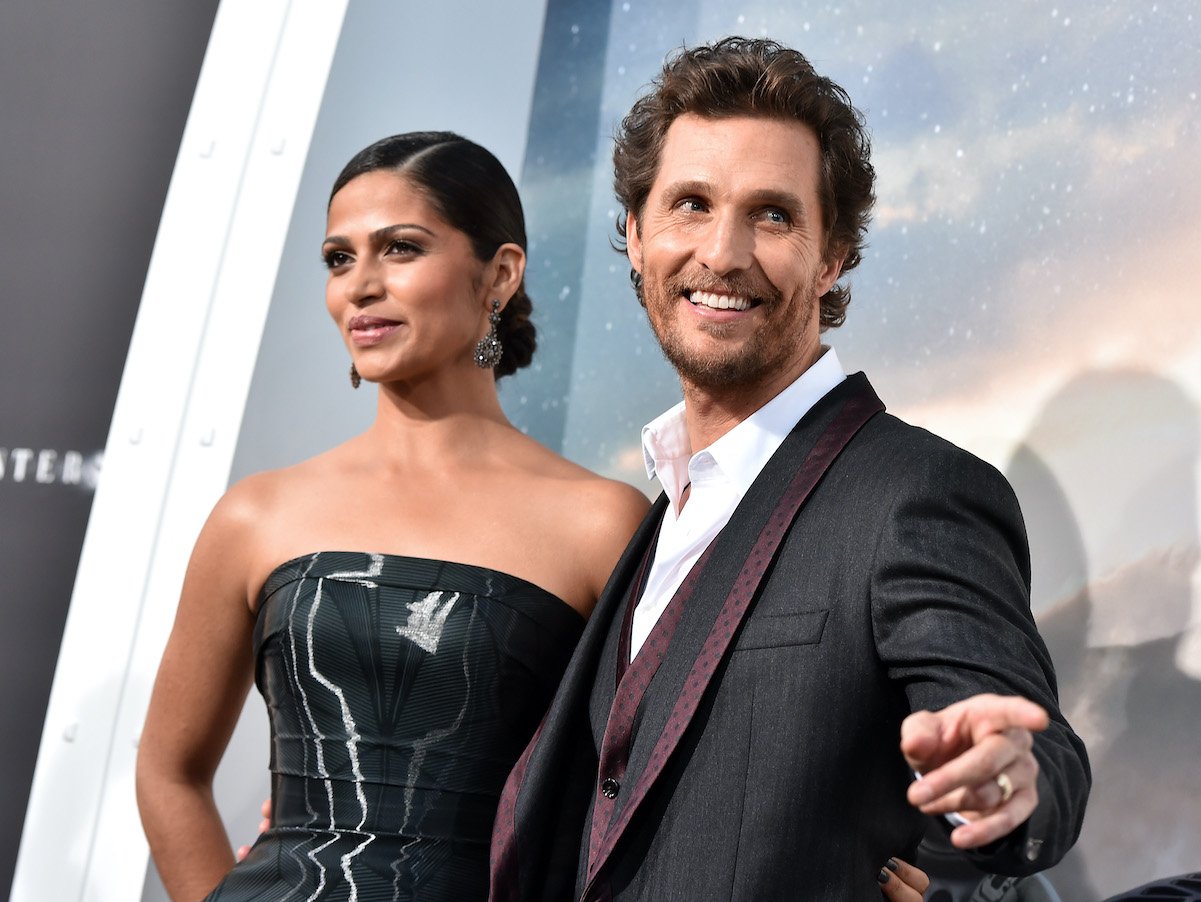 McConaughey fell for Ashley Judd and Sandra Bullock while filming 'A Time To Kill'
McConaughey was never one to rush into relationships, and his list of previous girlfriends isn't too long. He did, however, happen to fall for two different women while filming his 1996 movie "A Time To Kill."
While on set, McConaughey hit it off with actress Ashley Judd, and the two started dating. Judd played McConaughey's wife, Carla, in the film, and according to Hollywood Life, she was the first "big name" he was linked to. The two didn't date for long, though, because McConaughey ended up falling for another co-star while filming: Sandra Bullock.
Bullock was also starring in "A Time To Kill," and McConaughey's romance with Bullock lasted much longer than his brief stint with Judd. He and Bullock ended up dating for two years after meeting on set, and they remained friendly after their breakup. "There's a great amount of respect and love … No matter where he is in his life or where I am in mine … I know we would stay close," Bullock once told Cosmopolitan.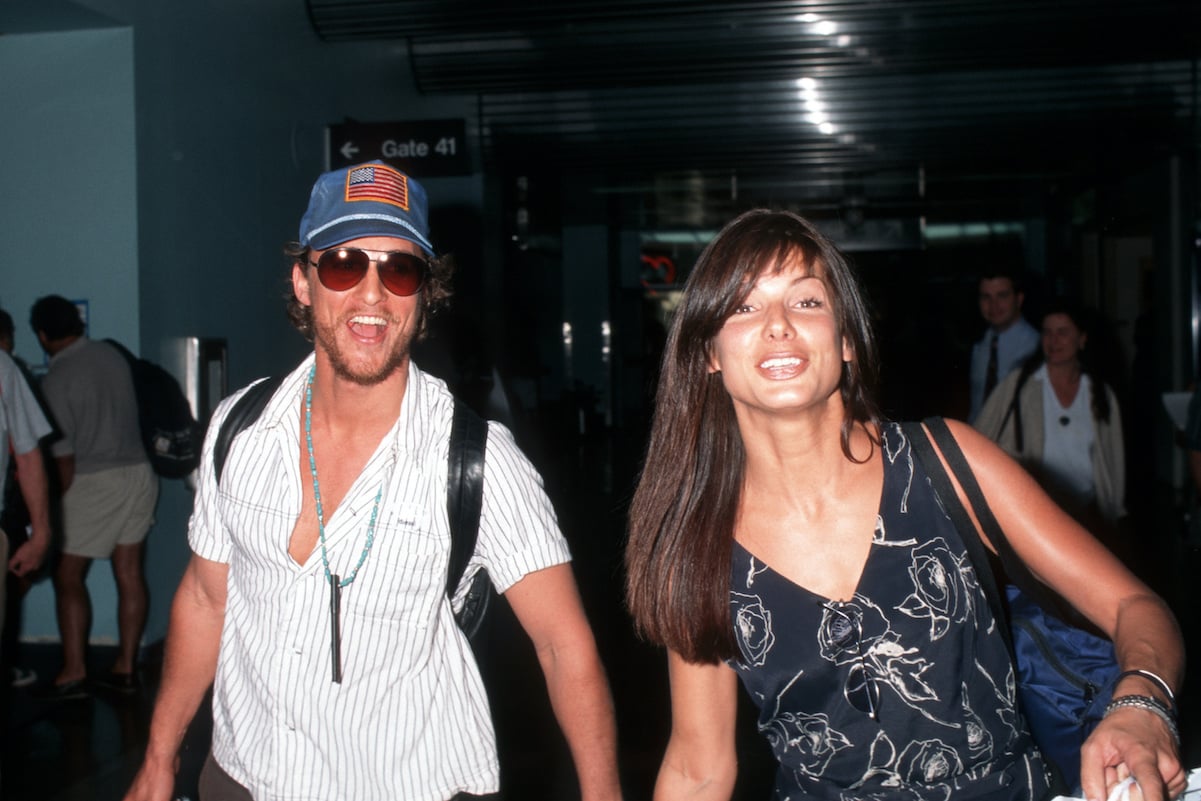 McConaughey also dated Penelope Cruz right before meeting Alves
Once McConaughey and Bullock split up, he wasn't with anyone namely for several years. That was, until he began dating Penelope Cruz back in 2005. Once again, McConaughey met her on a movie set; the two were filming "Sahara" and remained together after filming. However, the two went their separate ways in 2006, just before McConaughey met Alves.
McConaughey appears to have remained on good terms with all of his exes, as he once revealed in his 2014 book that Cruz was "one of the best listeners I've ever met."