Matthew McConaughey Reveals His 1 Biggest Challenge Playing the Lead in Romantic Comedies
Matthew McConaughey had a long run as one of Hollywood's leading actors in the romantic comedy genre. After starring in several of them, including Failure To Launch, he decided to switch things up and start acting in more serious roles.
Despite how simple and easy-going some of McConaughey's earlier roles might seem, performing in a romantic comedy is no picnic. In fact, McConaughey found them to be some of the most challenging roles of his life.
Matthew McConaughey finds romantic comedies fun yet challenging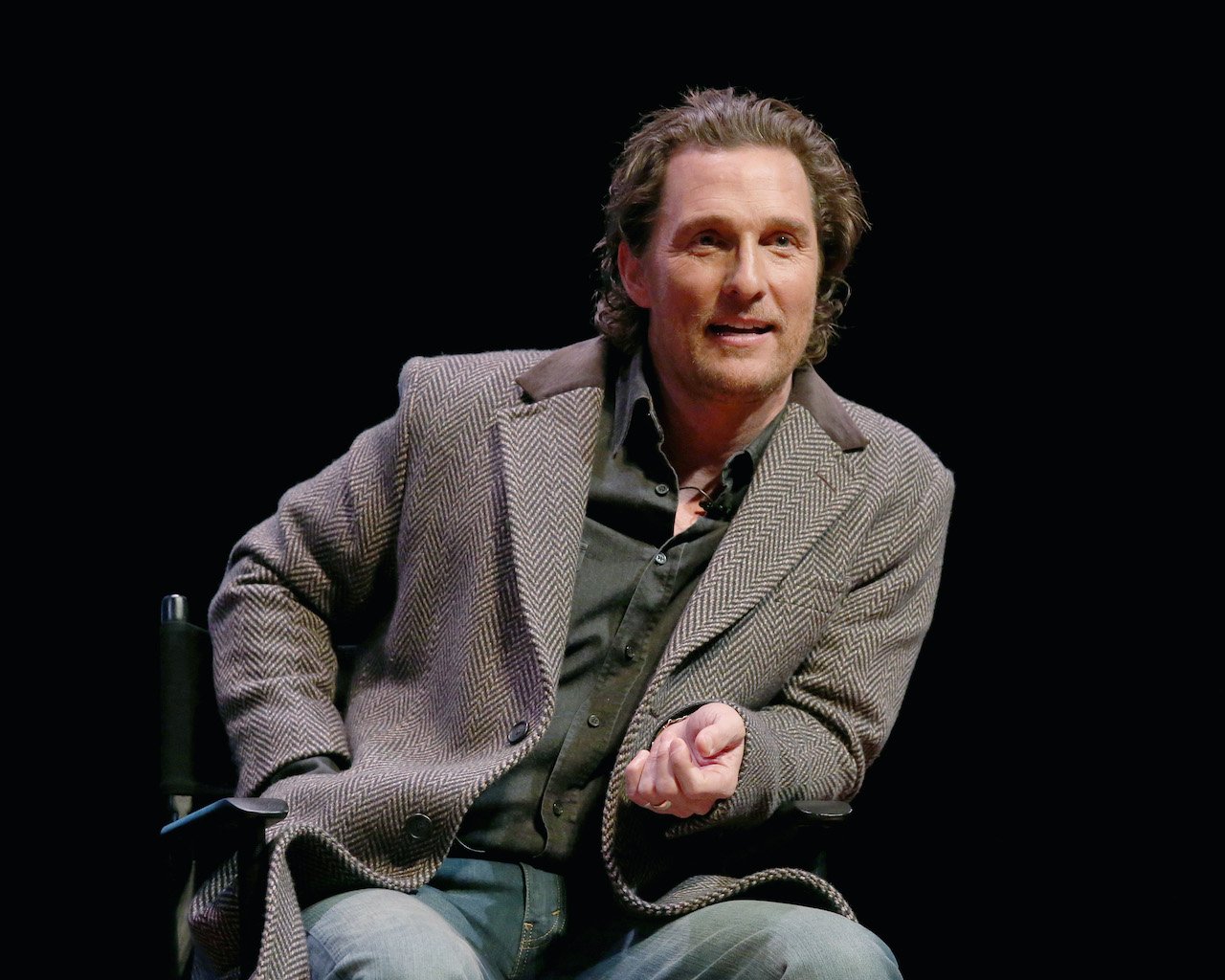 RELATED: Matthew McConaughey's Body Never Fully Recovered From Drastic Weight Loss for 'Dallas Buyers Club'
At this point, McConaughey is a master of romantic comedies. He's starred in several, from How To Lose a Guy in 10 Days to The Wedding Planner, and every role required something different from him.
Despite how lighthearted and funny the movies may seem, McConaughey is convinced that acting in a romantic comedy is harder than it looks. One of the difficulties of the job is having to pretend the lead characters don't know they are going to end up together.
However, McConaughey assured there's also a lot of fun that can be had in romantic comedies as well, according to a SAG-AFTRA Foundation interview.
"Well, we definitely know the outcome," McConaughey said. "We know what's going to happen, and so we gotta enjoy in those, getting from the beginning to the end. What's the fun in those? The fun in How To Lose a Guy is … the audience is in on the joke with one of the characters that the other one doesn't know. And then vice versa. And so, it's sort of an interactive play."
The actor had to maintain his emotional bandwidth in rom-coms
Aside from having to feign not knowing the outcome of the movie, there are other challenges. One of the biggest ones is maintaining an emotional balance throughout the entirety of the story.
"The challenge with those, it is challenging because they're light … and they're supposed to be light," McConaughey said. "So your frequency, your bandwidth for emotions is pretty elevated, pretty buoyant, and it's not that wide. If you love too hard or scream too loud, or even laugh too loud, it bounces out of that bandwidth and they're really hard to make it up to get back."
With such little time to tell a story, leaning too far emotionally one way or the other can make it hard for audiences to believe a story is real.
"You know you're gonna have the breakup scene, and if that's too hard … we're not gonna believe you—we don't have time to get you back—get you back together. … The challenge is to keep them light."
Matthew McConaughey focuses on making the performances appear natural
McConaughey's approach to acting in romantic comedies is unique. Instead of relying too much on the details of the character, he focuses on building a rapport between his character and the female lead.
"The naturalness, it was my approach … because it's so much about the banter, chemistry, the verbal ping pong that you have to play with the other. And you can't really—I don't think you should really take things literally as an actor in those. Because again, they'll lose their flow."