Matthew McConaughey Once Tried to Do a Long Monologue in Spanish for a Movie — And It Was a Disaster
Matthew McConaughey has had a Hollywood career spanning almost 30 years. All these experiences also seem to come with a number of memorable moments on movie sets. In his new memoir Greenlights, McConaughey recalled one interesting time he tried to do a long monologue in Spanish for a movie. Unfortunately, it did not go well.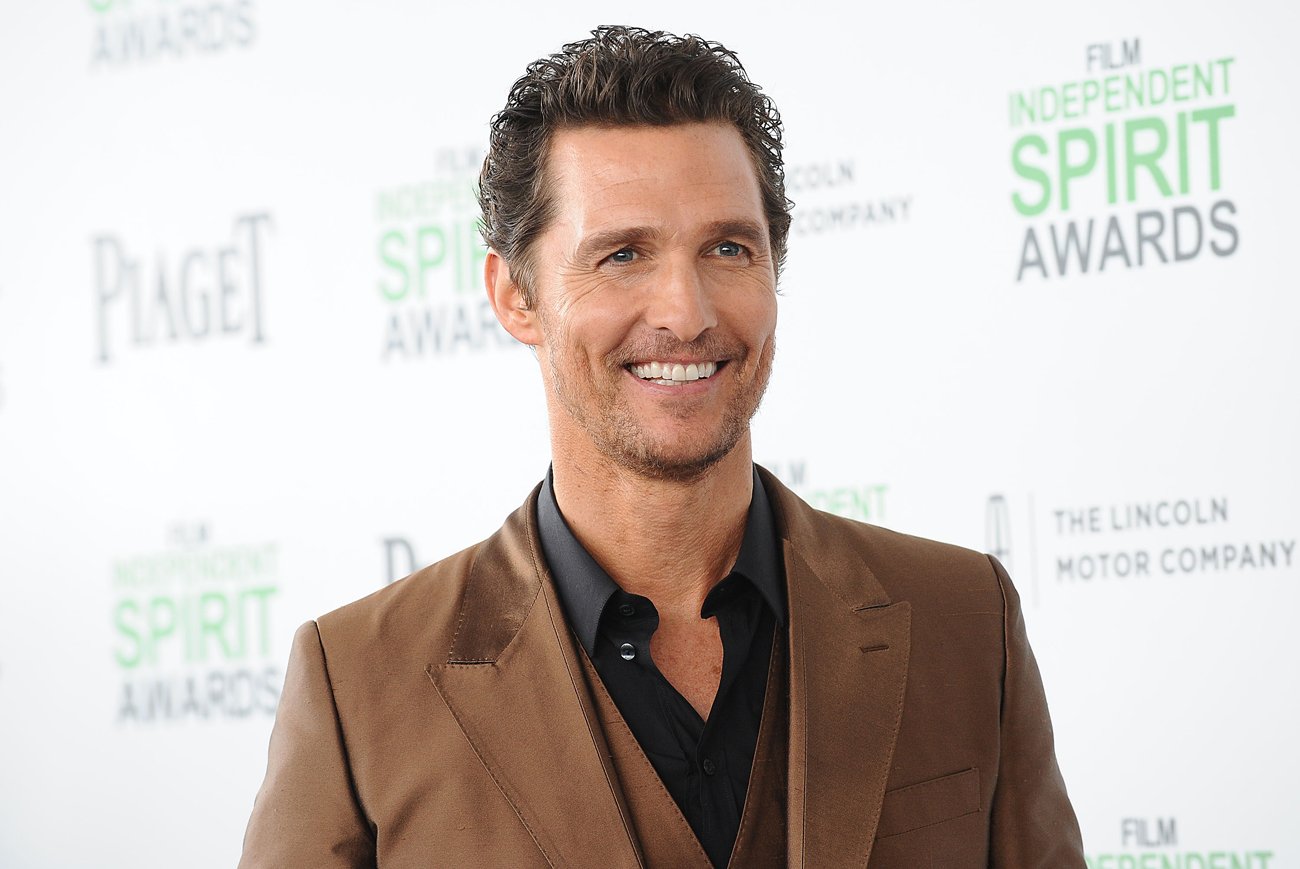 Matthew McConaughey did not prepare before filming and tried to wing a 'four-page monologue' in Spanish
In the early days of his career, McConaughey thought it would be okay to improvise his lines while filming instead of studying them beforehand. This came from his successful experience improvising in the 1993 film Dazed and Confused. However, when he signed on to do the 1995 movie Scorpion Spring, he did not realize it was a completely different situation.
McConaughey recalled in his memoir that, when he got on the set to film as his character El Rojo, he looked at the script and knew he had made a mistake.
"So I get the sides and I decide right before they call action that I'm going to have a look at them," he said, according to Chicago Tribune. "Page One: OK. Page Two: OooK. Page Three: OooooK. Page Four: Oh (shoot). It was a four page monologue — in Spanish!"
McConaughey asked the crew for 12 minutes to prepare, but of course, that was not enough time to memorize a long monologue.
"Well, 12 minutes was not enough time to learn a four-page monologue in Spanish, and I came back exactly 12 minutes later and did the scene," McConaughey said. "I don't know what I did — I think I started off speaking very poor Spanish. Like, 'Porque yo no valgo.' I was numb, I don't remember the moment. I may have put together a semblance of a scene and made something happen, but I don't remember what I did. I've never watched it and I doubt I ever will."
Matthew McConaughey called it the 'worst moment' of his career
McConaughey cited that moment as the "worst" one of his career. However, it taught him to be more prepared for any future roles he took on.
"From that day on, I heavily prepared for all my work and have since, because that embarrassment, the absolutely embarrassment — I was humiliated and I felt horrible for being so irresponsible — from that day on, I've been a heavy-duty preparer," he shared. "I had feelings of guilt and shame for about a month after."
Can Matthew McConaughey speak Spanish?
Because McConaughey signed up for a Spanish-speaking role, some fans might be wondering about the actor's Spanish language skills.
McConaughey grew up in Uvalde, Texas, which is close to the Mexican border. As a result, he has been surrounded by Spanish since he was a child.
"All my life I've been speaking Spanish, since I lived in Uvalde, Texas, eighty miles from the Mexican border," he told Study in Spain. "My brother also can talk in Spanish as well as all my friends from there; most of them actually were Mexicans and I've been in Spain, and here in California I speak Spanish quite often, too."
As for how good his Spanish is, McConaughey said, "It is not perfect but I manage very well and I speak it often."