Matthew McConaughey Perfected This Legendary Role Immediately After the Death of His Father
For years, Matthew McConaughey has given his all in projects. Dallas Buyer's Club and How to Lose a Guy in 10 Days are just two examples of his craft. The actor is a natural on the screen. One of his earliest roles — which made him a Hollywood star — came around the time of his father's death.
A look at Matthew McConaughey's family life while pursuing a career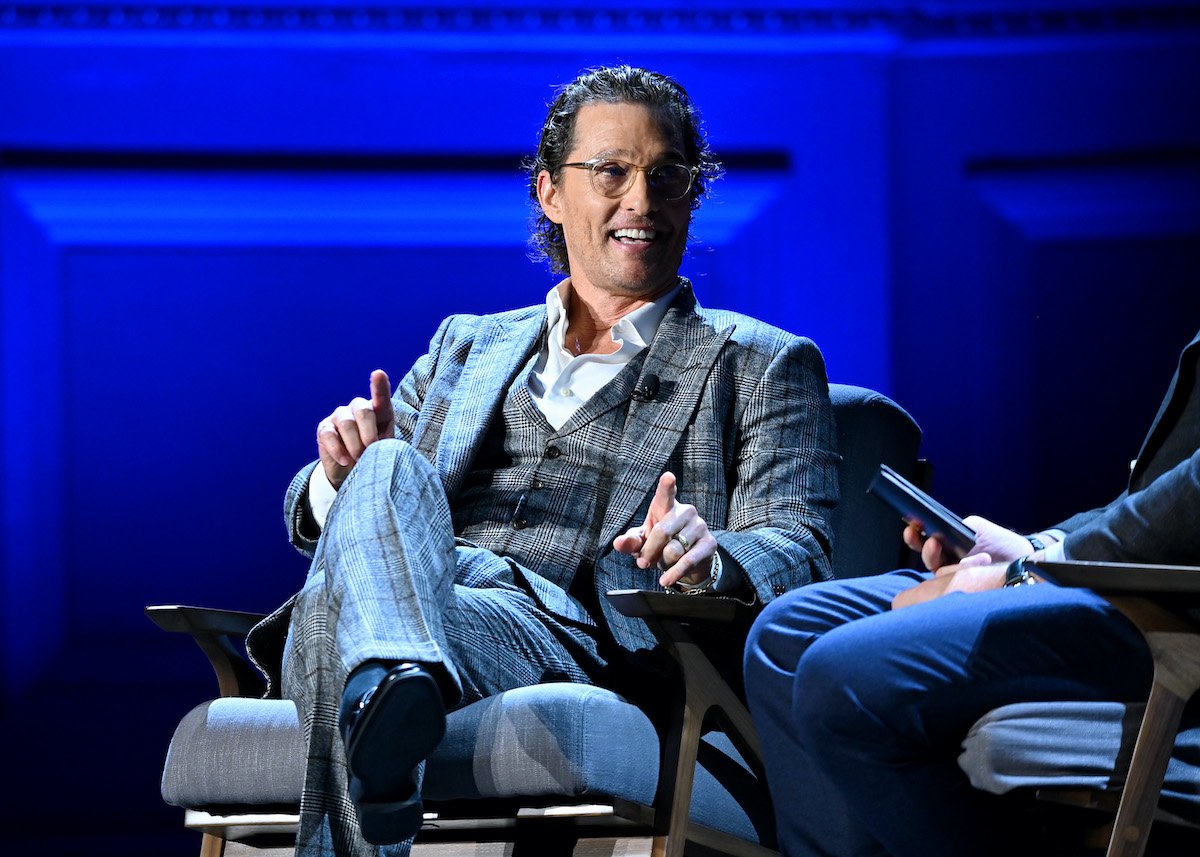 RELATED: Matthew McConaughey Smelled So Bad on Set Kate Hudson Gave Him Deodorant
It may seem as though McConaughey was born reciting lines but his beginnings had a more humble start. The Texas native and two older brothers grew up with a kindergarten teacher mother and oil supply business father. The McConaughey couple married three separate times, divorcing twice in between.
Still, the youngest McConaughey traveled the world to Australia and New South Wales in the 1980s. The now-famous celebrity once had dreams of going to law school after graduating from the University of Texas at Austin with a Bachelor of Science in Radio-Television-Film. But, the family wouldn't be able to afford tuition and McConaughey realized that wasn't his path.
The star's start came from local commercials but his breakout role came right after.
The 'Dazed and Confused' star suffered a loss in the middle of filming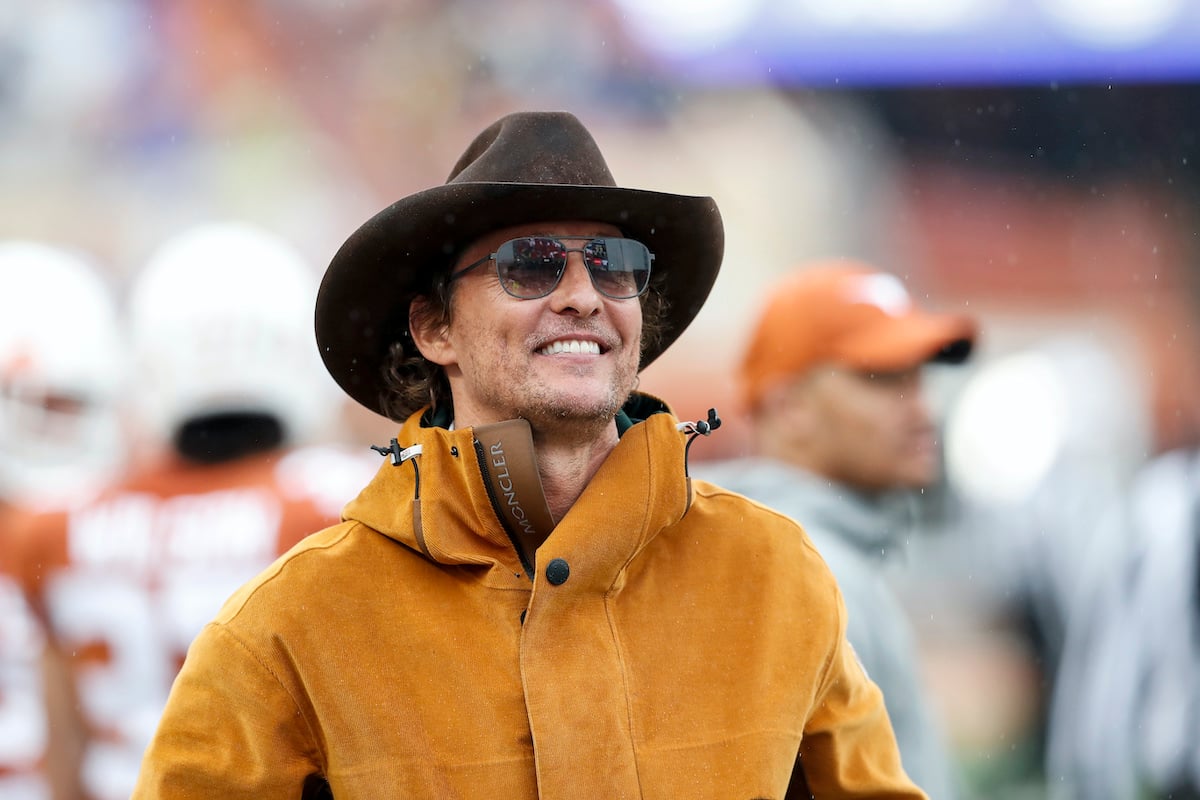 RELATED: Matthew McConaughey's Night in Jail Didn't Really Teach Him Much
McConaughey was cast as David Wooderson in Richard Linklater's film Dazed and Confused in 1993. Only to other credits are listed on IMDb prior to the role and McConaughey's lines are still repeated to this day.
The role was supposed to last just three scenes, but Linklater loved McConaughey so much, it was extended to over 200 lines with improvisations, according to IMDb.
While it should've been the best time of his life, his father — James McConaughey — died. According to The Daily Beast, production came to a halt long enough for the actor to take care of funeral arrangements.
James played for the Kentucky Wildcats, then the Houston Cougars before he was picked in the 27th round of the football draft by the NFL's Green Bay Packers but never got to play a game. He was released before the season ever started.
James and his wife reportedly had such a passionate relationship, he died while they were in the act. During an interview with Howard Stern on his SiriusXM radio show, the actor said it's exactly the way his father predicted he'd go — a heart attack while making love to his wife.
According to McConaughey, she was so proud of him, and the way he spent his last moments on earth, she ripped the sheet off of him as the paramedics carried him out to show him in all his naked glory. The star described his parents as "wild," but said they loved each other for 39 years.
McConaughey set his mother up with another star's father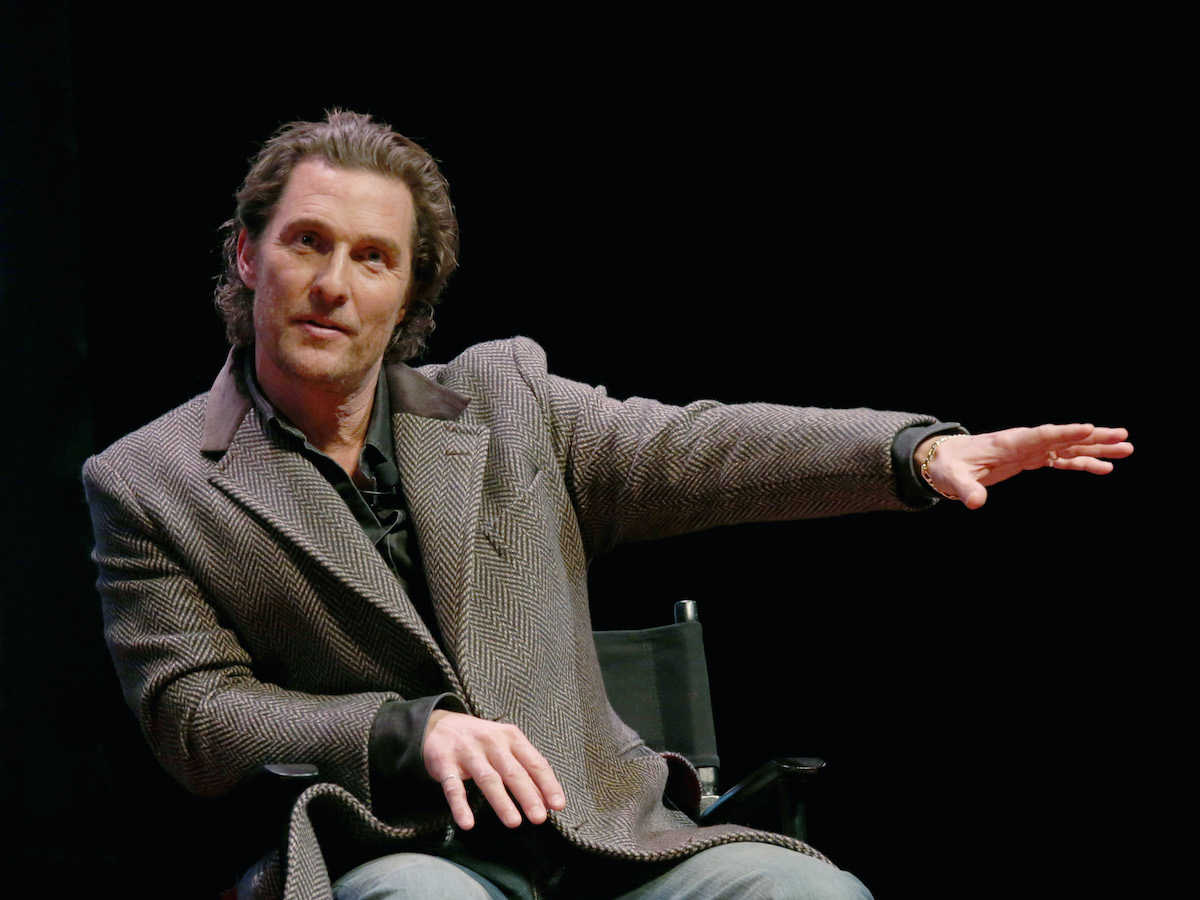 RELATED: Matthew McConaughey Has Increased Lincoln's Car Sales but Not the Way the Company Planned
It's been a while since the actor experienced the grief from the loss of his father, but he and former costar in The Gentlemen, Hugh Grant, had major plans for McConaughey's mother's love life.
According to Mashable, McConaughey and Grant joked about setting up McConaughey's mother, Mary Kathlene McCabe, with Grant's father, James Grant.
"His father's 91, my mother's 88," McConaughey said in a follow-up interview with Entertainment Tonight. "Yeah, why not? Next week, they're supposed to meet, and we probably won't see them for the rest of the night."