Matthew McConaughey Reveals Why He Never Judged His Parents for the Violent Home They Raised Him in
In Matthew McConaughey's 2020 memoir, Greenlights, he describes the violent home he was raised in. However, in a recent Red Table Talk with Jada Pinkett Smith, the 51-year-old actor reveals why he never judged his parents for the volatile home life he grew up in.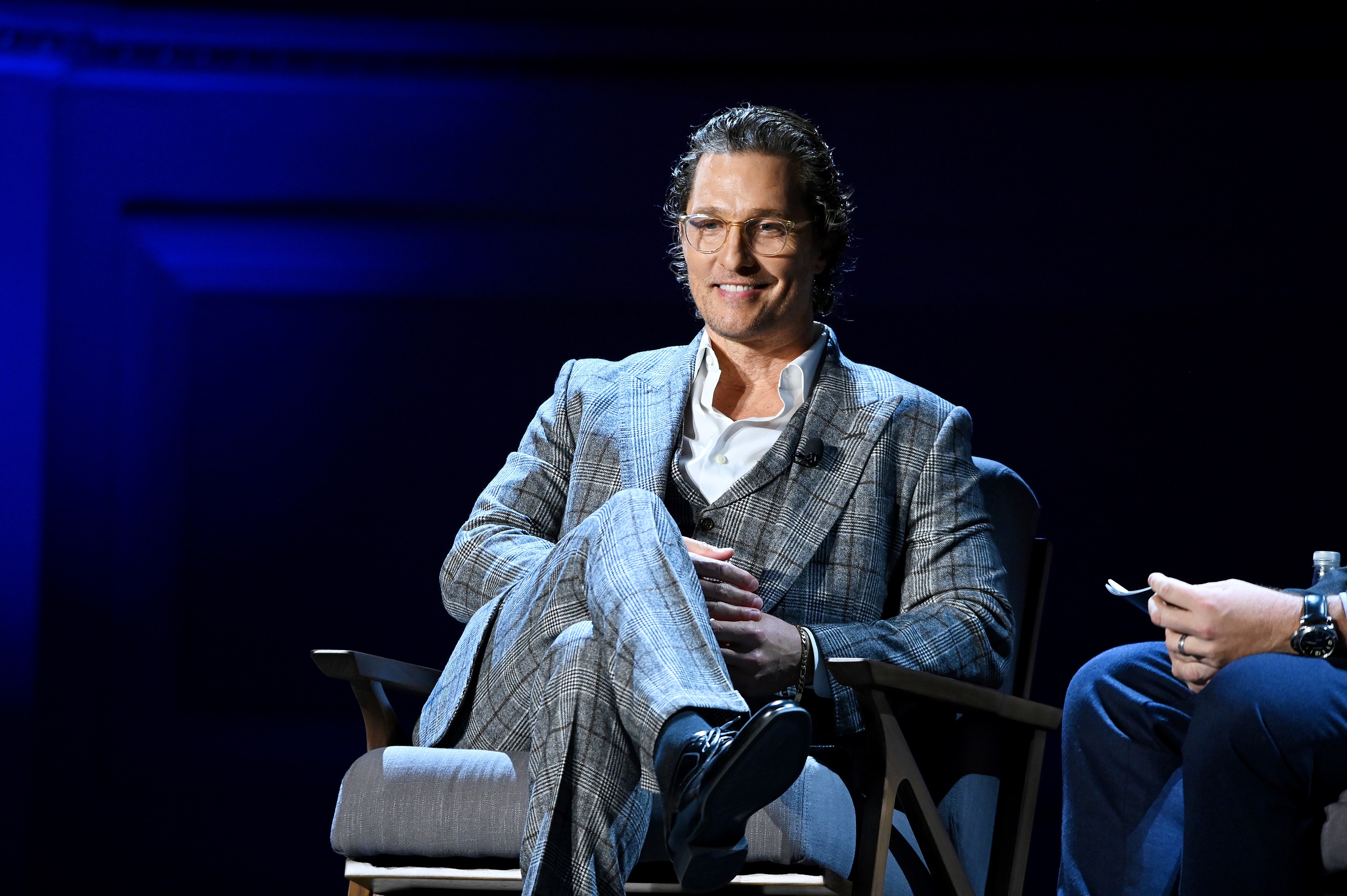 Matthew McConaughey describes the violent home he grew up in
McConaughey is now a best-selling author with the release of Greenlights. In the memoir, he reflects on his childhood growing up with two parents who physically fought often.
"Dad flipped the dining room table into the ceiling, got up, and began to stalk Mom," the actor wrote in his memoir. "She ran to the telephone to dial 9-1-1. As he closed in, Mom grabbed the handheld end of the phone off the wall mount and raked it across his brow. Dad's nose was broken; blood was everywhere. Mom ran to the cabinet, pulled out a 12-inch chef's knife, and said, 'C'mon fat man, I'll cut you from your nuts to your gulliver.'"
McConaughey recalls the interaction between his parents when he was five years old. Moments later, the two made love on the kitchen floor. The actor also describes numerous "butt whoopings" from his parents and many other volatile interactions. However, he doesn't judge his parents for the way he grew up.
McConaughey never judged his parents for the violence
Although McConaughey does not raise his three children the same way he was raised, he doesn't judge his parents.
"I never got injured, but I do remember the values that were instilled in me from the butt whoopings," McConaughey said during the Facebook Watch Red Table Talk. "I got my first one for not answering to my name. I got my second one for saying the words, 'I can't,' instead of saying, 'I'm having trouble.' I got my third butt whooping for lying and my fourth for saying, 'I hate you' to my brother. So what I remember is that those four times I got in trouble, I earned it."
The New York Times bestselling author believes that the way he was raised made him the person he is today. His parents were teaching him through violence.
"I would even go so far as to say this: I remember one night I got in trouble from my dad for lying," McConaughey added. "That broke his heart! That hurt him a whole lot more than that backhand hurt me. Like he wasn't being a good enough dad…"
The actor does not raise his voice in his household
McConaughey does not judge his parents for all of the violence he grew up with. However, he did change the family cycle. In the Austin, Texas home he lives in with his wife, Camilla Alves, and three children, there is no violence. The actor tries never to raise his voice.
RELATED: Matthew McConaughey Recalls Speaking 'Better Portuguese and Spanish' the Night He Met Camila Alves 'Than I Ever Have Since'
"My threshold for like, whoa and I catch myself, is if I even raise my voice in my household," McConaughey told Jada Pinkett Smith. "I immediately have an alarm that goes off and says, 'Alright, McConaughey. What did you not handle getting to this point that you had to raise your voice?'"
He broke the cycle of violence and remains aware of anything that might push him to react the way his parents did while growing up. While the actor and producer does not judge his parents for the violence, he knew he did not want to continue it with his family.