What Does Matthew McConaughey Smell Like? 1 Star Says 'Granola and Good Living'
It may seem strange to want to know how a celebrity usually smells. After several well-known stars have opened up about not bathing regularly, people might be a little curious. Matthew McConaughey showers, but his comments on deodorant have fans guessing at his scent.  
One actor investigated to discover what McConaughey smells like. And some fans may want to know what she has to say about the prolific actor's odor. 
Matthew McConaughey is a successful actor and father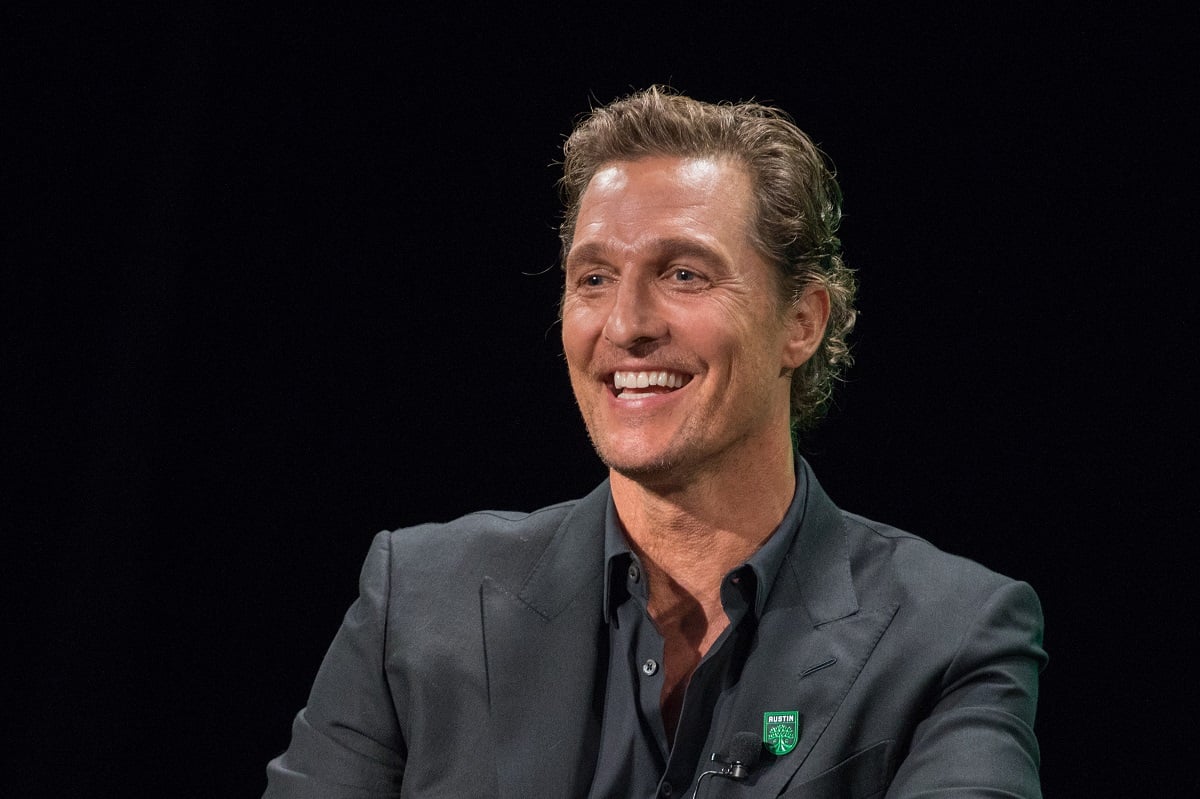 McConaughey began his career in entertainment in the '90s and gained over 70 acting credits. One of his first roles was a small part in the series Unsolved Mysteries. McConaughey soon began to star in multiple romantic comedies and became an established actor. A popular film of his is The Wedding Planner. 
In 1996, McConaughey showed that he had range when he appeared in a legal drama. He made a convincing performance as lawyer Joel Schumacher in A Time to Kill. McConaughey is someone who is committed to the role. For example, the actor lost 50 pounds for Dallas Buyers Club. 
In his personal life, McConaughey dated several women. However, he would meet the love of his life, Camila Alves, at a Los Angeles bar. The two of them dated for six years before getting married in 2012. 
McConaughey is the father of three children, and he has two sons and a daughter. However, he prefers to keep them out of the spotlight for the most part. When he is not acting, he is busy taking care of his family, or pursuing other investment ventures.
McConaughey doesn't smell, says one star
Whether it is body spray or all natural, each person has their own unique scent. Some people have noted what McConaughey smells like. According to People, the actor does not wear deodorant. McConaughey also mentioned that he does not have an odor despite not using the product. 
Actor Yvette Nicole Brown decided to put his statement to the test, as she shared on The Jess Cagle Show (via SiriusXM). During the brief time she had with McConaughey on the set of Tropic Thunder, she discovered that he was right. Instead of an odor, he surprisingly smelled sweet. 
"So my first thought was, I'm going to get as close as I can to him to see if he's right," Brown said. "He does not have an odor. He smells like, he smells like granola and good living. He has a sweet, sweet scent. That is just him and it's, it's not musty or crazy." 
Brown's conclusion contrasts Kate Hudson's comments. While filming, Hudson could not stand how bad McConaughey smelled. She even tried to give him salt rock, which has natural deodorant properties. It would seem that McConaughey has a sweet scent on most days and a smelly one on some. 
What are McConaughey's hygiene habits?
As mentioned before, McConaughey tends not to wear any deodorant. He has not put the stuff on for 20 years. The reason is that the star prefers his natural scent over smelling like someone else. However, that does not mean he lacks regular shower habits.   
McConaughey uses Cetaphil soap when he is bathing, and he has a strict hair care routine. On top of shampoo and conditioner, the actor uses tea tree hair oil to add texture to his locks. McConaughey revealed that he uses Regenix to keep his hair healthy and strong.  
Still, McConaughey does wear a bit of cologne occasionally. He even partnered with Dolce & Gabbana to promote the company's The One scent. He also created his own face and body creams. McConaughey had collaborated with Kiehl's to release a limited-edition facial rub.