Matthew McConaughey Smelled So Bad on Set Kate Hudson Gave Him Deodorant
They're both huge Hollywood stars, and Matthew McConaughey and Kate Hudson have even worked together a few times. But although they had great on-screen chemistry, and they're apparently still good friends, Hudson had a problem with McConaughey on set. And she wasn't shy about telling him. 
Two Hollywood favorites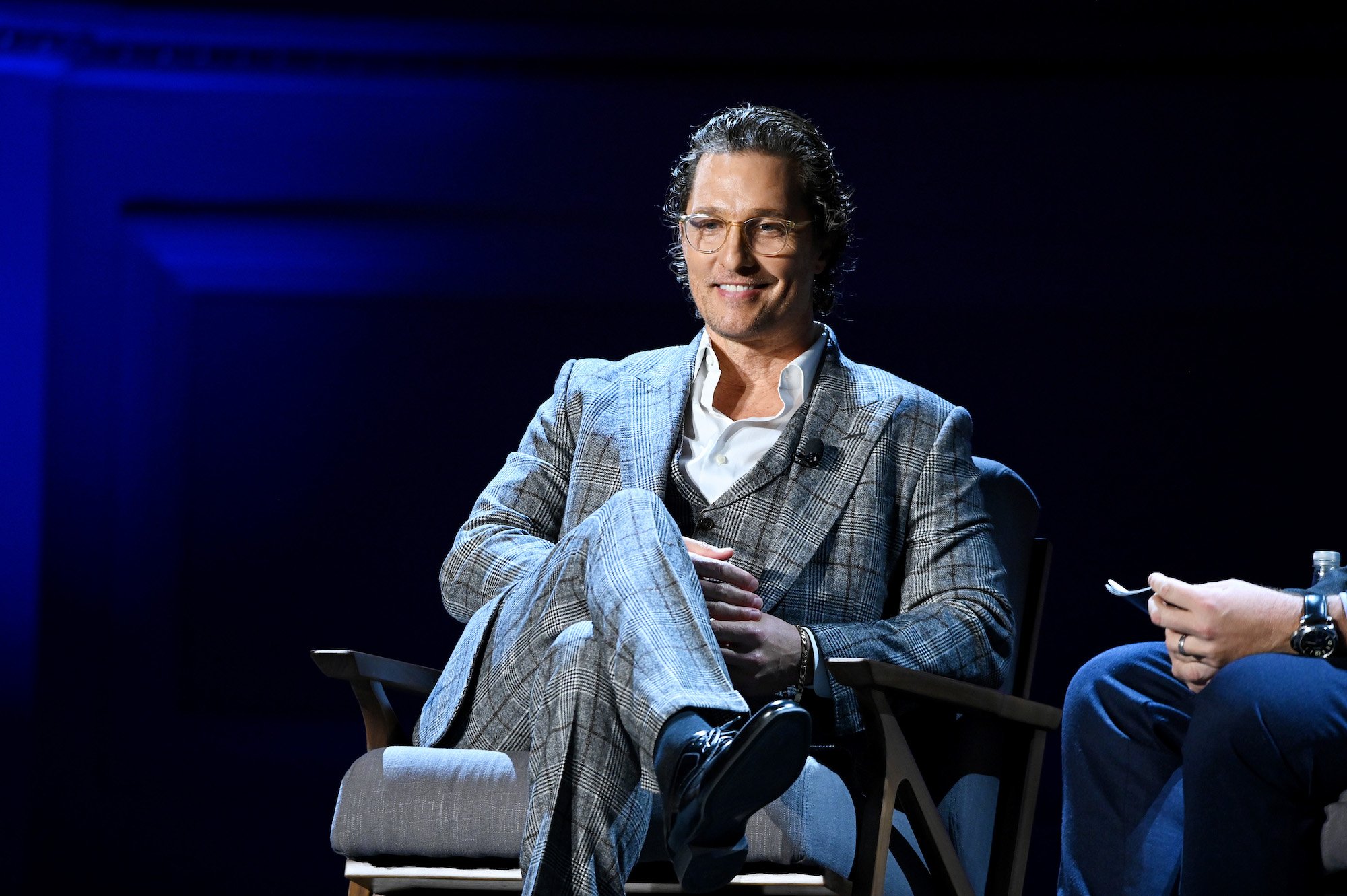 Hudson seems to have been destined to be an actor. Her mom is Goldie Hawn and her stepfather is Kurt Russell. Coming from such a talented family, it's not surprising that Hudson has done well for herself in the acting world. 
She was only 19 when she appeared in her first movie, Desert Blue. She quickly became a fan favorite, starring in films such as Almost Famous, Raising Helen, You, Me, and Dupree, and Marshall. She also had a recurring role on the hit television show Glee. 
McConaughey may not have the same Hollywood pedigree, but that hasn't stopped him from finding success. His breakthrough role was in 1993, in the movie Dazed and Confused. With his charming good looks and easy comedic style, he was a popular actor in many romantic comedies, such as EdTV, The Wedding Planner, and Failure to Launch. He also went on to prove himself in more serious films, such as Amistad and Two for the Money. 
With two such active actors, they were probably bound to work together at some point. And they have — more than once.
Matthew McConaughey and Kate Hudson worked together twice
Hudson and McConaughey first starred together in the 2003 romantic comedy How to Lose a Guy in 10 Days. In the movie, McConaughey played Ben, an ad executive who makes a bet that he can get a woman to fall in love with him in just ten days. Hudson played opposite him as Andie, a journalist who needs to find a man to write an article about. Her goal is to convince him to break up with her in ten days. 
The pair's chemistry and box-office draw were a hit. Five years later they came together again to make another movie, Fool's Gold. This time, they played Finn and Tess, a divorced couple who come together to search for a treasure that was lost at sea in 1715. They seemed to enjoy working together, and they even talked about doing a third movie together at some point, per Hollywood, but that never materialized. 
While the pair clearly work well together, and they are apparently good friends, Hudson did have a problem with her co-star. 
The problem with Matthew McConaughey
McConaughey has a well-deserved reputation for being a bit of an oddball. One example of this is that he refuses to wear cologne or deodorant, according to Elite Daily. What's more, he hasn't for decades, and he says it's just fine. 
"The women in my life, including my mother, have all said, 'Hey, your natural smell smells, one, like a man, and, two, smells like you,'" he explained. 
Well, his mom may be a fan of his natural scent, but Hudson wasn't. When they were filming Fool's Gold, McConaughey spent most of his time without a shirt on. Eventually, Hudson had enough. McConaughey explained that she tried to get him to do something about his smell. 
"She always brings a salt rock, which is some natural deodorant, and says, 'Would you please put this on?' I just never wore it. No cologne, no deodorant."
McConaughey may have been voted People magazine's "Sexiest Man Alive" in 2005, but his commitment to avoiding deodorant doesn't seem that sexy. Fortunately for his many fans, they can enjoy him on-screen without experiencing that manly natural smell.