Matthew McConaughey Snagged 'Texas Chainsaw Massacre' After Terrifying Casting Secretary During the Audition
Matthew McConaughey never planned on anything but a small part in 1994's horror franchise installment Texas Chainsaw Massacre: The Next Generation. But a burst of ambition and an unlikely utensil wound up changing everything. 
McConaughey shared the story on his YouTube page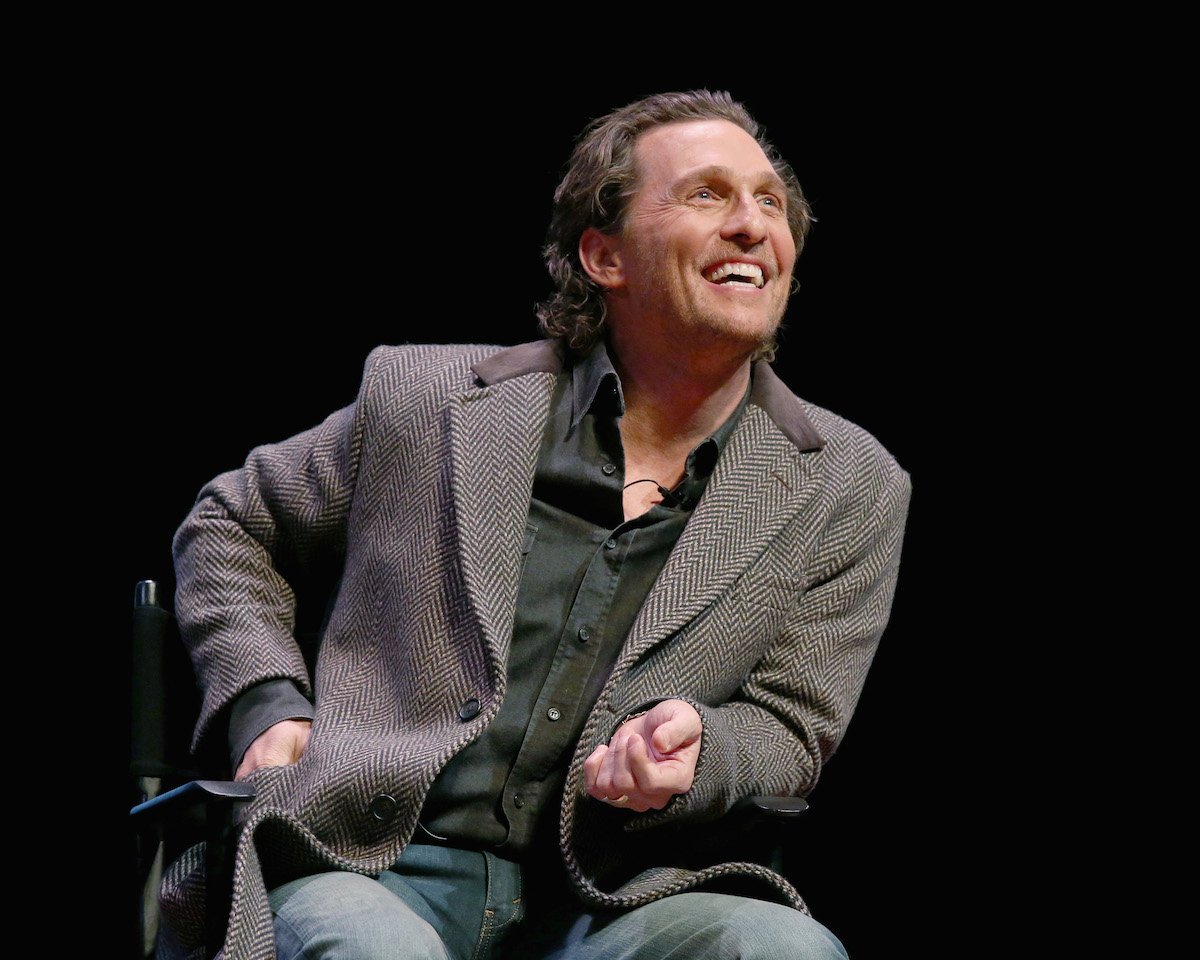 Per The Hollywood Reporter, Matthew McConaughey took to his YouTube page to share the story of how he landed the role of Vilmer in Texas Chainsaw Massacre: The Next Generation. And it turns out he only planned to shoot for one day in his home state of Texas, then relocate to Los Angeles. McConaughey said that he had a truck loaded up and ready to go. 
"I got to the production office, and I am talking to the director Kim Henkel, and he says, 'Matthew, do you have anyone in mind who could play the lead killer, Vilmer?'" McConaughey said on YouTube.  
McConaughey says he suggested a few, left, then hatched a plan. 
"I said, 'I should try out for that role,'" he recalled. He returned and asked if he could read for the role. Henkel agreed, and the secretary in the production office said she'd read opposite him. And in a creative epiphany, he decided to add one ordinary item. 
"I ran to the kitchen … grabbed a big tablespoon, came back in, and just pinned her in a corner and acted like it was a weapon," said McConaughey. "I did it until she cried. And Kim was like, 'That was good,' and she was like, 'Yeah, that was really good. You really scared me.'"
The role helped propel Matthew McConaughey to stardom 
McConaughey's believably unhinged turn as Vilmer wound up being part of a cluster of roles that helped propel McConaughey into the spotlight. Along with roles in Dazed and Confused (1993, also filmed in Texas,) Angels in the Outfield (1994), Boys on the Side (1995), and A Time to Kill (1996), his TCM role helped showcase McConaughey's range and versatility. 
He went on to star in romcoms including Failure to Launch with Sarah Jessica Parker (2006), Fool's Gold (2008) with Kate Hudson, and Ghosts of Girlfriends Past (2009) with Jennifer Garner. In grittier films Wolf of Wall Street (2013) and White Boy Rick (2018,) he proved that he couldn't easily be typecast. Finally, two other horror movies, Frailty (2001) and Dark Tower (2017,) cemented him as a solid choice for horror movies. 
His steadily proliferating lead roles ultimately pushed him to greater heights in Dallas Buyers Club — the movie that would net him an Academy Award in 2014. 
McConaughey's unconventional audition worked out for him 
Would a fork have had more impact? Probably not. While McConaughey's method may seem a little extreme, it worked for him. He was offered the role right then and there, and after filming for a month, he picked up again and moved to LA. 
In November of 2014, he proved that he made the right decision by seizing the strange audition. McConaughey officially claimed the 2,534th star on the Hollywood Walk of Fame. 
The rest is Hollywood history.