Matthew McConaughey Once Recalled the Time Snoop Dogg Got Him High On Set: 'That Was Snoop Weed'
Matthew McConaughey has officially made it in Hollywood: He's filmed a movie with Snoop Dogg. But really, McConaughey has more than cemented himself as one of the greatest actors of his time. And though he takes his roles seriously, there's still time to be goofy on set — including the moment when Snoop Dogg got McConaughey high without telling him.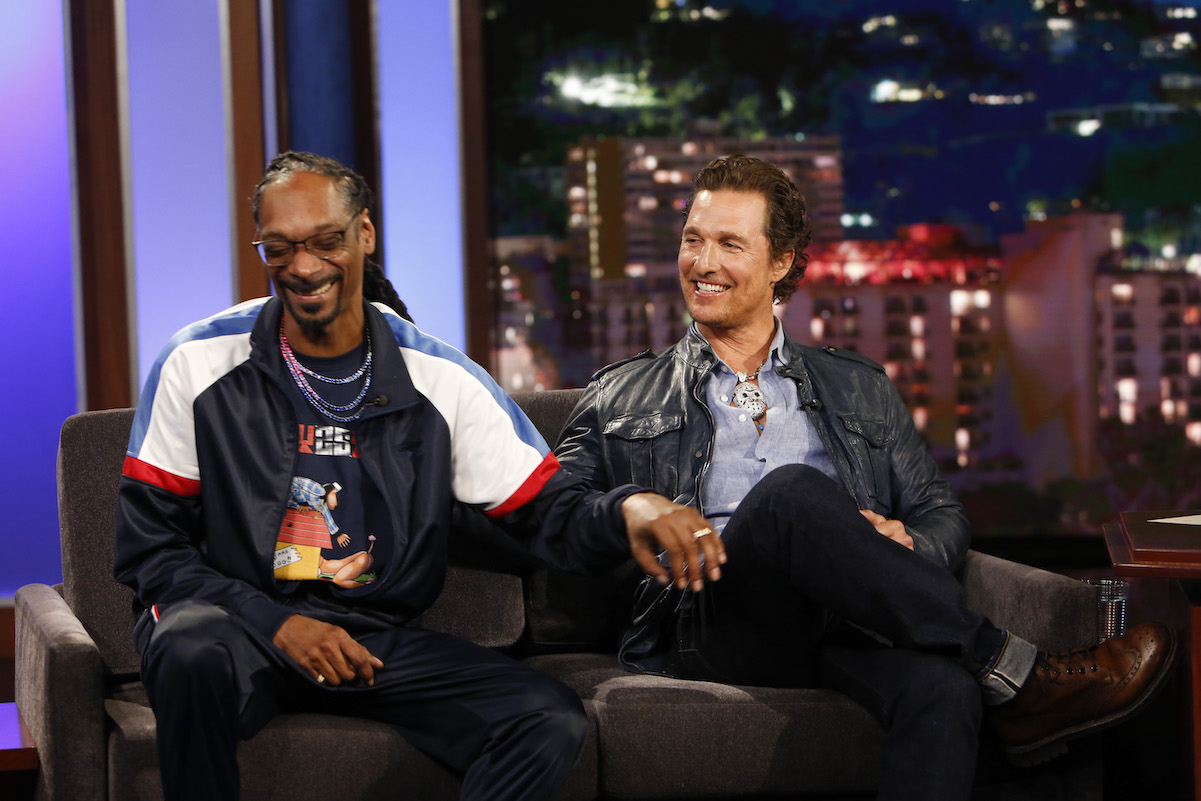 Matthew McConaughey has seen his share of interesting movie roles
McConaughey first landed his breakout role back in 1993 when he appeared as David Wooderson in the film 'Dazed and Confused." The film set the stage for the rest of McConaughey's career, and he's gone on to have all kinds of interesting roles. In 1996, he starred as a prominent lawyer in "A Time To Kill." He later made the switch to rom-coms, with roles in films such as "The Wedding Planner" (2001) and "How to Lose a Guy in 10 Days" (2003).
Eventaully, McConaughey took a step back from his acting career to figure out the types of roles he truly wanted to play. After some time off — which fans dubbed his "McConnaissance" — McConaughey returned with roles in films including Dallas Buyers Club (2013). He won an Oscar for the role.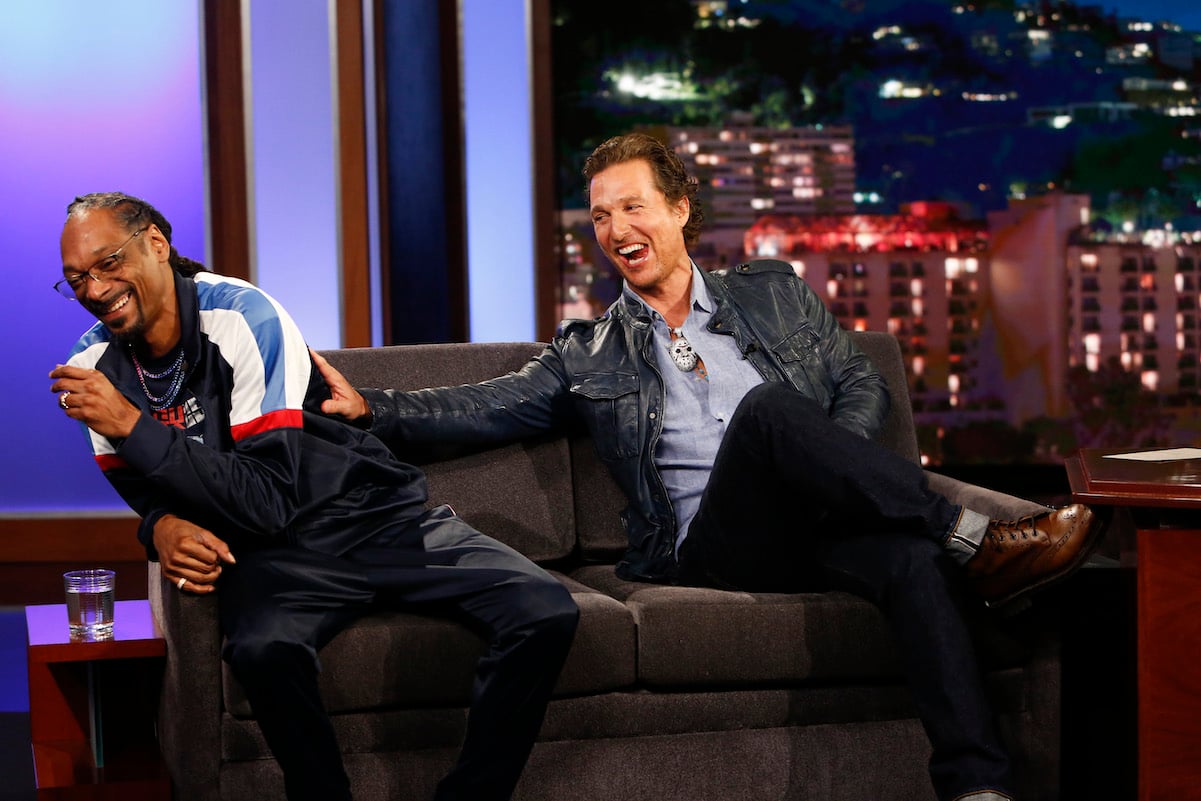 Matthew McConaughey once revealed Snoop Dogg got him high without telling him
McConaughey paired up with the one and only Snoop Dogg back in 2019 for the film "The Beach Bum." The two later went on Jimmy Kimmel Live!, where McConaughey recalled the time Snoop got him high without giving him any warning.
"It's about an eight-minute take," McConaughey says, "Which is a long take if you're passing a joint back and forth … So the scene goes on and right after the scene I just feel like, 'Man I'm not sure that was a prop,' and Snoop goes, 'Yo Moondog, that wasn't prop weed, that was Snoop weed.'"
McConaughey and Snoop later discussed McConaughey's behavior after smoking the "Snoop weed" — which apparently consisted of plenty of rapping. "You rapped for 13 hours straight," Snoop said.
The film was chock full of stars, despite that it wasn't as popular as some of McConaughey's other films. Besides those two, the movie starred Zac Efron, Jimmy Buffett, Isla Fisher, and Martin Lawrence. It only grossed $4.6 million, but it looks like these guys had so much fun filming that they don't even care.
McConaughey has 1 character trait people love
McConaughey has been on plenty of talk shows throughout his career, and there's something that sticks out about him: His persona in character is the same as his true persona. When McConaughey did an interview with Stephen Colbert back in 2019, Colbert revealed that he loved how true McConaughey was to his characters.
"One of the things I like the most about you  … Is that you are Matthew McConaughey," Colbert said. "You are the National Reserve of Matthew McConaughey." McConaughey laughed, certainly taking the statement as a compliment.