Matthew McConaughey Swears by Regenix: Meet the Man Who Helped Him Get His Hair Back
One of the first things people seem to notice about Matthew McConaughey is his full head of hair. The actor says he uses Regenix to combat hair loss. Here's the man who helped him re-grow his mane.
Matthew McConaughey credits Regenix with helping him re-grow his hair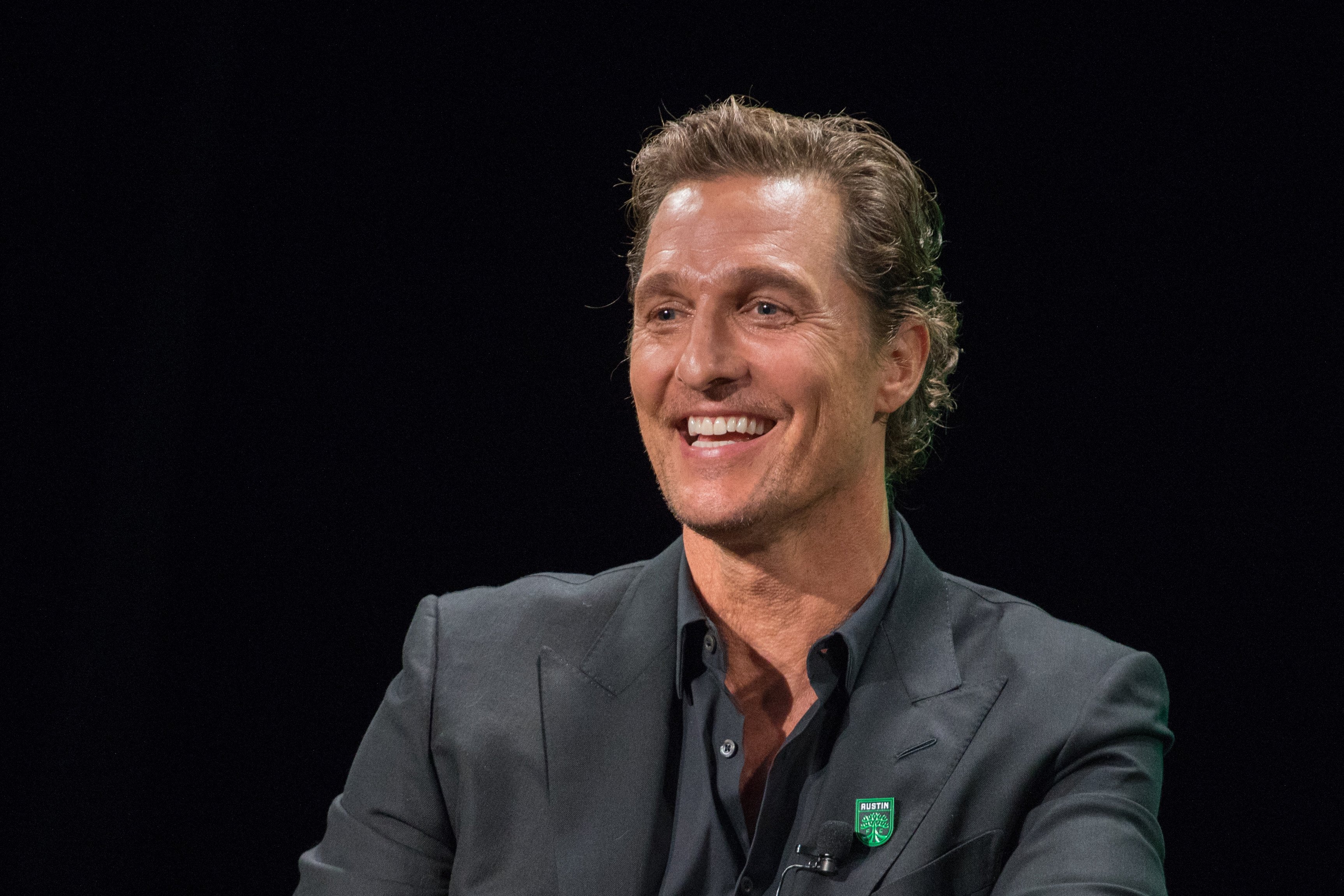 McConaughey started losing his hair shortly before filming Reign of Fire. This prompted him to shave his head and try to start over. One tool he uses is the hair-regrowth system Regenix.
McConaughey talks about his hair journey in his book, Green Lights. He says the product has to be applied twice a day, so he figured it would be best if he just shaved his head so it would be easier. He also heard that shaving your hair can lead to thicker hair regrowth. After two years of applying Regenix every day, McConaughey says his hair came back "better than ever."
What Matthew McConaughey found under his hair
What did McConaughey find when he shaved his head? He says it was pretty "gnarly" under there. He reveals when he removed all the hair, he discovered he had a psoriasis patch on his scalp, he had dents in his head, and his scalp was "chalk white."
Making matters worse, the paparazzi took a photo of him one day after the big chop. He says the picture ended up in a celebrity magazine and one of the executives working on his new movie saw it. He wasn't pleased and threatened McConaughey over his new do. Fortunately, the dust settled, and the executive came to accept that the lead character in his new movie wouldn't have long hair.
The man who helped Matthew McConaughey get his hair back
McConaughey has Bill Edwards, CEO of Regenix, to thank for his luscious head of hair. Edwards says the actor has been a client since 1999. According to him, McConaughey's hair re-growth has been so successful that he joked with him at one point, saying no one wants to talk about his movies anymore because all they're interested in talking about is his hair.
Edwards describes the creation of Regenix as "an evolution." He says the company took some time to become what it is today.
"Regenix evolved over 30 years of research and development and constant trial and error," Edwards tells Showbiz Cheat Sheet. "Regenix isn't a one-shot deal, where you have this magic bullet, you take this, and you grow your hair. There are so many different issues and different problems we address."
"We have probably over 200 different types and combinations of biopharmaceutical treatments we work with to deal with specific issues," Edwards continues. "We also do follow-up analysis along the way. It's an ongoing, constant adjustment."
Edwards says the Regenix program also includes a free hair microanalysis every three months so clients can track their progress.
Bill Edwards' advice if you're losing your hair
We asked Edwards to offer some advice to those who are losing their hair. Here's what he had to say:
Don't be in denial. "Matthew McConaughey noticed he had thinning, and he jumped on it," says Edwards. "Get on it right away."
Get a hair microanalysis. "The most important thing is to have a hair microanalysis done as soon as you think there's a problem," adds Edwards.
Manage stress. "When there's a lot of stress, even if you're not aware of it, you're using a lot of nutrients that would normally be used in cell regeneration," says Edwards. "So, there's a deficiency there, and it usually leads to an increase in hair fall."
Follow Sheiresa Ngo on Twitter.