Matthew McConaughey Once Revealed He Hadn't Used Deodorant in Decades
Many celebrities have recently been sharing details about their bathing habits. But several years back, Matthew McConaughey revealed something unusual about his daily hygiene routine. The 51-year-old said he hadn't used deodorant in decades.
Matthew McConaughey wants to smell like 'a man'
In 2005, People named McConaughey its Sexiest Man Alive. And in an interview for the issue, the actor was asked to finish the phrase: "A man should smell like…"
"A man. I haven't worn deodorant in 20 years," he said.
Yvette Nicole Brown, McConaughey's Tropical Thunder co-star, resurfaced this topic as she recalled reading McConaughey's People interview. In her recent appearance on Sirius XM's The Jess Cagle Show, she spoke about making it her goal to smell him. "I remember that Matthew McConaughey said that he did not use deodorant and that he didn't have an odor," she said. "So my first thought was, 'I'm going to get as close as I can to him to see if he's right.'"
What does Matthew McConaughey smell like?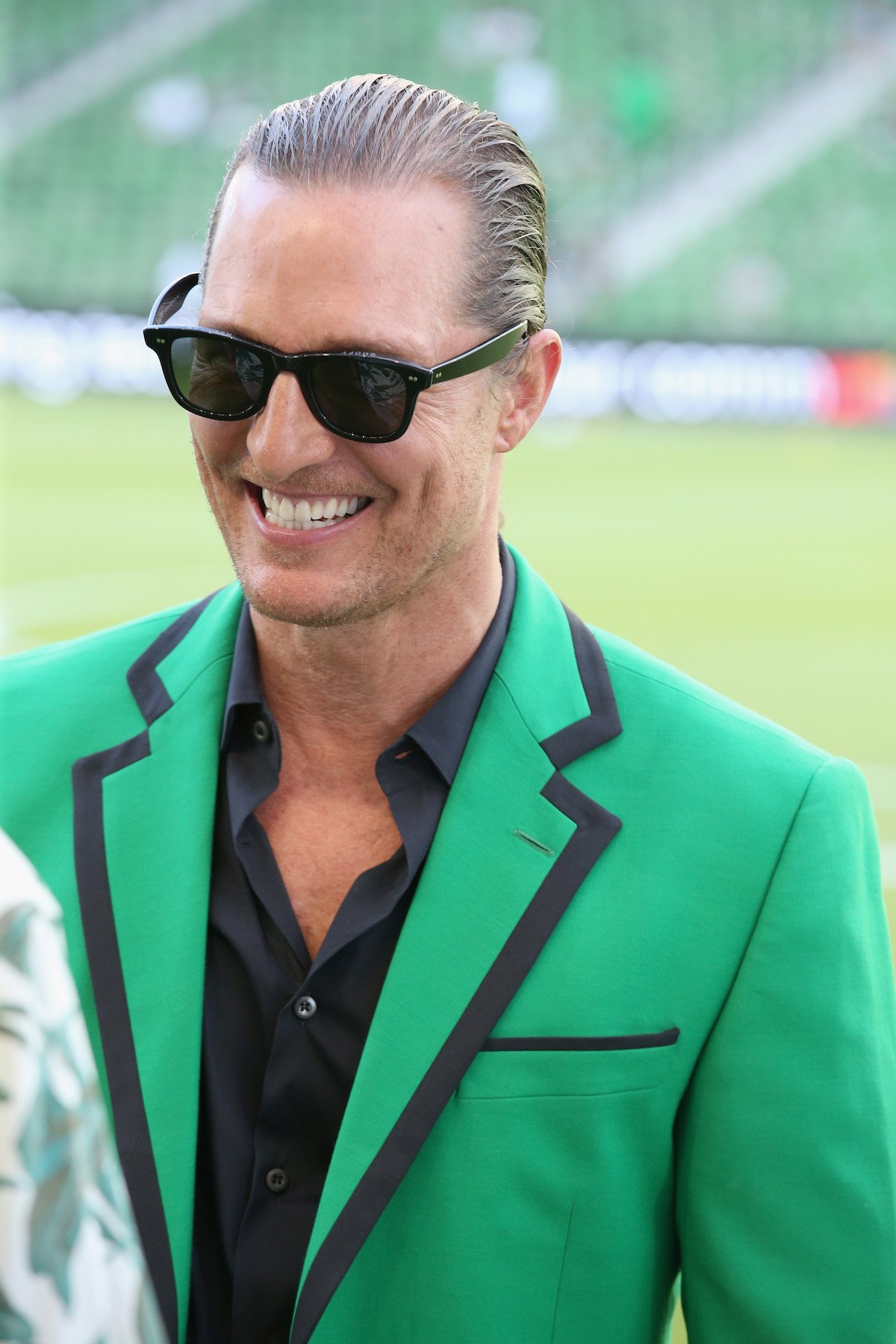 So what does McConaughey smell like? According to Brown, there wasn't any odor.
"He did not have an odor. He smells like granola and good living," she expressed. "He has a sweet, sweet scent that is just him and it's not musty or crazy."
She later wrapped up the topic, saying: I believe he bathes because he smelled delicious. He just didn't have deodorant on. Those that don't bathe, I don't understand."
Several other celebrities have shared their controversial hygiene habits
In addition to McConaughey's unorthodox hygiene routine, actors Ashton Kutcher and Mila Kunis recently shared that they don't bathe their children daily. In a recent appearance on the Armchair Expert podcast, Kunis said: "I didn't have hot water growing up as a child, so I didn't shower much anyway. But when I had children, I also didn't wash them every day. I wasn't the parent that bathed my newborns — ever. That's how we feel about our children."
Actors Dax Shepard and Kristen Bell, also admitted they sometimes go days without bathing their children. Their indication for bathing them would be when they actually started to smell. Bell added to her statement, supporting her hygienic desion for her household: "This is the other thing, California has been in a drought forever. It's also just responsibility for your environment. We don't have a ton of water. So when I shower I'll grab the girls and push them in there with me so we all use the same shower water and, I don't know, it just happens whenever it happens I guess."
Shepard agreed and then ended the conversation by boldy emphasizing, "The bottom line is mine [hygiene] could be better."
RELATED: Matthew McConaughey Says This Definition of Humility Gives Him More Confidence