Matthew McConaughey Was Never Supposed To Land His Career-Defining Role in 'A Time To Kill' — 'Let Me Tell You, That Is Never Happening'
Matthew McConaughey's role in A Time To Kill changed his life forever, but he was never supposed to get it. When the movie was being made in the mid-'90s, he was an unknown actor with few acting credits to his name.
However, with a bit of persistence, good timing, and a whole lot of luck, McConaughey managed to land the lead role and become the superstar he is today. 
Matthew McConaughey was originally supposed to be a Klan member in 'A Time To Kill'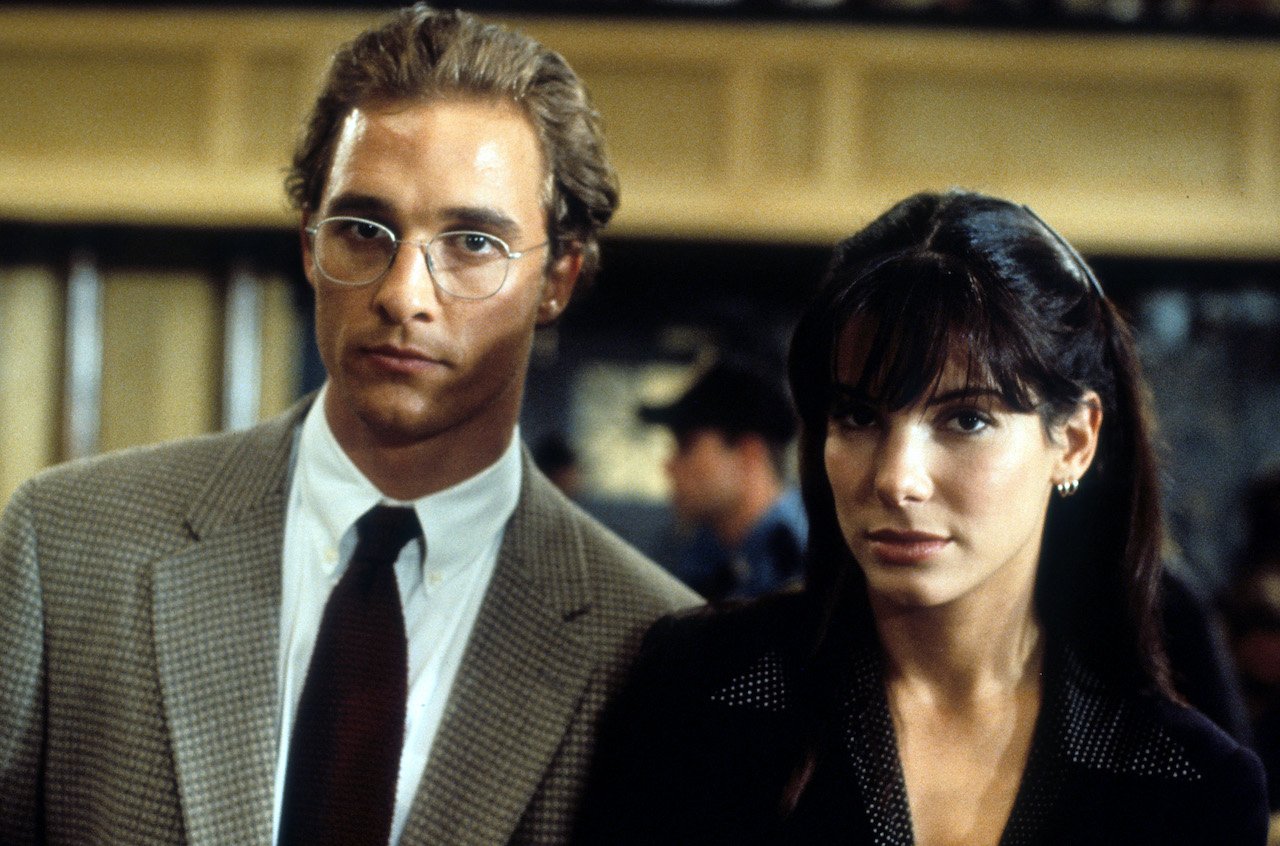 When McConaughey first got involved with A Time To Kill, he was slated for a much smaller role. He had initially been in talks to play the role of a Ku Klux Klan member but had his eyes set on the lead role he would eventually land. However, the director felt that McConaughey had no chance of getting it.
"He starts laughing, he goes, 'I think that's a great idea, but let me tell you—that is never happening," McConaughey said in a resurfaced 2014 interview with the SAG-AFTRA Foundation
Director Joel Schumacher told Matthew McConaughey not to get his hopes up after auditioning
Even though director Joel Schumacher laughed McConaughey out of the room initially, he stayed on Schumacher's mind. Not long after, he called McConaughey in for an audition. 
"It stuck with him, and he called me a few weeks later and said, 'I would like to screen test you for the role of Jake Brigance.'"
When McConaughey was called in to audition, Schumacher chose an obscure time and place to host it. Apparently, it was done in hopes of protecting McConaughey, because an unsuccessful audition would have put a black mark on his fledling career. After McConaughey finished the audition, Schumacher made sure to remind him that he still wasn't going to get the role. 
The stars aligned and Matthew McConaughey landed his leading role in 'A Time To Kill'
Despite Schumacher's constant reminders that he had no chance of getting the role, the tides turned for McConaughey. While You Were Sleeping, a film his co-star Sandra Bullock had previously starred in, had a strong opening, which made the studio more willing to sign on an unknown actor like McConaughey. Kevin Spacey, another one of his co-stars, also had a project do well around the same time, so suddenly casting McConaughey didn't seem like as much of a risk. 
Later, while he was working on another project, McConaughey finally got the call that he, indeed, got the role. However, there was intense media scrutiny about the decision to cast an unknown actor for such a big role. McConaughey, however, allowed all of the attention to roll off of his back.
"Well, I sure didn't think it was scrutiny at the time," McConaughey said. "I remember really laughing when I was in line at the supermarket. And I looked down and I was on two covers of two magazines, and one of them says, 'Matthew McConaughey saves the movies.' And I was like [laughs]. And then I said, 'I'm buying those two magazines.'" 
Matthew McConaughey's life changed forever after 'A Time To Kill'
After the wildly successful release of A Time To Kill, McConaughey's profile increased dramatically. He was suddenly cast into the public eye, and lost the anonymity he once enjoyed as a struggling actor.