Matthew McConaughey Was Threatened for Shaving His Head Before Starring in 'Reign of Fire'
Matthew McConaughey is known not only for his acting skills but also his good looks. One thing fans love about the actor is his hair. However, McConaughey once decided to shave all his hair off before appearing in the movie Reign of Fire. He says he was threatened for making such a bold move.
Matthew McConaughey tried to get away from romantic comedies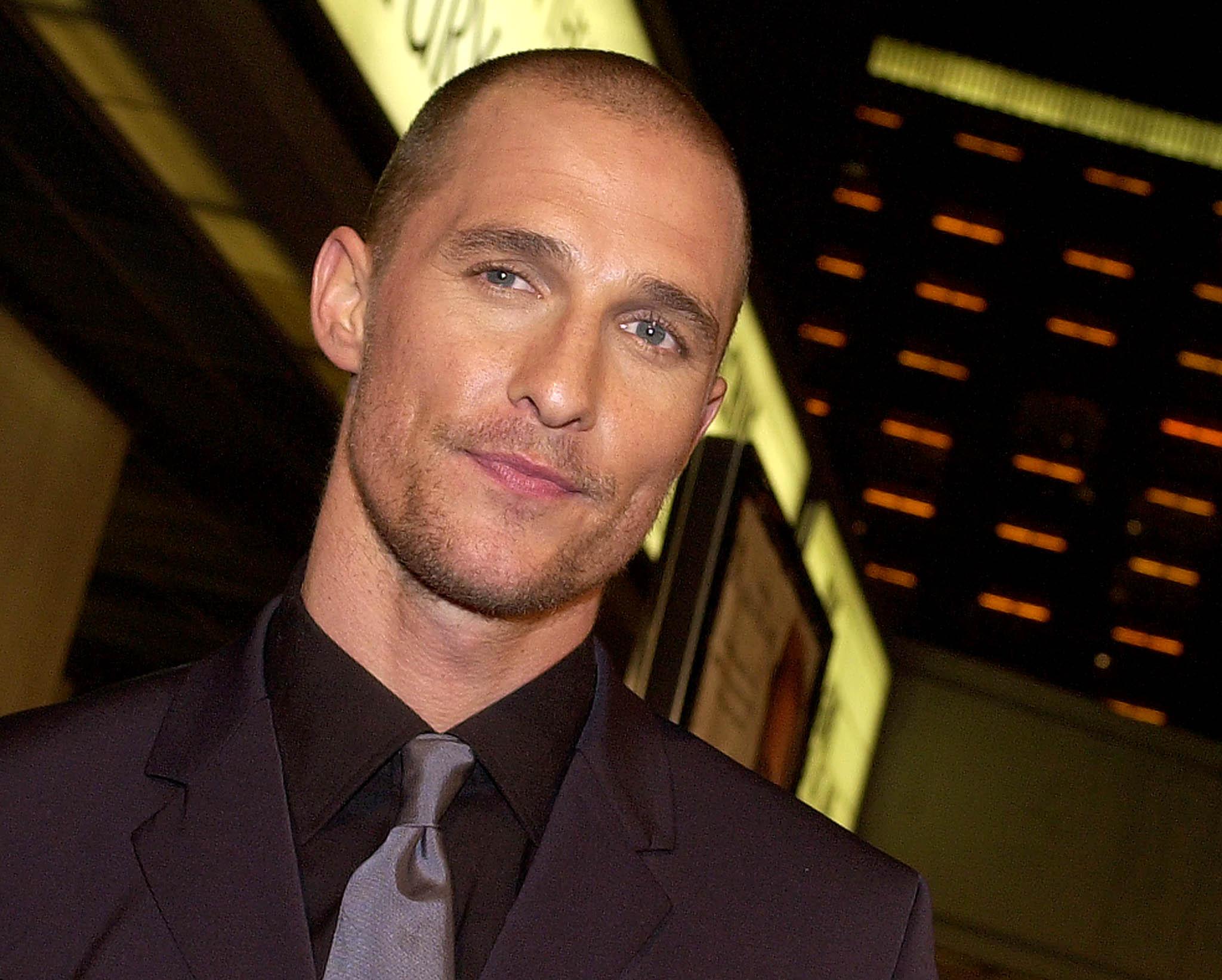 After appearing in The Wedding Planner, McConaughey was offered the role of Denton Van Zan in the film Reign of Fire. In his book, Green Lights, he says he was happy to get the role because he had been trying to get as much work as possible after movie offers began to slow down.
The actor also says he liked the idea of playing such a masculine character. Denton Van Zan was a dragon slayer who ate the heart of each dragon he killed. McConaughey, who also starred in How to Lose a Guy in 10 Days, describes his work in romantic comedies as "rom com emasculation," and he wanted to transition away from the genre.   
Matthew McConaughey says he was threatened for shaving his head
Before appearing in Reign of Fire, McConaughey decided to do something drastic. Much to the horror of one of the executives tied to the movie, he shaved his head. McConaughey says he wasn't looking for a fight. The primary reason for shaving his head was that he was losing his hair.
McConaughey says he heard that shaving his hair could help him re-grow thicker hair quickly. He was also looking into applying a hair re-growth treatment that required twice daily application. He figured getting rid of his hair was the way to go.
There was a lot of excitement surrounding McConaughey's haircut. He says someone snapped a photo of his new look and it ended up in a celebrity magazine the following week. Unfortunately, one executive saw the photo and had a strong reaction about the actor's decision. McConaughey, who didn't name the executive, said the person insisted he was wearing a bald cap. When he said he had indeed cut his hair, the executive hung up.
Later that day, McConaughey says he received a letter from the executive. In one part of the letter, it said if he did shave his head and this wasn't a joke, this would be "a tragedy, a major misstep, and an act that may bring you very bad karma." According to McConaughey, the words "bad karma" were in bold and underlined.
How he responded to the threat
McConaughey says he tried not to take the message personally, but he did feel the letter was "arrogant, cavalier, and in very poor taste." He says he decided to get back at him by attending an industry party so he could debut his new, bald look. He made sure to tan his head for a few days before the party and he oiled his scalp so that it would be very shiny. He says he also wore a custom Gucci suit.
The attendees responded favorably to McConaughey's new look. Soon after, "Mr. Bad Karma," as he referred to him, called and said he had a change of heart.
Follow Sheiresa Ngo on Twitter.