Matthew McConaughey Will Never Do a Rom-Com Role That Requires Him To 'Crawl Back' To a Lover — 'What Woman Wants That Guy?'
Matthew McConaughey is a legend in the romantic comedy genre. Having starred in films such as How To Lose a Guy in 10 Days and The Wedding Planner, he's cemented himself in chick flick lore. 
Yet, as much as McConaughey loved to star in romantic comedies, he had certain standards he kept for the characters he played. The most important was making sure that his characters never "crawled back" to their lovers and begged for their forgiveness. 
Rom-Com roles are challenging for Matthew McConaughey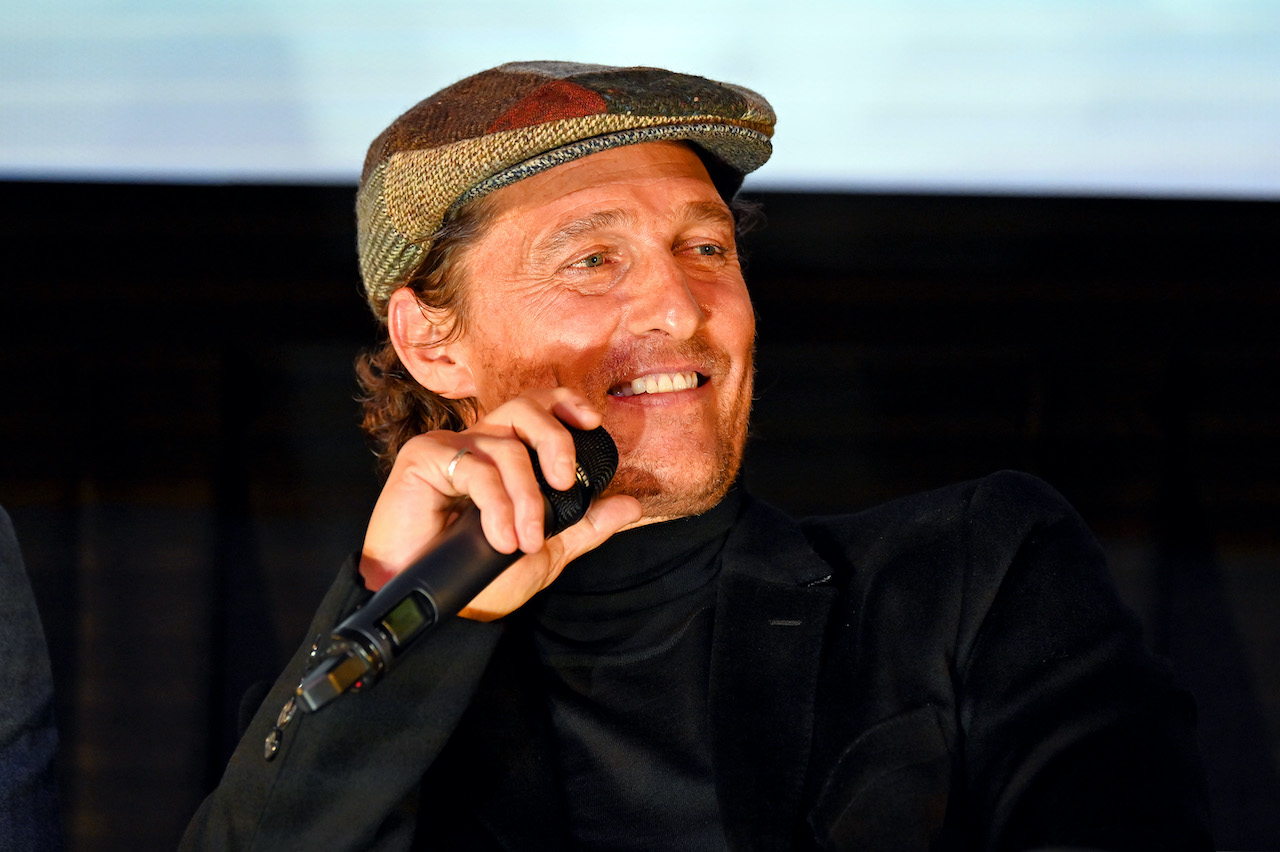 McConaughey has starred in his fair share of romantic comedies. Although romantic comedies don't garner the same esteem that dramas might, they still require a great deal of effort to execute. 
For McConaughey, the biggest challenge lies in maintaining a "light" energy throughout the film. He shared his thoughts in a resurfaced 2014 SAG-AFTRA Foundation interview.
"The challenge with those, it is challenging because they're light … and they're supposed to be light," McConaughey said. "So your frequency, your bandwidth for emotions is pretty elevated, pretty buoyant, and it's not that wide. If you love too hard or scream too loud, or even laugh too loud, it bounces out of that bandwidth and they're really hard to make it up to get back."
McConaughey finds the energetic balance important because if it's thrown off, it becomes difficult to convince viewers that the story is real. 
"You know you're gonna have the breakup scene, and if that's too hard … we're not gonna believe you—we don't have time to get you back—get you back together. … The challenge is to keep them light."
Matthew McConaughey focused on making his Rom-Com performances feel natural 
McConaughey's approach to creating authentic characters in romantic comedies is counterintuitive. Instead of focusing on his character's personal details, he hones in on the exchange between himself and his co-star. 
"The naturalness, it was my approach … because it's so much about the banter, chemistry, the verbal ping pong that you have to play with the other. And you can't really—I don't think you should really take things literally as an actor in those. Because again, they'll lose their flow."
McConaughey understands that although every character has their own unique backstory, it's not the focus of the movie. 
"'Get Off of My Cloud' is the song I sing when I'm working in some of those," McConaughey said. "Because they're never really about—maybe the guy works at an ad agency, but it surely not a movie about his occupation. … Maybe the girl is an aspiring writer, but the movie is not about her writing abilities … Those are these things to wrap up this little romance that we know is going to meet, get together, someone's gonna con the other, they're gonna break up, and usually the guy will go chase the girl at the end."
Matthew McConaughey doesn't condone his characters begging their lovers to come back
As much as McConaughey loved starring in chick flicks, he still had standards. He isn't a fan of groveling and hated seeing his characters begging for their love interests to take them back. 
"Many times they're written, the guy comes crawling back on all fours," McConaughey said. "'Woe be me, I was no one without you, God, if you only take me back.' … I would always say, 'I gotta walk back with dignity, man.' I don't mind saying 'I'm sorry,' I don't mind saying, 'Hey, wanna give this another shot?' I don't mind any of that, but this crawl back guy, what woman wants that guy?