Matthew McConaughey Knew He Won His Oscar With a Single Syllable
Matthew McConaughey won an Oscar for Dallas Buyers Club. He played Ron Woodroof, a man who set up a way for HIV patients to purchase the AZT cocktail. The film came out in 2013 and the Oscar ceremony was in 2014, over 20 years since McConaughey's debut in Dazed and Confused. After waiting all that time, McConaughey said he knew he'd won by the first syllable they announced.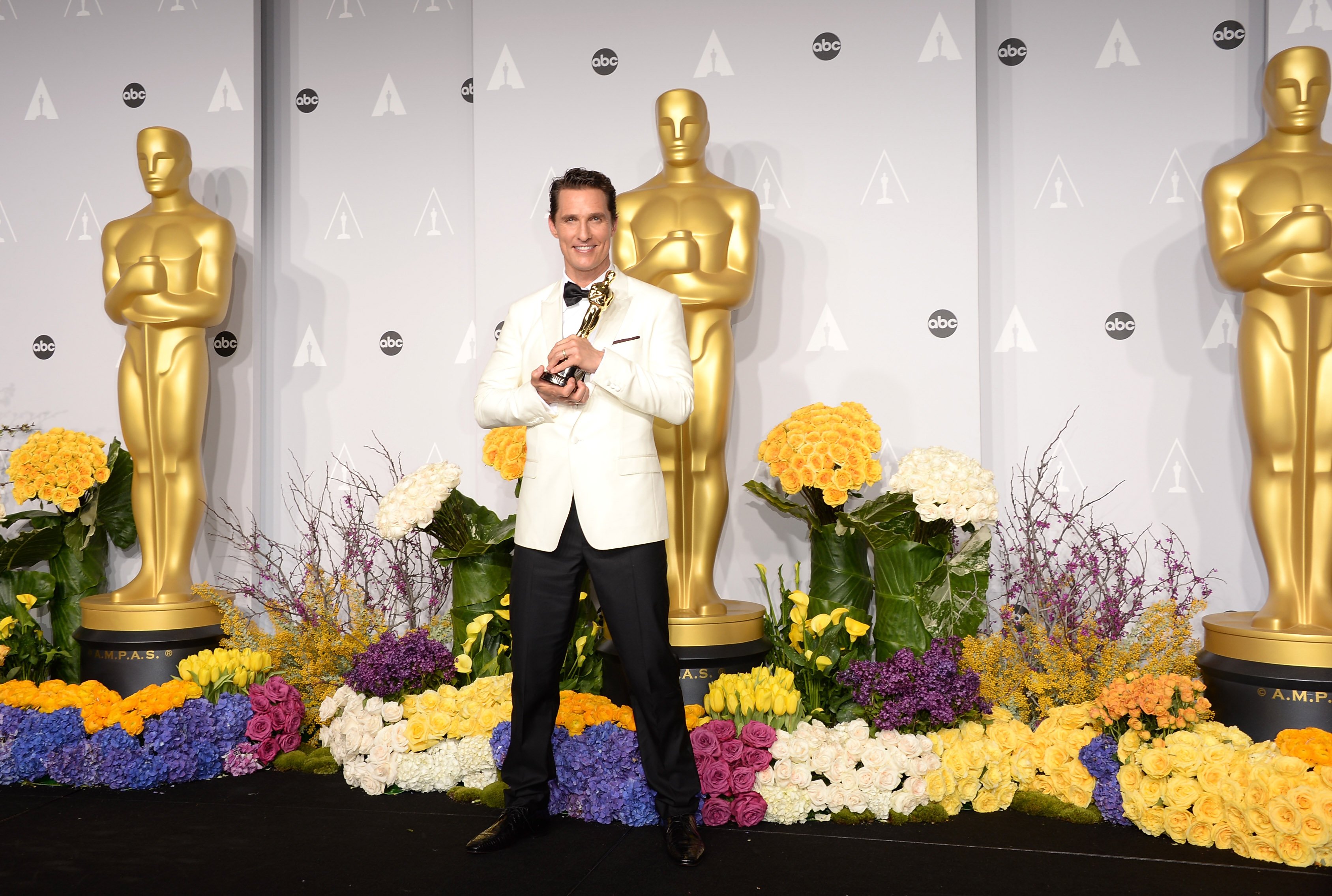 McConaughey appeared on the Oct. 22, 2020 episode of Marc Maron's WTF podcast to discuss his autobiography, Greenlights. Speaking about Oscar night, he explained how he deduced it would only take one syllable for him to win.
When Matthew McConaughey won the Academy Award for Best Actor
McConaughey set the scene. He had his loved ones with him.
"[I attended] with my mom and Camila, my wife," McConaughey said. "That was a real special night. I remember I was getting pretty numb as the category came up. Kind of the whole room kind of went zzzzzzz."
The syllable that told Matthew McConaughey he won
McConaughey's fellow nominees included Christian Bale, Bruce Dern, Leonardo DiCaprio and Chiwetel Ejiofor. He knew how his name would stand out.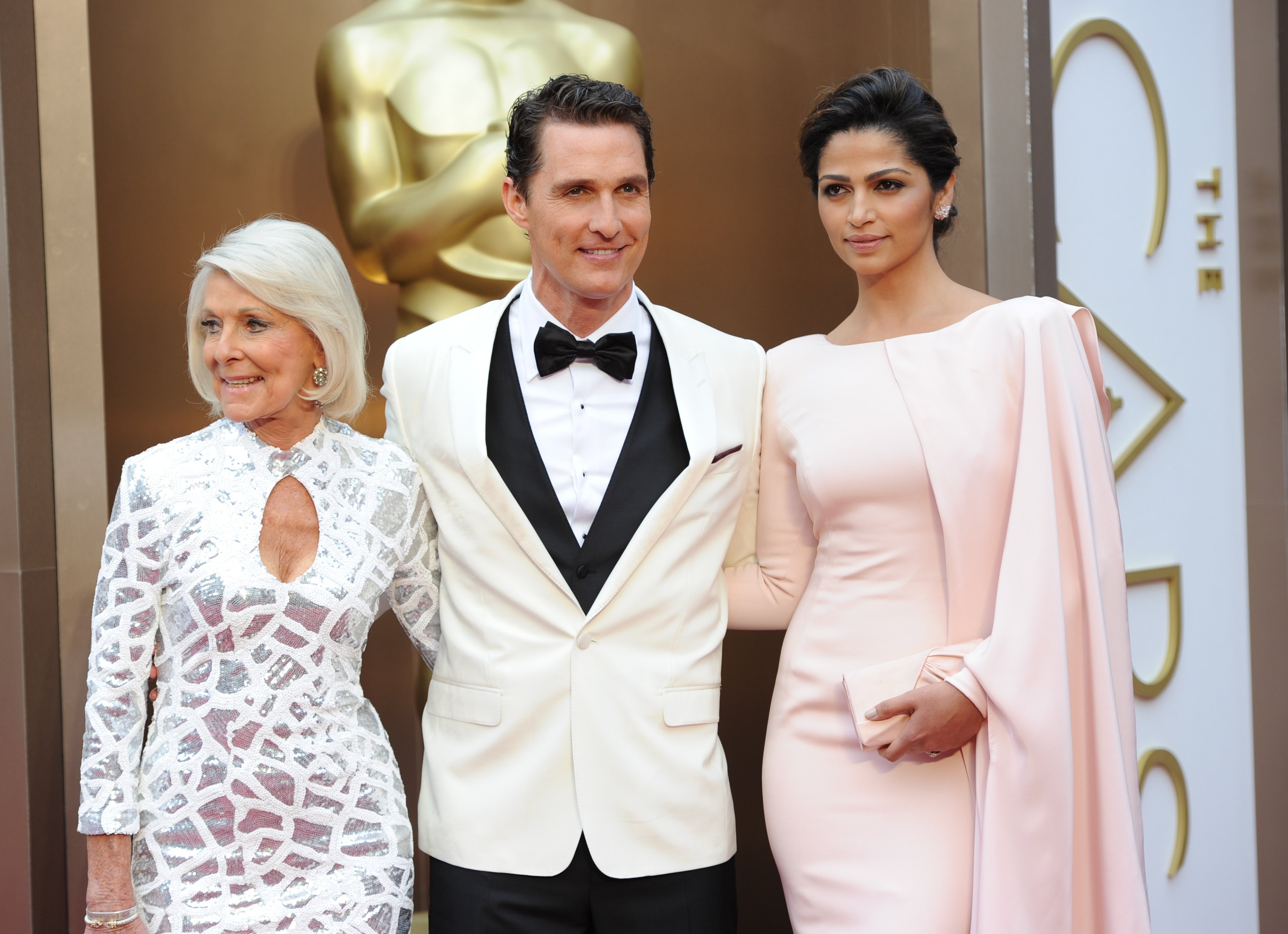 RELATED: Matthew McConaughey Telepathically Told 'A Time to Kill' Director Joel Schumacher How to Film His Memorable Closing Argument
"I remember just looking at the names and going, 'No one else's names start with M so if you here a mah, mah, that means it's you," McConaughey said. "I remember laying my head back and I heard 'mah.' I'm not sure, I'm not sure, and then I look around me. My mom stands up, my friend, Kevin Moore, stands up, Camila stands up. Everyone starts clapping. I'm like, 'started with a Mah. Matthew, they called my name.'"
He believed in his Oscar-winning role
McConaughey stuck by Dallas Buyers Club for years. When he first attached himself to the film, McConaughey was still Mr. Rom-com. He would not let anyone else have the material, even if they could get it made first.
"That came to me, I read it, loved it and said, 'All right, there's something here. This is an unsentimental way to tell this story. I want this.'" McConaughey said. "So I attached myself to it. That means all right, McConaughey's attached. We can go look for directors now. There were plenty of times other people tried to come swipe it from me. I was like, to my agents, 'Do not let that one go. That I believe will see its day with me somewhere down the line.' Thankfully, it did.
RELATED: Matthew McConaughey's Good Looks Once Cost His Family a Fortune
After a few years and movies like Killer Joe and Magic Mike, he became more suited to Dallas Buyers Club.
"I had control of Dallas Buyers Club but nobody wanted to make it with me," McConaughey said. "I made a few movies that were critically successful and made some bank. They were original characters and all of a sudden somebody who might be able to get Dallas Buyers Club financed. Still, no one wanted to finance a 1980s period AIDS drama."
Source: WTF with Marc Maron podcast