Matthew McConaughey's Body Never Fully Recovered From Drastic Weight Loss for 'Dallas Buyers Club'
Matthew McConaughey's body was never the same after 'Dallas Buyers Club.'
Matthew McConaughey's dramatic transformation for Dallas Buyers Club will not be soon forgotten. The actor lost 50 pounds for the role, pulling off one of the most convincing performances ever seen. 
However, his drastic body changes came at a cost. The Oscar-winning actor recently revealed he's still dealing with the long-term effects the massive weight shift had on his body. 
Matthew McConaughey shed 50 pounds for 'Dallas Buyers Club'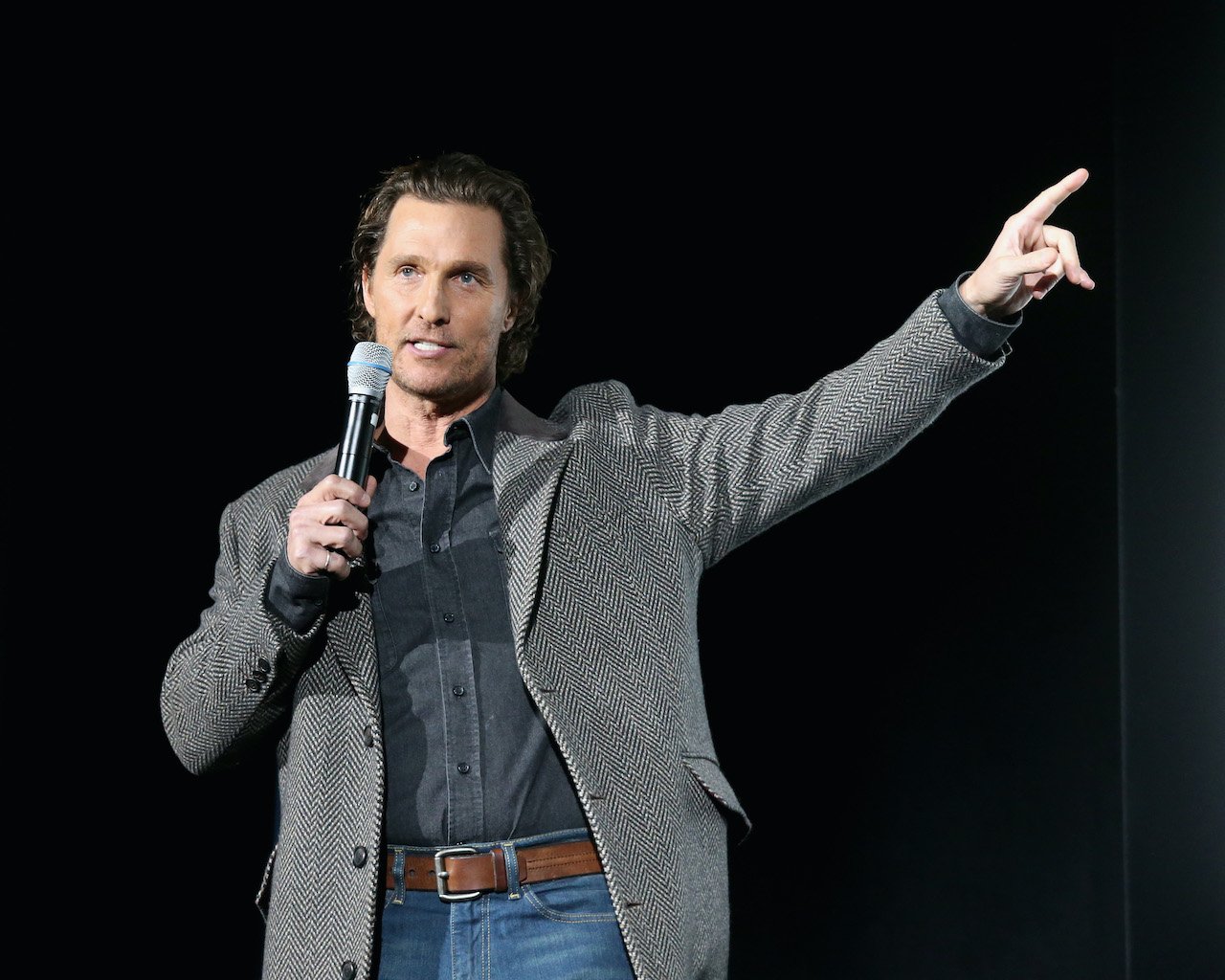 When McConaughey signed on for Dallas Buyers Club he knew he had to make some big changes to his body. He realized he would have to lose a ton of weight to pull off an authentic performance, understanding that viewers wouldn't believe the movie otherwise. McConaughey explains the intention behind his body transformation during a recent interview with Joe Rogan. 
"… I was not torturing myself, I was militant," McConaughey says. "The hardest part was making the damn choice. It was my responsibility. If I looked like I do now, playing Ron Woodruff in Dallas Buyers Club, you are out of the movie the first frame. 'Oh bulls—, he doesn't—he's not stage four HIV, I'm out.' What's my job? I had to lose the weight."
Matthew McConaughey lost 2.5 pounds a week in preparation for role
Once McConaughey decided he needed to change his appearance, he got to work shedding weight. He reveals in the same interview that in order to do this, he ate the same thing every day and drank a lot of wine. 
"Once I made my mind up, I did the smart thing," McConaughey says. "I gave myself five months. I got on a diet where I'd have my tapioca pudding or whatever, three eggs—egg whites in the morning. Five ounces of fish, cup of vegetables for lunch, five ounces of fish, cup of vegetables for dinner. As much wine as I wanted to drink, and I lost 2.5 pounds a week, like clockwork, no exercise … it didn't matter if I was going to the treadmill and burning 2,000 calories a day or not—2.5 pounds a week. Clockwork."
Matthew McConaughey's body never fully recovered from drastic weight changes
"Man, I'm still recovering from that," McConaughey says, laughing."
Rogan then comments that he figured it took McConaughey a long time to recover because he's seen many fighters "deplete their bodies" while cutting weight for a match. He and McConaughey agreed that by a certain point, McConaughey's body had begun eating itself.
"… I did learn this—I had to come back very slowly …. I still got a couple of things on my back here around the waist, so I'm like where'd that come—that came up with that role in Gold and what's that still doing hanging around? … 188 since then, that's my fighting weight before, I look a little different than the 188 before then. Before Dallas Buyers Club. It's a different 188.
McConaughey then confirms that the role took a bigger toll on his body than expected.
"Sure. I would say, you know, even, you know, neck and things like that," McConaughey adds.
"You know, neck and you know, bone structure's the same, but where—but then how much of this is just getting older too, and having less fat cells, I'm not sure. But yeah, it didn't hurt, like I said, I think I stretched my body …"
Although McConaughey might still be dealing with the long-term effects of his body changes, the decision seems to have been worth it. Dallas Buyers Club earned McConaughey an Academy Award for Best Actor in 2013.