Matthew McConaughey's 'Brain Worked Better' When He Starved Himself for 'Dallas Buyers Club' Role — 'I Had An Incredible Amount of Mental Energy'
Actors going through tremendous body transformations for their roles is nothing new, but few had the experience Matthew McConaughey had. The esteemed actor once lost 50 pounds in order to play his role in the critically-acclaimed film, Dallas Buyers Club. 
Yet, despite how grueling the process might sound, it benefitted McConaughey in a few ways. He recently revealed that the drastic weight loss sharpened him mentally and made him smarter. 
Matthew McConaughey lost 50 pounds for 'Dallas Buyers Club' role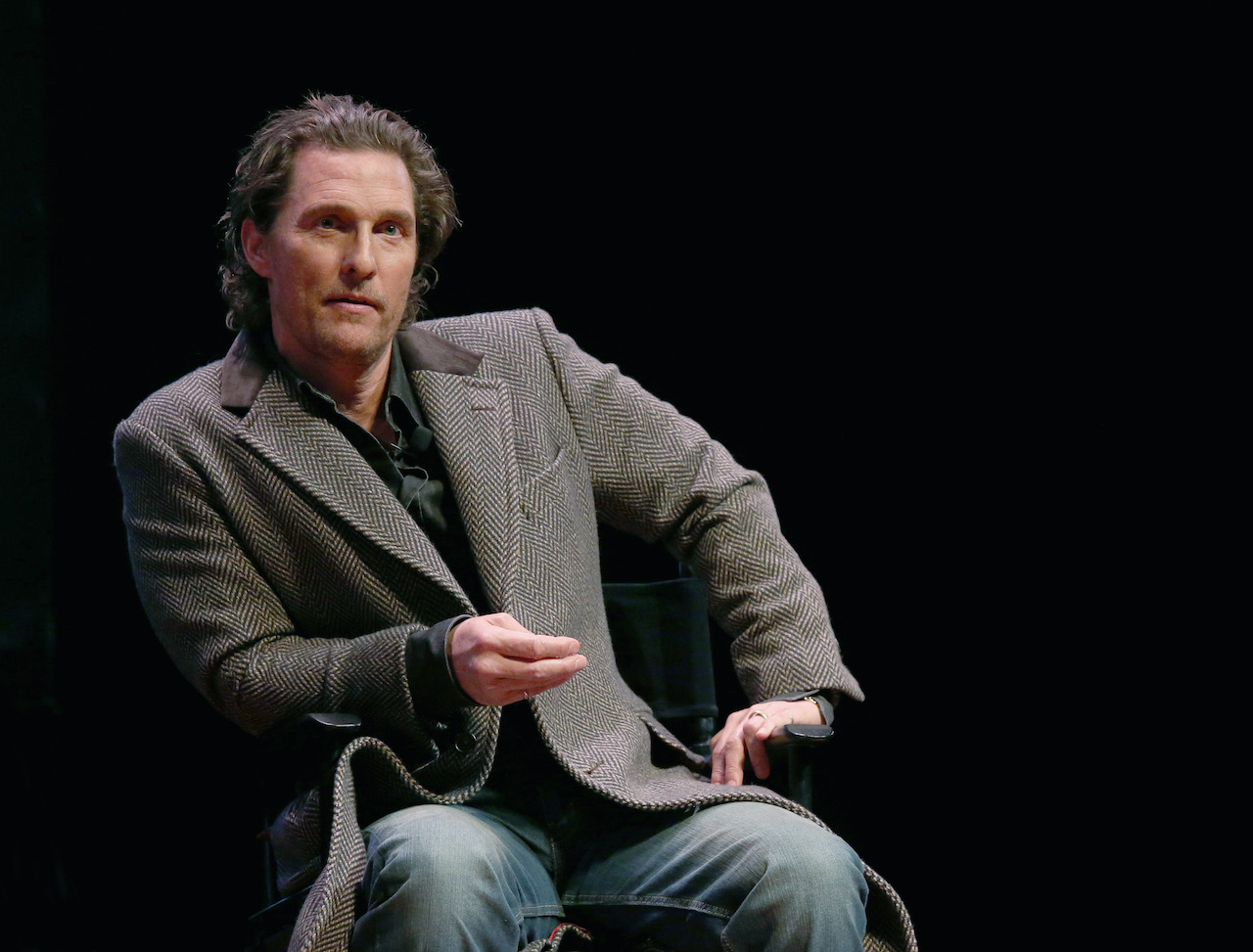 During a recent interview with Joe Rogan, McConaughey reveals he weighed just 135 pounds while filming Dallas Buyers Club. However, he explains that his body transformation was necessary in order to authentically play the character. For McCuaghnehey, it's important to note that he was not torturing himself, just doing his job.
"… I was not torturing myself, I was militant," McConaughey says. "The hardest part was making the damn choice. It was my responsibility. If I looked like I do now, playing Ron Woodruff in Dallas Buyers Club, you are out of the movie the first frame. 'Oh bulls—, he doesn't—he's not stage four HIV, I'm out.' What's my job? I had to lose the weight."
Matthew McConaughey's weight loss diet consisted of little food and lots of wine
Losing 50 pounds in five months is never an easy task, but the Academy Award-winning actor remained disciplined to pull it off. McConaughey says he cut down on calories, ate the same two meals every day, and drank copious amounts of wine to achieve his dramatic body transformation.
"Once I made my mind up, I did the smart thing," McConaughey says. "I gave myself five months. I got on a diet where I'd have my tapioca pudding or whatever, three eggs—egg whites in the morning. Five ounces of fish, cup of vegetables for lunch, five ounces of fish, cup of vegetables for dinner. As much wine as I wanted to drink, and I lost 2.5 pounds a week, like clockwork, no exercise … it didn't matter if I was going to the treadmill and burning 2,000 calories a day or not—2.5 pounds a week. Clockwork."
Matthew McConaughey's mind sharpened as he shed weight
Interestingly, McConaughey also reveals that as he reduced his caloric intake prior to filming, his mind became stronger. However, because he had little energy fueling his body, he wasn't able to act on his thoughts. 
"… the body's more resilient than we give it credit for," McConaughey adds. "I—the power I lost from the neck down, equally or more so sublimated to the neck up. I was so—my mental game was so acute and so on point, I was clinically smart. It didn't matter if I drank my wine 'til one in the morning. At 4:30 a.m., no alarm clock, bang, I was up. Every morning. Had an incredible amount of mental energy. I had no leverage, from my neck down. I mean my knees, I had no insulation anywhere, you know, my body would hurt when I tried to run 10 feet, but from here up, there's some things I actually miss about it."
McConaughey's dedication to authenticity paid huge dividends. Dallas Buyers Club garnered near-universal acclaim and earned McConaughey the Academy Award for Best Actor.