Matthew McConaughey's Night in Jail Didn't Really Teach Him Much
Matthew McConaughey is currently one of the biggest stars in Hollywood. After a less than impressive run in the early 2000s in some forgettable comedies, McConaughey's comeback began with his Oscar-winning role in Dallas Buyer's Club.
A run on HBO's True Detective and multiple other critically acclaimed roles have put him in the position of being one of the most sought after actors there is. 
But McConaughey had something of a wild streak in his younger years, and there was one incident in particular that served as evidence of that. Let's take a look back at the time McConaughey spent a night in jail and what he learned from it.
Matthew McConaughey's arrest for marijuana possession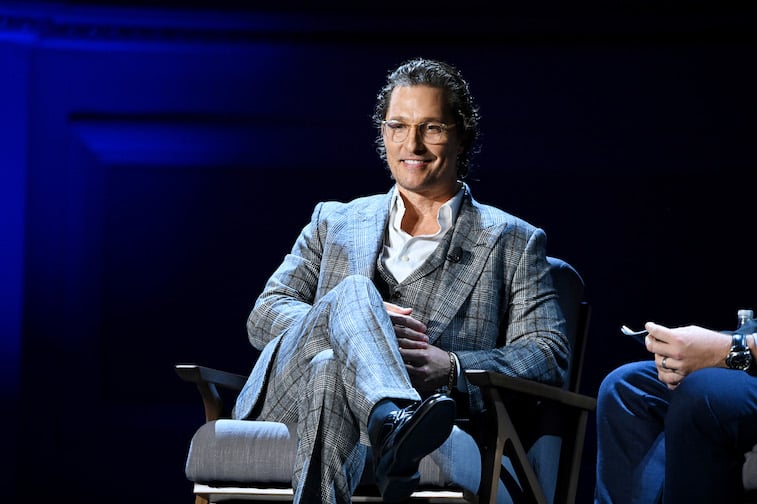 RELATED: Matthew McConaughey Has Increased Lincoln's Car Sales but Not the Way the Company Planned
According to the website BroBible, McConaughey was partying at his residence in 1999 when the incident occurred. A 2:30 a.m. noise complaint led Austin, Texas police officers' to McConaughey's rented home.
They noticed that the star was plainly naked and playing the bongos. The 29-year old McConaughey was hanging out with fellow actor and Dazed and Confused co-star Cole Hauser. He was attending the University of Texas at the time. 
When the police entered, McConaughey was not cooperative. He claimed the officers were violating his rights by entering the house. According to police on the scene, they found marijuana and a bong inside the house. Both Hauser and McConaughey were clearly intoxicated, unable to stand without swaying.
The aftermath of Matthew McConaughey's arrest
The police arrested McConaughey and charged him with possession of drug paraphernalia as well as the charge of resisting transportation. The police later reduced the charges to a noise violation with a paltry $50 fine attached to it.
So essentially McConaughey spent a night in jail but the police released him the following morning without inflicting much damage on his reputation or his wallet. 
As with many celebrity encounters with the police, McConaughey's inability to comply with police did not lead to any major problems for him. As far as his career went, it didn't seem to impact McConaughey's ability to get roles.
It made him a punchline on late-night talk shows for a couple of news cycles, but ultimately he kept getting cast in major feature films.
His career didn't exactly take off afterward, but it's hard to chalk that up to the incident itself. McConaughey didn't place anyone in any real harm, including himself or Hauser, so it wasn't like he was guilty of much more than creating a racket in the middle of the night. 
McConaughey's career as an A-List star wouldn't come until many years later and now the incident is but a blip on his path to becoming one of Hollywood's most respected performers.
What Matthew McConaughey learned from his night in jail
RELATED: Matthew McConaughey Says He One Built a 13 Story Treehouse
With many years of hindsight to look back on the event, one might think McConaughey would have picked up some sage wisdom from the experience. That assumption is incorrect, however.
The New York Daily News reported that McConaughey told Playboy Magazine that he didn't feel bad per se about his reasons for ending up in the slammer, noting:
"I was not raised to be in jail,…What's wrong with beating on your drums in your birthday suit? I have no regrets about the way I got there."
When asked what he learned following the incident, McConaughey said that it was less a matter of not playing the bongos and more about neighborly manners:
"Shut the window that has the beautiful scent of jasmine blowing in because it's two in the morning and you might wake a neighbor."
McConaughey may not feel remorseful about the incident, but he hasn't had one like it since. Or at least, if he has, he has not been caught.