Matthew McConaughey's Oscar-Winning Role Paid Him $200,000
Matthew McConaughey has made a name for himself as an actor. Fans know him for having a laid-back personality both in real life and on the big screen. The award-winning actor started with comedies and has done more series films. 
It is not uncommon for actors to get paid a small amount for being in successful movies. For example, Dakota Johnson received a quarter of a million dollars for 50 Shades of Grey. Dallas Buyers Club earned millions at the box office, but McConaughey earned far less than that. 
Matthew McConaughey has a successful career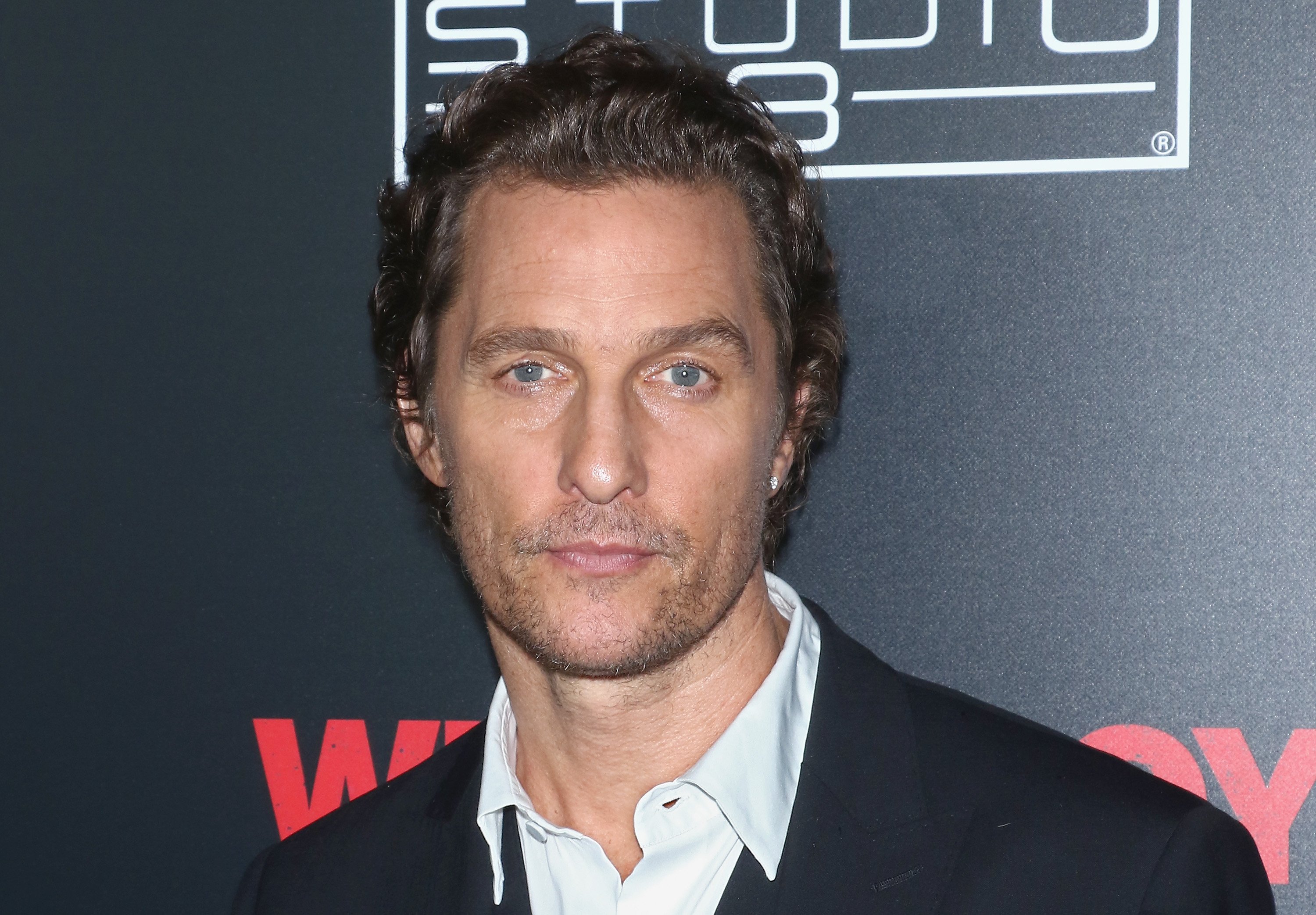 McConaughey was born in 1969 in the state of Texas. He was athletic as a kid and went on to attend the University of Texas at Austin.
When he first started acting, he had a series of relationships. Eventually, he met his wife, Camila Alves, at a bar. For McConaughey, it was love at first sight, and the two got married in 2012. 
The actor got his big break in 1993 when he landed a role in the film Dazed and Confused. A couple of years later, he starred in A Time to Kill. His role proved that he was capable of being a dramatic lead. McConaughey became critically-acclaimed for his performance in The Lincoln Lawyer. 
In 2013, the actor starred in the biographical drama Dallas Buyers Club. By capturing the raw emotional state of his character, he ended up winning an Academy Award and a Golden Globe. The actor continued to build a successful career. He has received numerous nominations and awards. 
Matthew McConaughey starred in 'Dallas Buyers Club'
Dallas Buyers Club is set in the 1980s when AIDS became a national crisis. The story centers around Ron Woodroof, who got diagnosed with the disease. At the time, there was not much research on treatments. He receives the only FDA-approved drug, which was AZT. 
Later, he gets other drugs and supplements that the FDA has not approved. Ron soon establishes a business where he smuggles drugs over the border and sells them to other HIV-positive patients. He and another character call the business "Dallas Buyers Club." 
In the film, McConaughey plays the main character, Ron. He portrays a man who is battling a terrible disease while being ostracized by his family. Before filming, his body underwent a drastic change. 
The actor lost 50 pounds in preparation for his role. However, the weight loss took a big toll on his body, and he took a long time to recover. Nonetheless, he was dedicated to obtaining the appearance of a person with late-stage HIV. 
Matthew McConaughey received $200,000
As mentioned before, McConaughey won a couple of awards for his role in Dallas Buyers Club. He took home an Oscar for Best Actor. With a successful film and a critically-acclaimed performance, some people might believe that he got paid a lot of money.  
Those who love the movie and the actor may be surprised to hear that his paycheck was lower than originally thought. According to MSN, he received $200,000 to star in the movie. The six-figure number may be a lot of money for many people. However, it is small compared to how much the movie made at the box office. 
McConaughey may have taken the role to escape getting typecast. He had been doing romantic comedy movies before he joined the cast for Dallas Buyers Club. In an interview, the actor stated that he took a year off and had to say no to projects.  
He felt the need to switch things up to make a comeback in his career. It would seem that the actor's decision paid off in the end.