Matthew McConaughey's Parents Were Divorced Twice and Married 3 Times – To Each Other
Tried-and-true Texan and Academy Award-winning actor Matthew McConaughey recently announced he's seriously considering a run for governor of Texas in 2022.
This big move isn't too surprising to McConaughey's fans. The How to Lose a Guy in 10 Days, Dazed and Confused, and Dallas Buyers Club star has some serious range – and not just in his acting career. He is also a philanthropist and nonprofit founder, having started the just keep livin foundation for teens, and has served as a visiting professor at UT Austin's Moody College of Communication since 2015.
In addition, McConaughey's unconventional 2020 memoir, Greenlights, was – unlike many books by celebrities – well-received by critics and readers alike. In the book, McConaughey delved not only into his worldview and philosophy of life, but also into certain aspects of his past – including his colorful and sometimes troubled childhood as the son of parents who married each other three times and divorced each other twice.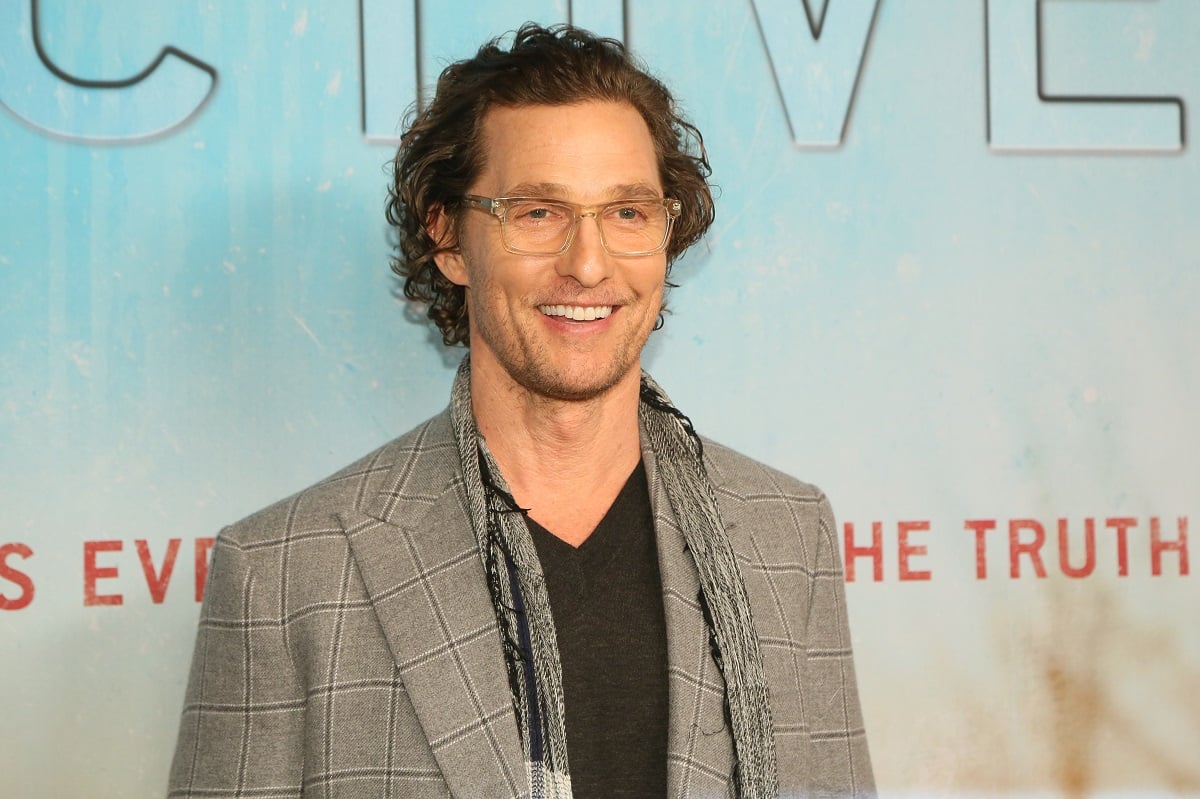 McConaughey was born in Texas to a teacher and former college football player
McConaughey was born in Uvalde, Texas, in 1969. His parents were Mary Kathleen "Kay" McConaughey – a writer and former teacher – and Jim McConaughey, who ran an oil pipe supply business, played football for the Houston Cougars and the Kentucky Wildcats in college, and was drafted by the NFL for the Green Bay Packers (although he never played a professional game.
By all accounts, the McConaugheys had a tumultuous relationship, punctuated with both intense passion and violence. In Greenlights, for example, McConaughey revealed that his father died of a heart attack in 1992 while he and his wife were having sex.
"I am the youngest brother of three," McConaughey wrote in his memoir, "and the son of parents who were twice divorced and thrice married, to each other."
While McConaughey loved them dearly, he was also troubled by their relationship and often felt unstable during his childhood.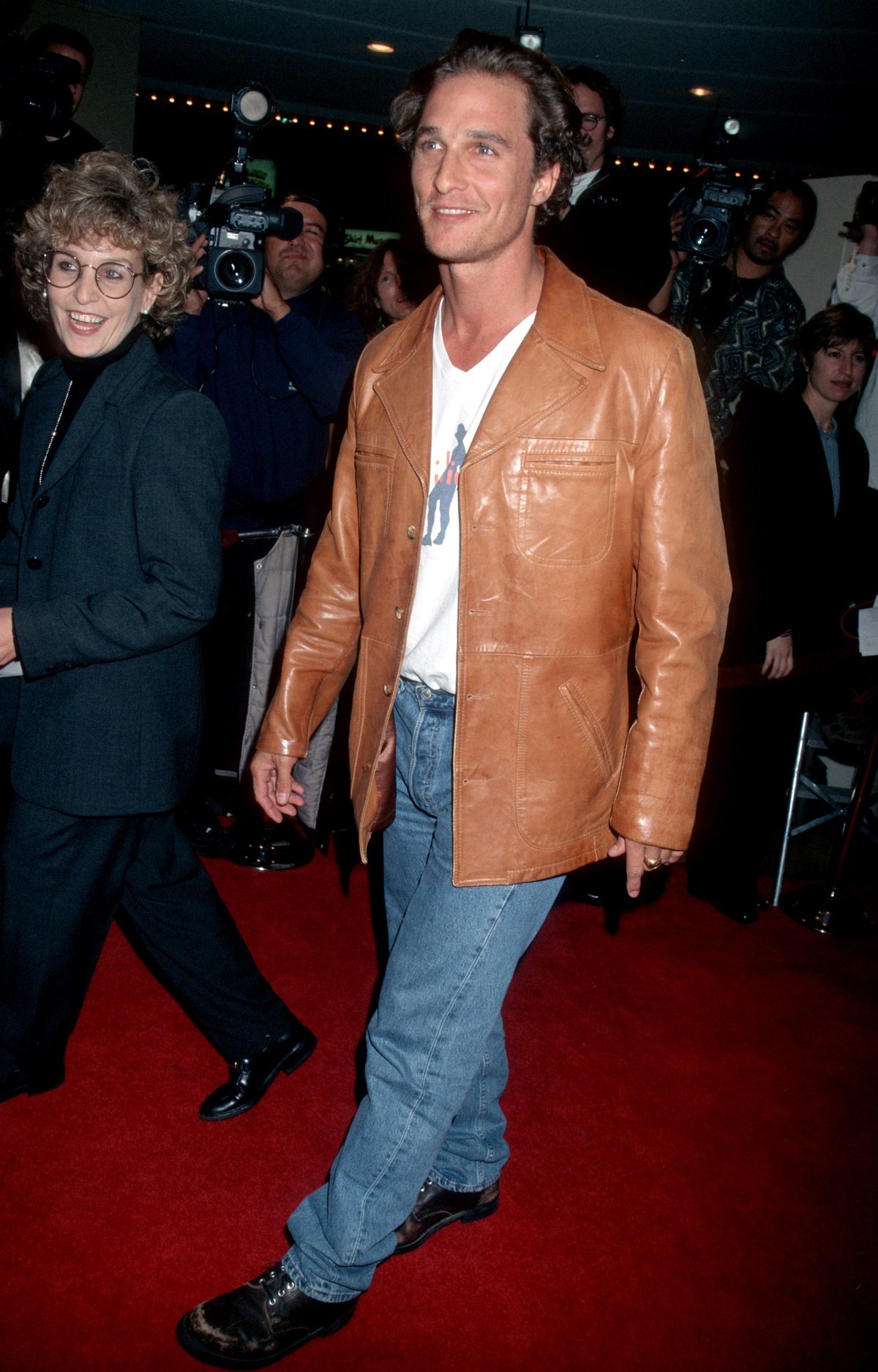 He remembered one fateful evening when a fight between his parents turned violent
As an example of the confusing blend of passion and turbulence that defined his parents' relationship, McConaughey wrote about one eventful evening in 1974. The now-51-year-old would have been five years old at the time.
One night after work, he recalled his father, then 44 years old and 265 pounds at 6'4", asking for a second helping of potatoes.
"Sure you want more potatoes, FAT MAN?" McConaughey remembered his mother snapping. When she kept at it, mocking his "fat belly," McConaughey and his brothers started to get nervous. They knew the score; this was going to get ugly.
"That was it. BOOM!" McConaughey wrote in Greenlights. "Dad flipped the dining table into the ceiling, got up, and began to stalk Mom…It was on. My brothers knew the deal. I knew the deal. Mom knew the deal as she ran to the wall-mounted telephone on the other side of the kitchen to call 911."
Things got even worse when McConaughey's father allegedly "closed in" on his mother. In response, McConaughey's mom took a swipe at his face with the phone and broke his nose, sending blood flying everywhere.
Next up was a stand-off between McConaughey's parents – his mother with a 12-inch knife, his father armed only with a Heinz bottle that he used to spray her with ketchup.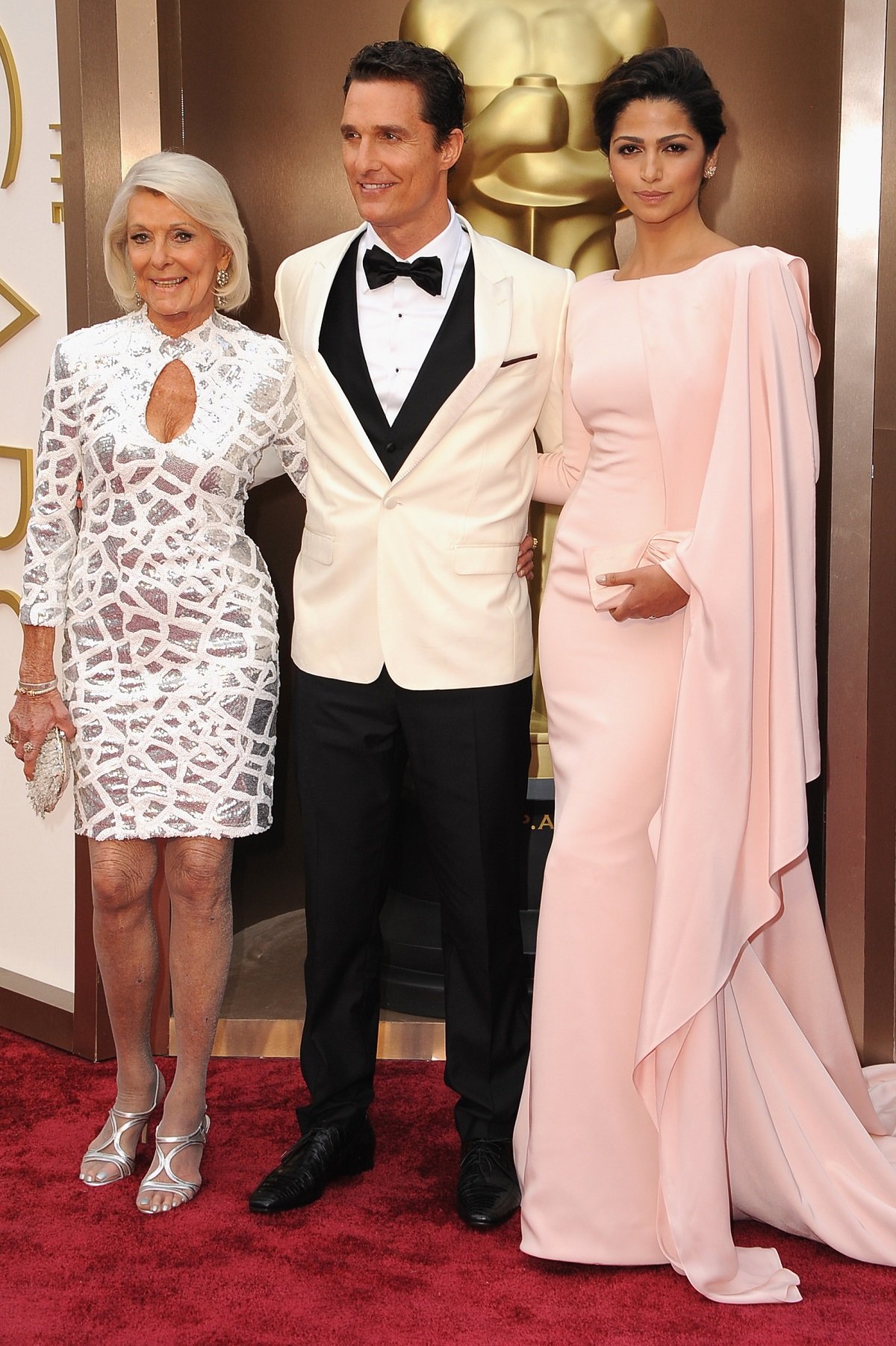 McConaughey wrote that this was 'how they loved each other'
From there, things got even stranger. The bizarre stand-off ended with both participants exhausted and covered in ketchup and blood, and their children hiding behind the couch.
"They dropped to their knees, then to the bloody, ketchup-covered linoleum kitchen floor…and made love," McConaughey described incredulously."
This was neither the first nor the last time that the star of A Time to Kill remembered such a strange scene between his parents during his complicated childhood. In fact, he claimed that this was "how they communicated."
"This is how my mom and dad loved each other," he wrote of their unique and sometimes toxic bond.