Maude Apatow Got Her 'Euphoria' Crossover Wish in a Funny Meta Way
Maude Apatow is the recipient of some pretty hilarious wish fulfillment. The actor just manifested a pretty hilarious crossover with her show, 'Euphoria'.
Though she didn't have a huge role in Season 1, Maude Apatow is an important part of Euphoria. Her character, Lexi Howard, often serves as the voice of reason within the show. In contrast to characters like her best friend, Rue Bennett, or her sister, Cassie Howard, Lexi's straight-laced demeanor often helps ground the show. And, in the sophomore season, fans got to see a bit more of Lexi's perspective and learned more about her through her play and her budding relationship with Fez.
Apatow hasn't made it a secret that she loves working on Euphoria. Thanks to her famous parents, Leslie Mann and Judd Apatow, she's no stranger to the entertainment industry. However, Euphoria is Maude's second TV show and the first time that she is credited as a series regular. She has shared that she enjoys working with the cast and crew on the hit show.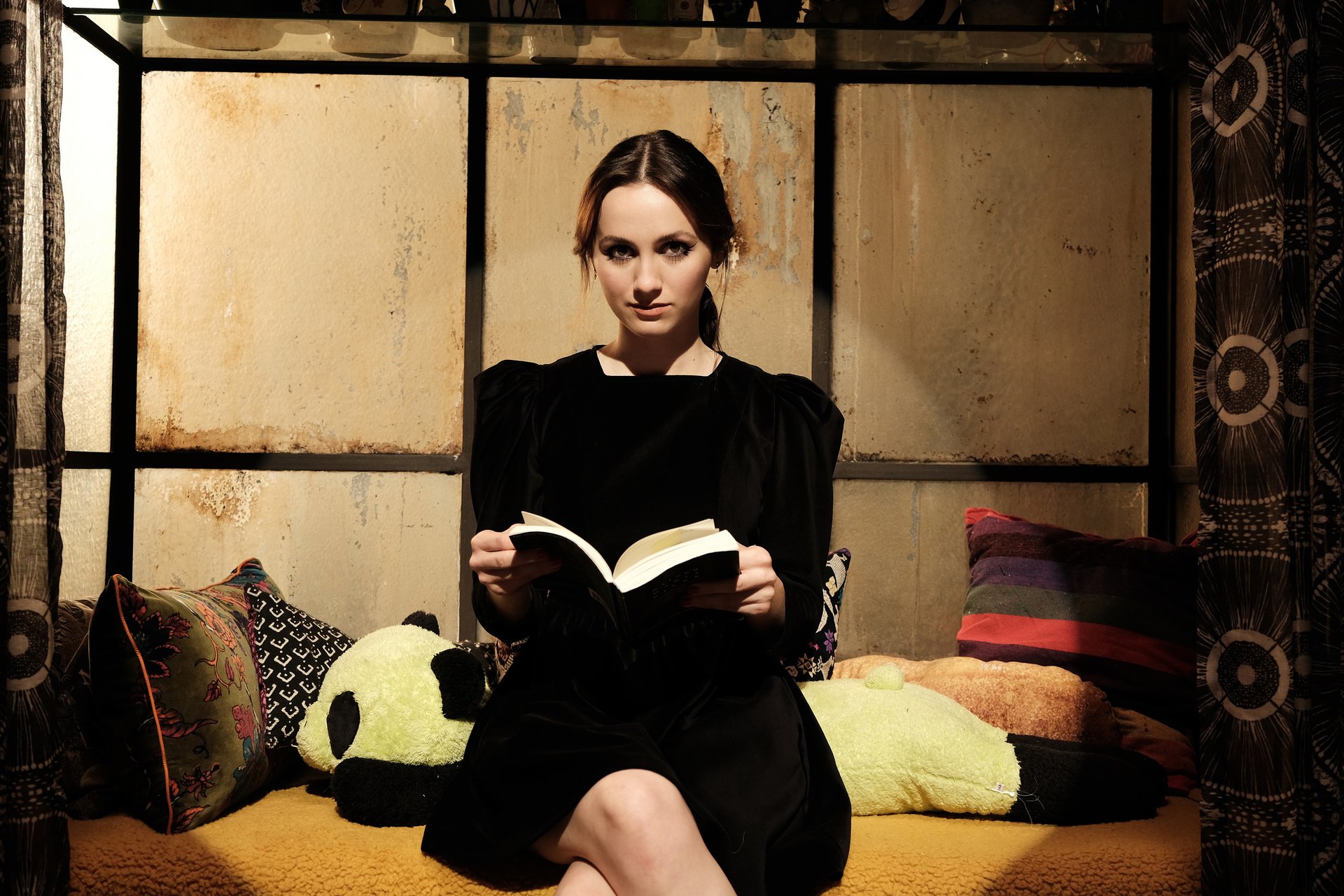 Maude Apatow wanted a Euphoria-Succession crossover
Though Euphoria is clearly a hit, fans (and even some cast members) sometimes consider ways that the show could be different. In an interview with New York Magazine, Maude was asked what other show she could see crossing over with Euphoria. Her response included another wildly popular HBO show. "If there was to be a crossover episode between Euphoria and another show, what should it be?" the interviewer asked Maude. "I don't know if this makes any sense but Succession?" the actor replied.
Brian Cox reenacted a popular bathroom scene from 'Euphoria' Season 2 Episode 3
It seems that Maude got her wish in a strangely meta way. Recently, Brian Cox appeared as a guest on Jimmy Kimmel Live! Cox, of course, portrays Logan Roy on Succession. However, the actor's resume boasts a ton of other projects as well. On the talk show, Cox showcased his comedic chops by reenacting a scene from Euphoria.
Fans of Euphoria will recall that in episode 3 of Season 2, Cassie has a meltdown in front of a mirror. Trying to impress Nate Jacobs, she goes to extreme lengths to look a certain way. However, her outfit veers into the land of costume and when her friends assume she's auditioning for a role in Oklahoma, she has a bit of an internal meltdown. Cox hilariously portrayed Cassie in the scene, putting his own spin and comedic timing on the performance.
Sydney Sweeney reacts to Cox parodying her portrayal of Cassie Howard
Naturally, fans of both shows found Cox's performance to be hilarious. "I love both of these shows and this is the best thing I've seen in forever," one fan commented on YouTube. Euphoria cast members seemed to appreciate the parody also. Sydney Sweeney, who plays Cassie on Euphoria, even reposted it on her Twitter page. Now, some of Sweeney's fans are hoping that she'll have the opportunity to act out one of Cox's Succession scenes in the future.
"Am I the only one that now wants to see @sydney_sweeney play scenes of Logan Roy from #Succession ?," one fan questioned on Twitter. "Ok but please let Sydney Sweeney do the 'life is a fight for a knife in the mud' monologue next," another person penned. Clearly, fans are having fun with this meta crossover. And while Maude may have not gotten her exact wish, it still seems like a bit of manifestation magic on the part of the Euphoria star.