Maurice Benard Says Nikolas is 'Such a Baby' After His Fight With Sonny on 'General Hospital'
Sonny Corinthos is one of the most controversial characters in General Hospital. Sonny suffered memory loss due to an accident that left him barely alive. He lived his life in a different town, believing himself to be someone else.
Sonny's memories slowly returned, and things aren't looking great for his enemies. The mob boss recently got into an altercation with Nikolas that resulted in the Sonny portrayer saying Nikolas is "such a baby."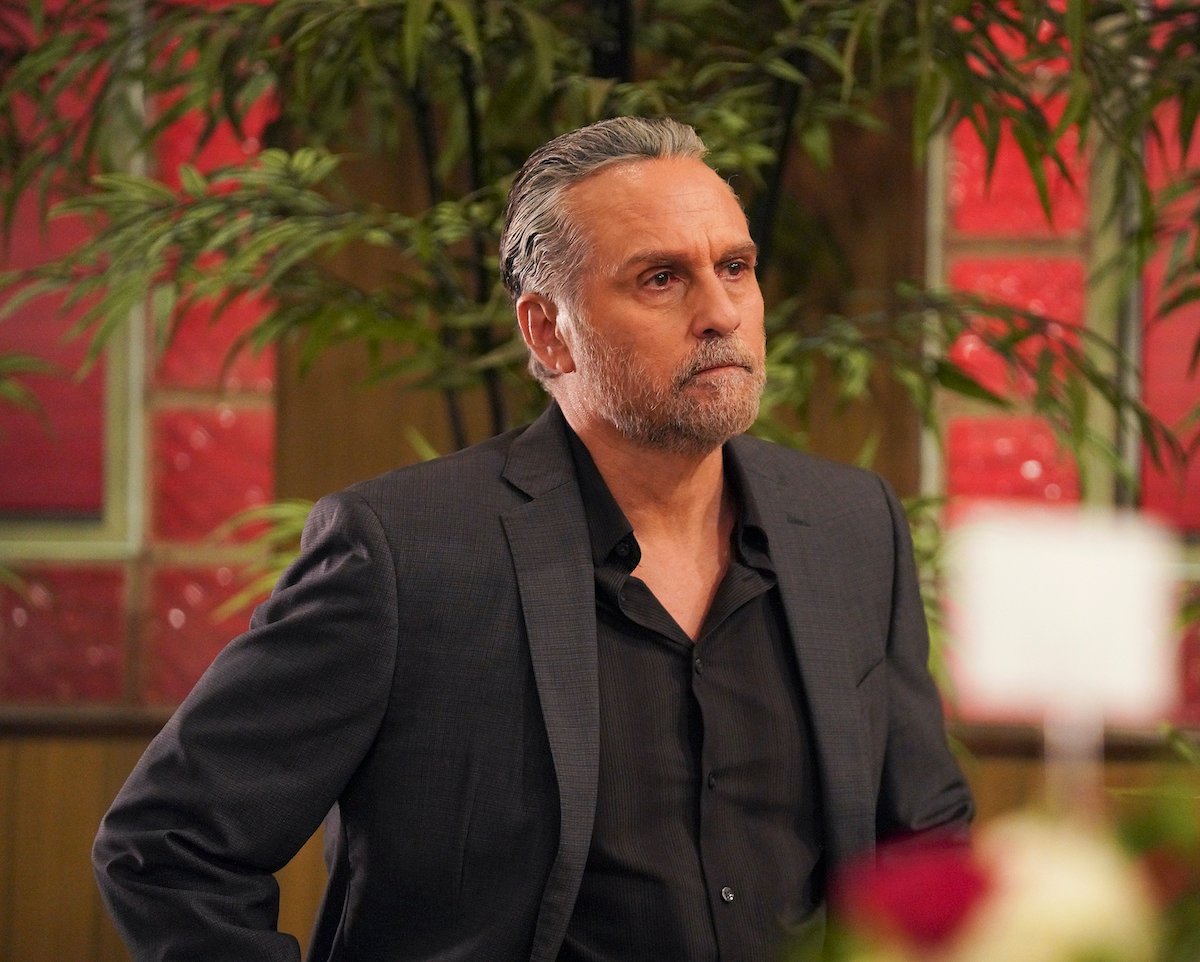 Sonny and Nikolas had a spat
Sonny has always had a soft spot for Nina, which might explain why he wasn't mad at her for what she did. Jason had his reservations about Sonny's misplaced anger, but the latter insisted it wasn't worth the energy.
Sonny heard about a plan that involved Nikolas trying to steal Avery Corinthos. The mob boss wasn't too happy about this piece of infuriation and is understandably angry. The only thing was that the plan wasn't real and was a setup, by Trina Robinson, Cameron Webber, and Joslyn Jacks to deceive Sonny.
Sonny just got his memories back and wants to reconnect with his family. However, his family seemingly moved on during the period they believed he was dead, with Nikolas taking up patriarchal duties of the family.
Sonny feels threatened by Nikolas's position in the family and is even more uneasy with this bogus tip. The teens who planted the information made it seem as though they overheard Nikolas speaking about his intentions on the phone which made Sonny march over to Wyndemere to stop Nikolas.
Nikolas doesn't appreciate the rude arrival and gets upset but tries to improve things. As he places his hands on Sonny's shoulder, the mob boss grabs him and angrily tells him to never "put your hand on my shoulder."
Maurice Bernard says Nikolas is such a baby
Maurice Bernard has been playing Sonny Corinthos for more than two decades. The role fits him as he has effortlessly played the mob boss, who is implied to be a mover and shaker. General Hospital recently tweeted a snippet of his character and Nikolas fighting with a caption from Sonny's lines. One fan tweeted at Bernard, the show, and Marcus Coloma, who plays Nikolas, saying, "The way that Nikolas screamed is sending me."
Bernard saw the tweet and replied to the fan, saying, "He [Nikolas] is such a baby." Fans were amused by the response, with some asking the actor's character to play it safe. However, some fans wondered why Sonny was acting tough, calling it "laughable." Another fan couldn't wrap their head around the fact that Laura, Nikolas's mother, stood by watching as a mobster almost broke her son's hand.
Who is Maurice Bernard?
Bernard's face is usually associated with Sonny on General Hospital, but his career began on All My Children, playing a troubled youth, Nico Kelly. He held on to the role for a while before leaving in 1989. Bernard joined General Hospital in 1993 to play Sonny.
According to the actor, the role was meant to be a supporting one, but the writers saw the potential he gave the character and they decided to leave him in. Outside of the popular soap, Bernard has appeared on Victoria Gotti: My Father's Daughter, Joy, and The Ghost and The Whale.
RELATED: 'General Hospital': Fans Still Can't Figure Out Sonny Corinthos's Biggest Secret