Maurice Benard is Best Known as Sonny on 'General Hospital,' But He Also Played This TV Legend
One of the most recognizable faces on General Hospital belongs to actor Maurice Benard. The Emmy-winning actor has been playing the dastardly Sonny Corinthos since 1993. However, before he became known as the capo of Port Charles, he was known for playing a television legend in a very popular made-for-TV movie.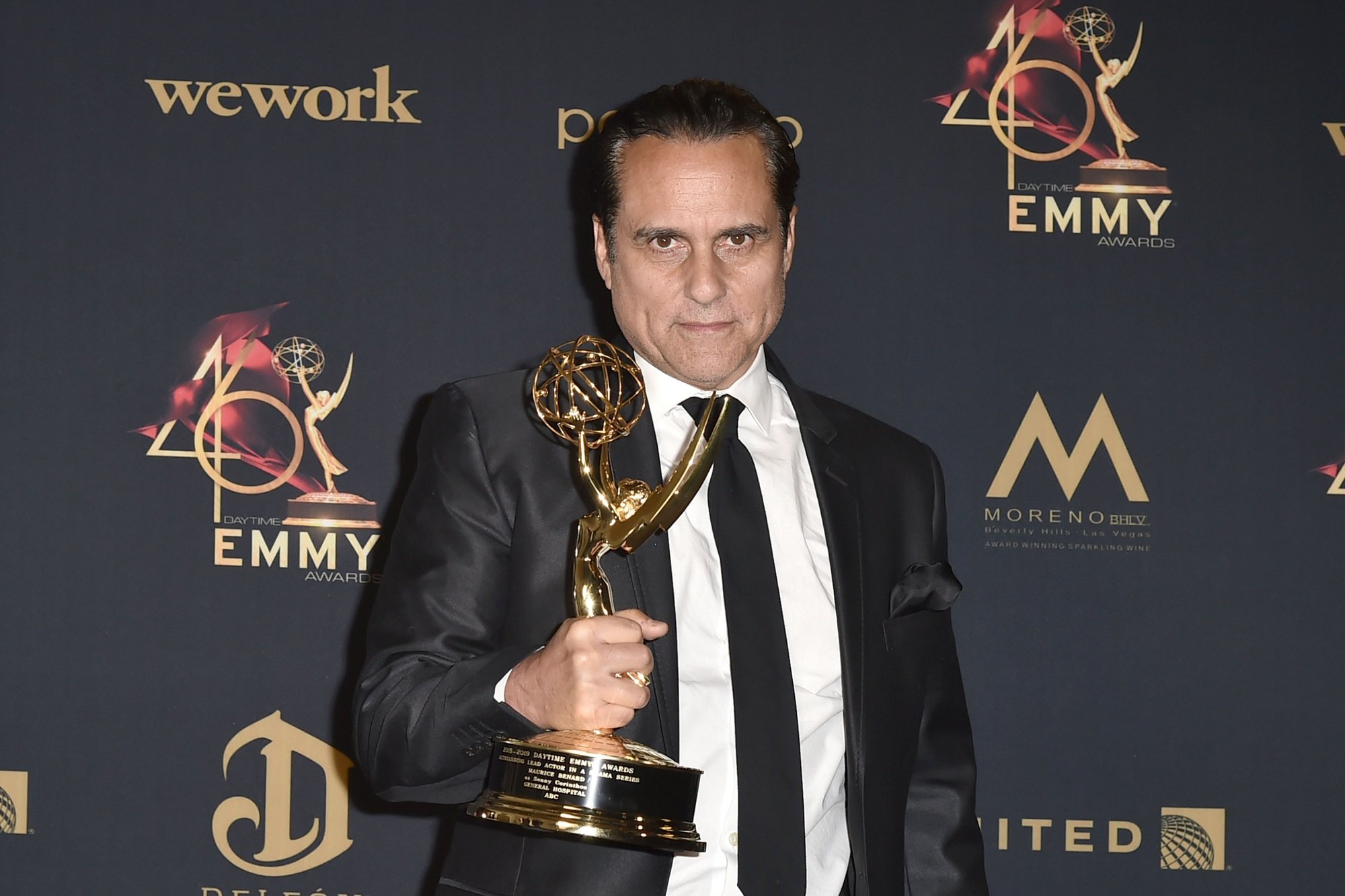 Maurice Benard of 'General Hospital' played Desi Arnaz
It's hard to picture Maurice Benard doing anything outside of General Hospital. But back in 1991, Benard starred alongside award-winning actor Frances Fisher in the made-for-TV movie, Lucy & Desi: Before the Laughter. Fisher played Lucille Ball, and Benard played Desi Arnaz. You can see a trailer for the made-for-TV movie below.
'Lucy & Desi: Before the Laughter' was panned by Lucille Ball and Desi Arnaz's daughter, Lucie Arnaz
While the General Hospital star was thrilled to be playing Desi Arnaz in the made-for-TV movie, Lucie Arnaz wasn't happy about it. The daughter of Lucille Ball and Desi Arnaz roundly panned the film. And as she told The Chicago Tribune back in 1991, she thought the film was a joke — and not in a good way.
"[It's] rag sheet version of my parents' life story," she said. "Someday someone will do an in-depth story on my parents. This isn't it."
But Larry Thompson, the producer of Lucy & Desi: Before the Laughter, challenged Lucie Arnaz's version of the events. He claimed that Lucie Arnaz saw the original draft of the film, and she had no objection to it. So, he couldn't understand why she was berating the film now.
"She read an earlier draft of the script. I hope she appreciates the final product," he said. "I happen to think the CBS movie is a loving tribute done with taste and style. After the show airs, I think the American public will continue to love Lucy and Ricky Riccardo, but they will also now love Lucille Ball and Desi Arnaz because they will know more about them."
For his part, Benard — who was only 27 at the time he was cast in the Desi Arnaz role — said he was in a unique position. The General Hospital star said that portraying Desi Arnaz as a "lovable philanderer" had its own set of challenges. "Desi was such a nice person," he said. "If you're a jerk and fooling around, nobody's going to want to be with you. Desi got away with it because he was so charming. You don't accept (his infidelities), but you kind of feel sorry for him."
Benard said he was 'humbled' by the experience
Despite the mixed experience, the General Hospital star said that the experience playing Arnaz was a positive one, overall. Benard told The Orlando Sentinel that he was humbled by the experience of playing such a beloved television legend.
"Frances (Fisher, Edge of Night and Unforgiven) and I worked so hard on the movie," he said. "But from the beginning, it was a mess. Lucy and Desi's daughter Lucie hated the concept. So did the public. They wanted to see the Lucy and Desi they knew from television, not the real couple. We were savaged by the critics, but the New York and L.A. papers liked it."
Benard also said that for a brief period after Lucy & Desi: Before the Laughter, agents were type-casting him in roles. Eventually, however, he got past that as well.