Mauricio Umansky Is Selling Paul Nassif's $32 Million Home That Faye Resnick Says Was '1 of My Favorite Projects'
The U.S. real estate market is hot. In fact, real estate TV shows' rise in recent years has hooked fans on luxury multimillion-dollar homes, especially those of high-profile celebrities. One fan favorite is Million Dollar Listing Los Angeles, featuring Mauricio Umansky and his team at his brokerage, The Agency.
But one recent $32 million listing has everyone swooning. And the reveal of this home, owned by Dr. Paul Nassif, is a Real Housewives of Beverly Hills and Botched crossover moment we didn't know we needed. 
Mauricio Umansky just listed Paul Nassif's home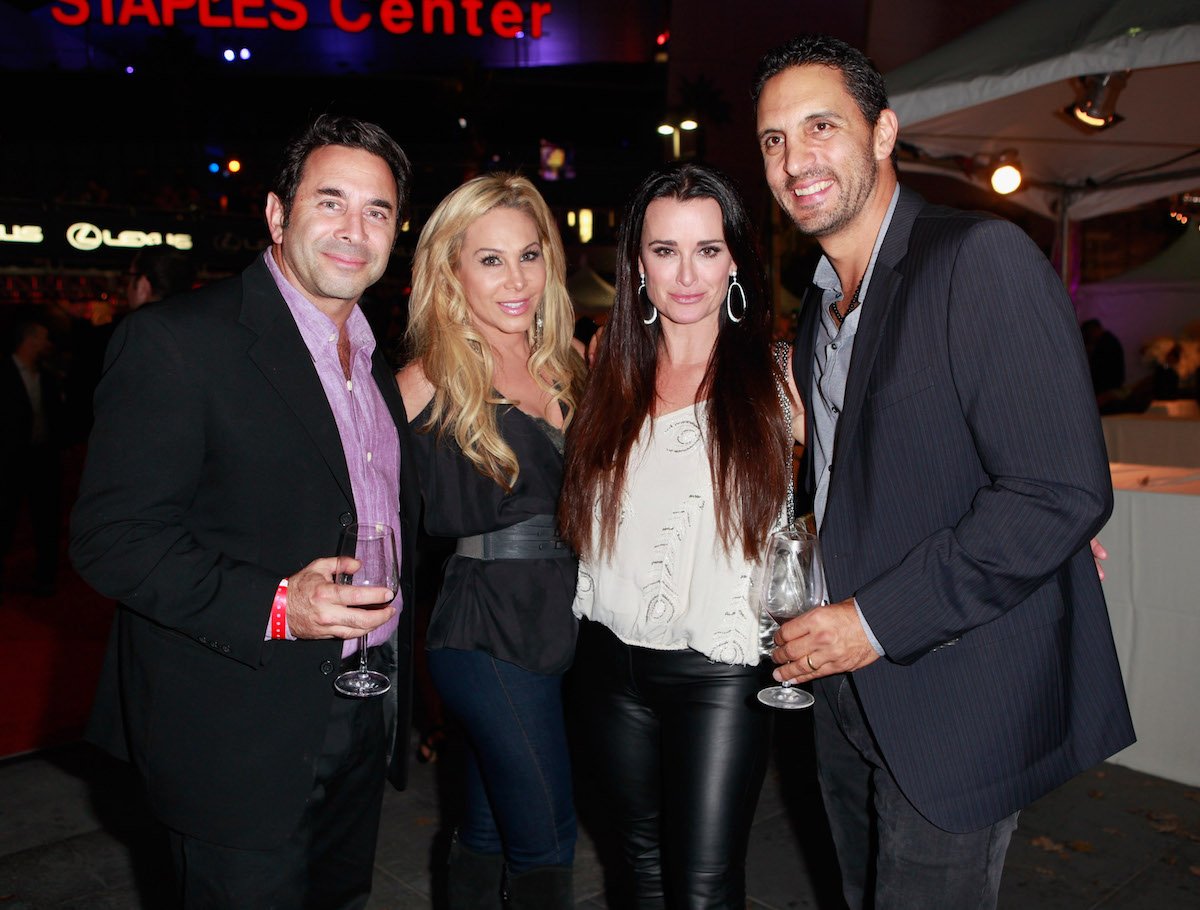 Umansky recently posted on his Instagram about listing the home of his "dear friend @drpaulnassif." He was mentioning Paul Nassif, the star of the popular series Botched. The show features Nassif and his partner helping fix plastic surgeries gone wrong.
Although his work as a plastic surgeon is impressive, what he has done with his home is even more impressive. The breathtaking Bel Air property is a showstopper with numerous amenities. 
The estate sits on 1.3 acres on an ultra-private, tree-lined hillside for sweeping city-to-ocean views. And the home boasts seven bedrooms and 14 bathrooms. It can also accommodate all kinds of indoor and outdoor entertainment needs. Find a central courtyard with a skylight, two infinity pools surrounded by multiple terraces, and three custom bars.
Plus, there's a long list of top-of-the-line indoor amenities, including a home theater, gym, steam/sauna, wine room, and dual offices. The homes' glass walls capture some of the city's best sunrise and sunset views. The property provides exquisite detail and privacy while located only minutes from the city's best shopping and dining spots, Realtor.com shows. This amazing home is listed for $32 million. 
The home is one of Faye Resnick's favorite design projects
The estate has drawn considerable attention since it came on the market this past March. It's a Bowery Design Group creation with interior design by Faye Resnick. She's a well-established interior designer doing jobs for high-profile clients and Hollywood stars. Resnick — a friend of RHOBH cast member and Umansky's wife, Kyle Richards — has appeared on the reality show many times. One of the most notable moments was when Resnick got into an argument with Camille Grammer and Alison Dubois. Cast members dubbed it "the dinner party from hell," E! reported. Resnick has also appeared on Keeping Up With the Kardashians. 
Though she has completed numerous design projects throughout her career, she commented on Umansky's Instagram post that Nassif's was one of her favorites. The warm and modern interior offers unique elements that fit perfectly with the home's location and stunning views. 
How Mauricio Umansky's and Paul Nassif's businesses are doing
With Umansky and Nassif featured on respective TV shows, many viewers often wonder about how their businesses are doing and how successful the stars really are. Umansky owns the well-known California real estate brokerage The Agency. He and his crew appear on the popular show Million Dollar Listing Los Angeles. Since the show's fans only get a preview of all the deals, you have to dig deeper to find out why Umansky's The Agency is more successful than other LA brokerages representing A-list clients. Celebrity Net Worth estimates Mauricio Umansky's net worth is $100 million. 
A skilled plastic surgeon in Beverly Hills and TV personality, Dr. Paul Nassif is very successful. He specializes in rhinoplasty and is best known for appearing on the E! series Botched. Though he isn't as financially successful as the real estate guru, Celebrity Net Worth estimates Nassif's net worth is $16 million.