'Max Winslow and the House of Secrets': Sydne Mikelle Tells Us About Her Latest Role
Sydne Mikelle, star of Max Winslow and the House of Secrets, chatted with Showbiz Cheat Sheet about her latest project. Here's a peek inside our conversation.
Showbiz Cheat Sheet: For those who aren't familiar, could you tell our audience what Max Winslow and the House of Secrets is about?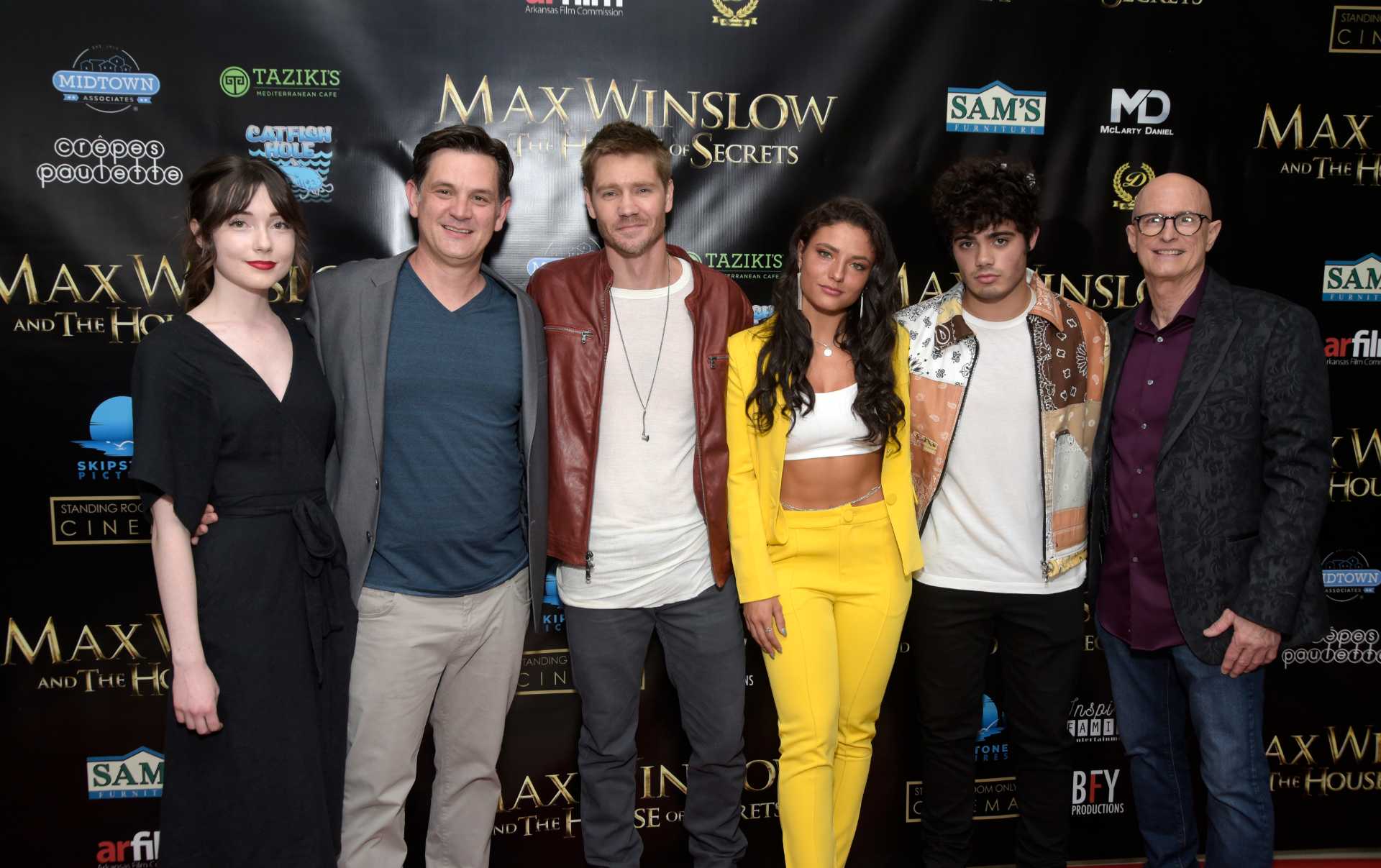 Sydne Mikelle: Max Winslow and the House of Secrets is about a group of five teenagers who are selected to stay overnight in a technologically advanced home. There they will compete in a series of games for the opportunity to win that home, but as the games progress it becomes less and less of what they expected.
CS: What attracted you to the script for 'Max Winslow and the House of Secrets'?
SM: I was attracted to the Max Winslow script because it explored a lot of different issues that I think not only teenagers but also adults deal with. Even though every character has a very specific sense of self and particular set of interests, they're all incredibly relatable. It was super easy to find parts of myself that really felt for all of the characters, and I was excited for the chance to help an audience feel the same.
CS: What was your life like before acting? Could you tell our audience a little about your time as a competitive figure skater?
SM: When I was in middle school I was a competitive figure skater, and spent every morning training starting at about 4:30. I had "off campus P.E.," so I would show up a period late to school after training, which was so much fun.
As much as I would like to refer to it as an actual career, it really felt more like doing something I love very intensely every day. When I had to stop skating I had no idea what I was going to do. Then I realized I loved the performing part of it a lot so I started taking acting classes, and I totally fell in love with acting. I moved to Los Angeles the day after I turned 18.
CS: What advice would you give to someone who is trying to break into the acting business?
SM: Just remember that rejection isn't personal, it's not easy to get your foot in the door, and that the way you do will undoubtedly be different than everyone else. Try your best not to compare yourself to others. Take a lot of classes, work really hard, and try to stay as focused and positive as you can. It's not easy "breaking in" to the business, but if you really want it, it's super worth it.
CS: Do you have any upcoming projects you'd like to mention?
SM: At the moment, there's nothing I can really mention. Unfortunately, COVID-19 and the lockdown has really affected the flow of things. My fingers are crossed that progress is made soon, and that I'll have some projects to share. Until then, I really hope everyone enjoys Max Winslow and the House of Secrets!
Follow Sheiresa Ngo on Twitter.