Maya Hawke's Ability to Talk Like 'Phoebe Buffay on Adderall' Inspired Her 'Stranger Things' Character
Stranger Things fans know and love Maya Hawke as Robin Buckley, the rambling Hawkins High School teen who has a "Platonic with a capital 'P'" friendship with Steve Harrington (Joe Keery). In reality, Hawke has a lot in common with her character. Find out how the Duffer Brothers infused Hawke's personality into the role of Robin in Stranger Things.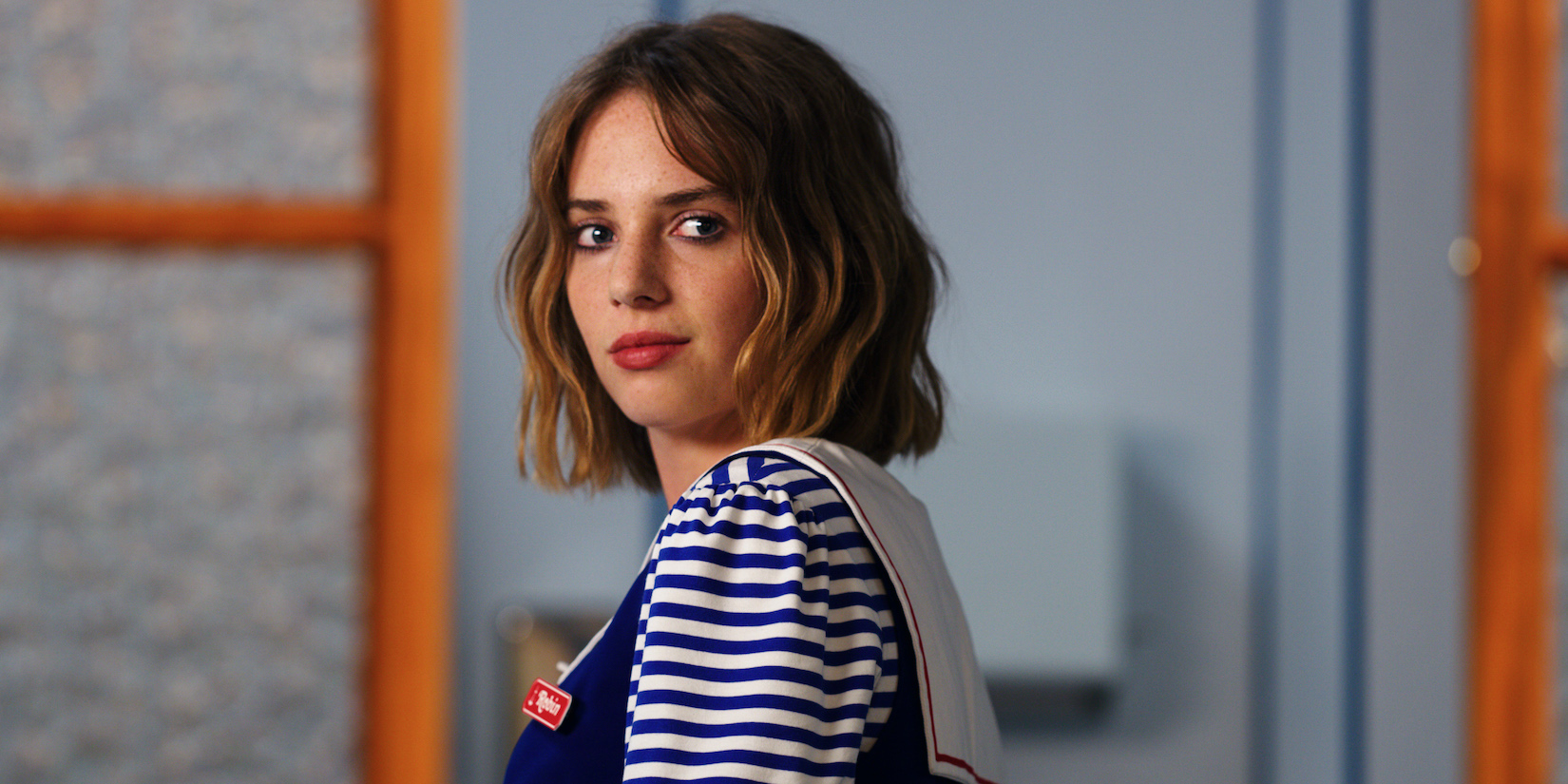 Robin Buckley is a rambler in 'Stranger Things 4' Volume 1
Throughout Stranger Things 4 Volume 1, Robin Buckley goes on rambling tangents. She mentions her penchant for rambling when she's working with Steve at Family Video. Robin talks about having a crush on her classmate, Vickie, but ends up rambling every thought that comes to her mind. 
"I'm having this problem where it's like I should stop talking," she says, continuing:
"I have said everything I need to say but then I guess I get nervous and the words, they just keep spilling out and it's like my brain is moving faster than my mouth, or rather my mouth is moving faster than my brain and it's like I'm digging this hole for myself and I wanna stop digging. I'm trying to stop digging, but I can't, and I'm doing it right now, aren't I?"

Robin Buckley, 'Stranger Things'
When Robin's rambles aren't bothering Nancy (Natalia Dyer), they prove quite useful in Stranger Things 4. Robin is the one who suggests searching the Family Video rental database to get a location for Eddie Munson (Joseph Quinn). She also suggests looking at Hawkin's alternative newspaper The Weekly Watcher when she and Nancy go to the library. That's where they find the lead on Victor Creel (Robert Englund). 
Moreover, Robin is also the one who figures out the connection between music and surviving Vecna's Curse. During their visit to see Creel in the psychiatric hospital, Robin says: "So maybe that's the key, a lifeline." 
Maya Hawke compares herself to 'Phoebe Buffay on adderall'
Speaking on The Tonight Show Starring Jimmy Fallon, Hawke mentioned how talented the Duffer Brothers are in their writing. She also revealed how they incorporated some of her personality into the character of Robin Buckley. 
"I don't know if you've noticed that I'm talking like Phoebe Buffay on Adderall," she said. "I do this really fast-talking thing." At the top of her interview, Hawke admitted she was nervous for the interview and called her mom, Uma Thurman, for advice.
According to Hawke, the Duffers took notice of her penchant for "fast-talking" when she's nervous and worked it into Stranger Things. "They noticed that I do that because I was nervous on set and then they wrote me so much dialogue this season. … I have these giant, page-long monologues."
Despite giving her a lot of lines, the Duffers knew Hawke could deliver them in a matter of seconds. And we love her for it. 
The end of 'Stranger Things 4' Volume 2 is a mystery to Maya Hawke
The Duffer Brothers leave no stone unturned when it comes to perfecting episodes of Stranger Things. Naturally, it's easy for some of the details to slip through the cracks in the actors' minds. As Hawke explained to Fallon: "I know that I know what happens. But I don't remember exactly."
She admitted she hasn't seen the final two episodes yet, but is excited to "see how it all wraps up." Stream Stranger Things 4 Volume 2 on Netflix on July 1. 
RELATED: 'Stranger Things 4' Deaths: 3 Characters We Predict Won't Make it Out Alive