'Mayans M.C.' Season 4: Angel Struggles to Move on With Nails
Angel Reyes and Nails are expecting a child together in 'Mayans MC' Season 4, but some fans think Angel doesn't really love Nails.
Mayans MC returned with an explosive season 4 premiere. At first, it didn't seem like any of the Santo Padre charter would make it out alive, but luckily that wasn't the case. Episode 2 jumped to four months later, and Nails' is visibly pregnant with her and Angel's child. Although Angel insists that things are good, there are signs that he is struggling to move on from Adelita and their baby, who he believes is dead.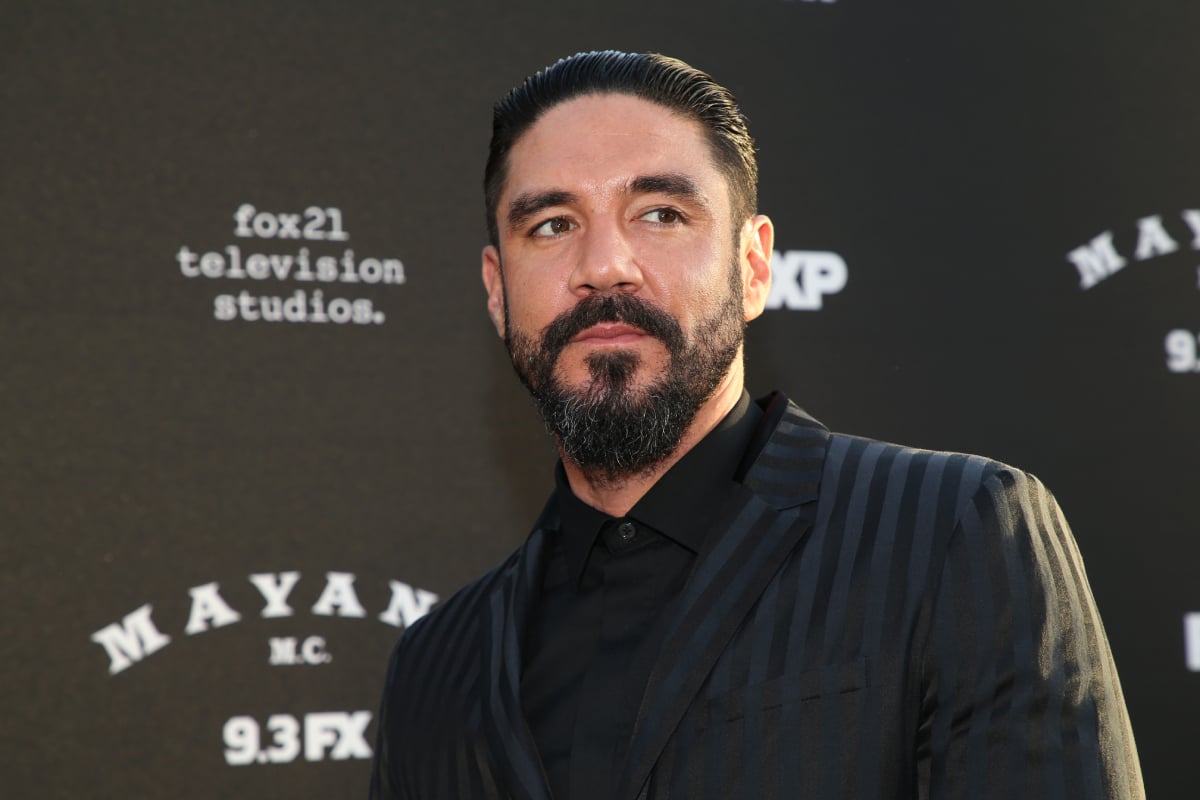 Angel and Adelita had a baby before he was with Nails
In Mayans MC Season 4, Angel Reyes is dealing with some complicated emotions and this might be just the beginning. Angel was previously romantically involved with Adelita and she ended up pregnant with his son. Adelita gave birth while being held captive by Lincoln Potter. Although she was rescued by Los Olvidados, she has no idea of the status of her baby. Potter assures her that her son is alive, but there isn't any proof that this is true.
Meanwhile, Angel begins sleeping with Nails. She gushes over Angel, who really doesn't take her seriously until he learns that she is pregnant with his child. While speaking with Popculture, Justina Adorno commented on reading for her character during the audition process. She stated, "I felt like she was down to earth. I felt like she was the most relatable overall. Like, no matter who you are, everyone knows what it feels like to be treated not the best."
Angel prepares for fatherhood in 'Mayans MC' Season 4
While Angel is determined to be a good father to his baby with Nails, he's clearly struggling to let go of the past in Mayans MC Season 4. On several occasions, he is shown looking at the picture of his and Adelita's baby, who he believes to be dead. EZ seems to sense that Angel is struggling (though he denies it). He advises his brother to put the past behind him. Angel then deletes the picture of his son.
"The last thing he had heard about his baby with Adelita is that he wasn't alive," Clayton Cardenas told Deadline. "So he's moving into this new season with the belief he and Nails are going to have this baby and hopefully this new life he never had. That's always been the thing with Angel, being the father he never had in his life and possibly being a positive influence on someone. I think it's an opportunity to find a life outside of the club."
Some fans doubt that Angel really loves Nails
While Angel is dedicated to fatherhood, that doesn't necessarily mean he truly loves Nails. In one scene in Mayans MC Season 4, Nails tries to get Angel to sit down and have breakfast with her, but he eats quickly and rushes out the door. "Whew. The Angel and Nails story makes me cringe: HE DOES NOT LOVE THAT GIRL EVEN A LITTLE BIT and watching him fake it is exhausting, truly," one Reddit user wrote.
If Adelita manages to find her baby and returns, it could make things extremely complicated for this trio. "It's very evident that this situation is an unrequited love situation. Angel is only with her because of the baby," a Reddit user said of Nails. "I feel like either Nails will be very heartbroken after Adelita and Angel reunite with their son, and then leave Santo Padre, OR she will be killed after giving birth, and Hank's gonna be distraught, which will make him go after Angel."
New episodes of Mayans MC Season 4 air Tuesday nights at 10 p.m. EST on FX.