'Mayans MC': 4 Easter Eggs 'Sons of Anarchy' Fans Will Love
'Sons of Anarchy' fans love to see references to the show in 'Mayans MC,' and these 4 easter eggs are sure to delight fans of the original series.
The Sons of Anarchy spinoff Mayans MC returns to FX with new episodes soon. Season 4 will premiere on April 19 and will also be available for streaming on Hulu. Things will continue to spiral out of control for EZ Reyes and the trailer for the new season teases a huge battle. Throughout the first three seasons, Mayans MC has sprinkled references to its parent series, Sons of Anarchy. These are some of the best easter eggs that fans of the original show will love.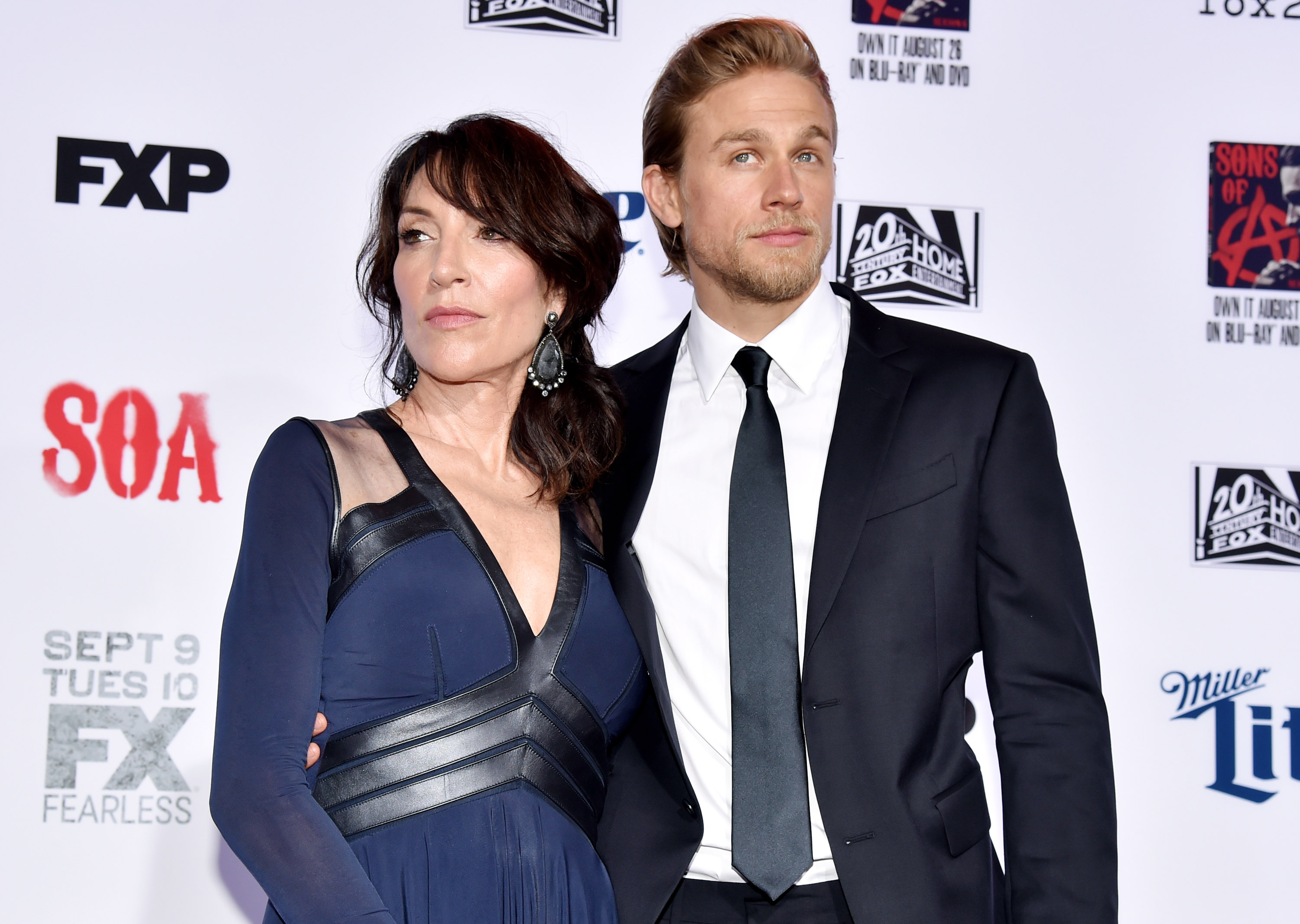 'Mayans MC' premiered with a familiar 'Sons of Anarchy' face
The very first episode of Mayans MC featured a very familiar character for Sons of Anarchy fans. The episode flashes back to what happened between EZ Reyes and his ex-girlfriend Emily. Years ago, EZ went to prison for killing a cop. He decided it would be better if he broke things off with Emily, but she dropped a bombshell while visiting him in prison: she was pregnant with his child.
EZ screams as Emily storms off and fans caught a glimpse of none other than Gemma Teller in the prison waiting room. Decider estimates that based on the timeline, Gemma was likely visiting either her husband Clay Morrow or her son Jax Teller. Gemma mutters a characteristic, "A**holes," about EZ and Emily.
A phone number reveals a secret easter egg
Game Spot pointed out an interesting secret that some Mayans MC fans may have missed. The episode "Búho/Muwan" shows a card with a phone number on it. If fans had called that number right after the episode aired, they would hear the voice of Gemma Teller saying: "Hi, you've reached the Teller-Morrow Garage. Nobody's here to take your call–because we're all f***ing dead."
Les Packer pays tribute to Jax Teller in 'Mayans MC'
In the premiere episode of Mayans MC, the Mayans get help from the San Bernardino chapter of SAMCRO and fans were reacquainted with president Les Packer. Packer appeared briefly in seasons 6 and 7 of Sons of Anarchy. He helped Jax with club policies, eventually agreeing to Jax's request to change the unwritten bylaw about no Black members in the Club.
The Mayans called on SAMDINO and Packer for help in the season premiere. One fan noticed that Packer sports a Kutt with the scythe M-16s worn by Jax Teller in Sons of Anarchy. Packer actor Robert Patrick confirmed on Twitter that this was an intentional costume change. The actor wrote, "I requested it with wardrobe. I was inspired to do it in tribute to Jax. I ran into Charlie [Hunnam] at Whole Foods after we had shot it and told him about it."
Crows represent the Sons of Anarchy
In the opening seconds of Mayans MC, EZ runs over a dead crow while on his bike. Game Spot points out that this is a bit of a full-circle moment from Sons of Anarchy. Crows were often used to symbolically represent the Sons of Anarchy. In particular, the first and last scenes show crows pecking at the ground. The dead crow could be a call back to Jax's death in the final episode.
Mayans MC season 4 premieres April 19 on FX.