'Mayans MC': Clayton Cardenas Says Angel Is Hopeful For a 'New Life' 'Outside of the Club' in Season 4
Season 4 of 'Mayans MC' will find EZ (JD Pardo) completely immersed in the club, while Angel is hopeful to find a life that he never had.
Mayans MC season 4 will start off "with a bang," according to co-creator Elgin James. The Mayans are going to war with SAMCRO from Sons of Anarchy after the murder of their Road Captain Montez (Jacob Vargas). Whose death was an indirect result of a Mayan's actions in season 3.
James says this upcoming season could be the right time for a change in club leadership. And he recently hinted that EZ and Angel Reyes (JD Pardo and Clayton Cardenas) could be possible leaders in the making. But Cardenas believes that Angel and EZ's future could look a lot different.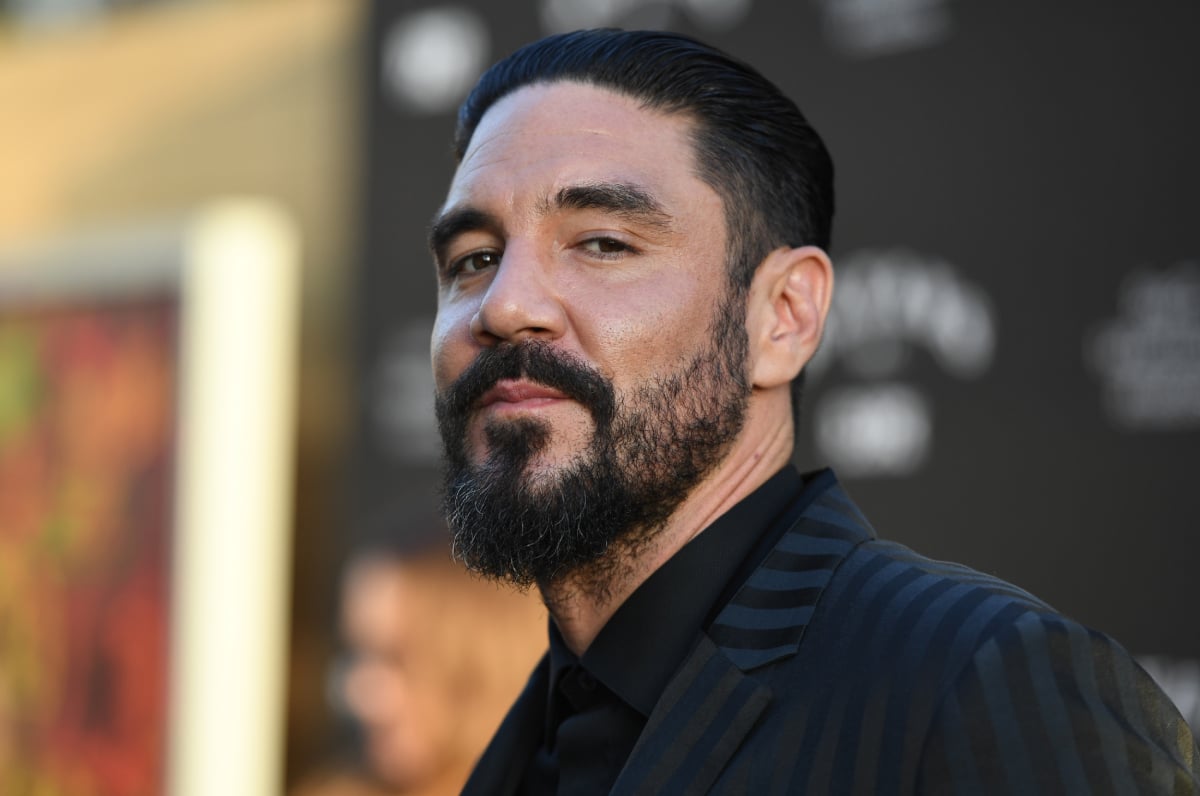 'There's no stopping' a battle with SAMCRO in 'Mayans MC' season 4
The clash that fans have been waiting for is finally happening in the new season of Mayans MC. The titular club is going to war with SAMCRO from Sons of Anarchy, and James promised this conflict would last a while.
"We start [the season] off with a bang; we come out swinging. There's more action in the first episode than there was in the three earlier seasons," James revealed during the show's TCA panel, per Deadline.
"We will take our time and be patient because we also have to reset ourselves emotionally. But once it starts rolling again, there's no stopping it. [The war] is definitely going to take a season, and it may take the rest of these characters a lifetime."
Clayton Cardenas teases Angel and EZ's possible future with the club
James explained that in season 3, Bishop (Michael Irby) let his anger, grief, and trauma dictate what happened to the club. And maybe, now is the time for new leadership.
"We'll see if there's anyone that can fill that role, including, maybe, someone from this panel. You never know," James said, referring to fellow panelists Cardenas and Pardo.
But according to Cardenas, his character is ready for a new life away from the Mayans and EZ. Instead of becoming a leader, this upcoming season could be when Angel gets out.
Cardenas said that Angel has always wanted to be the father he never had in his life. And with the belief that he and Nails are going to have a baby, this could be his chance to be a positive influence on someone.
Could Angel and EZ go their separate ways in 'Mayans MC' season 4?
"[Angel's] moving into this new season with the belief he and Nails are going to have this baby and hopefully this new life he never had," Cardenas explained. "…I think it's an opportunity to find a life outside of the club."
The actor noted that Angel is watching his brother "get fully immersed in the club and how the consequences of his actions have torn his life apart."
Cardenas believes that as his character watches EZ, he's starting to think "This is not for me anymore. If my brother is going to make the decision to stay in this life, I have to make a decision for myself to get out.'"
Mayans MC season 4 premieres on FX with a special two-hour event featuring back-to-back episodes on April 19. All new episodes will be available the next day on Hulu.