'Mayans MC' Creator Weighed in on Whether Jax Teller Met Angel Reyes
Kurt Sutter once discussed whether Angel Reyes could have met Jax Teller prior to 'Mayans MC,' and gave another interesting piece of information.
Mayans MC premiered four years after the end of Sons of Anarchy, and the tragic end of Jax Teller. However, Jax's influence can be felt throughout the show. The timelines between the two shows can feel a little unclear, but it's obvious that some of the Mayans knew and still remember Jax. EZ Reyes' older brother Angel was a member of the Club long before EZ, so did he ever cross paths with Jax?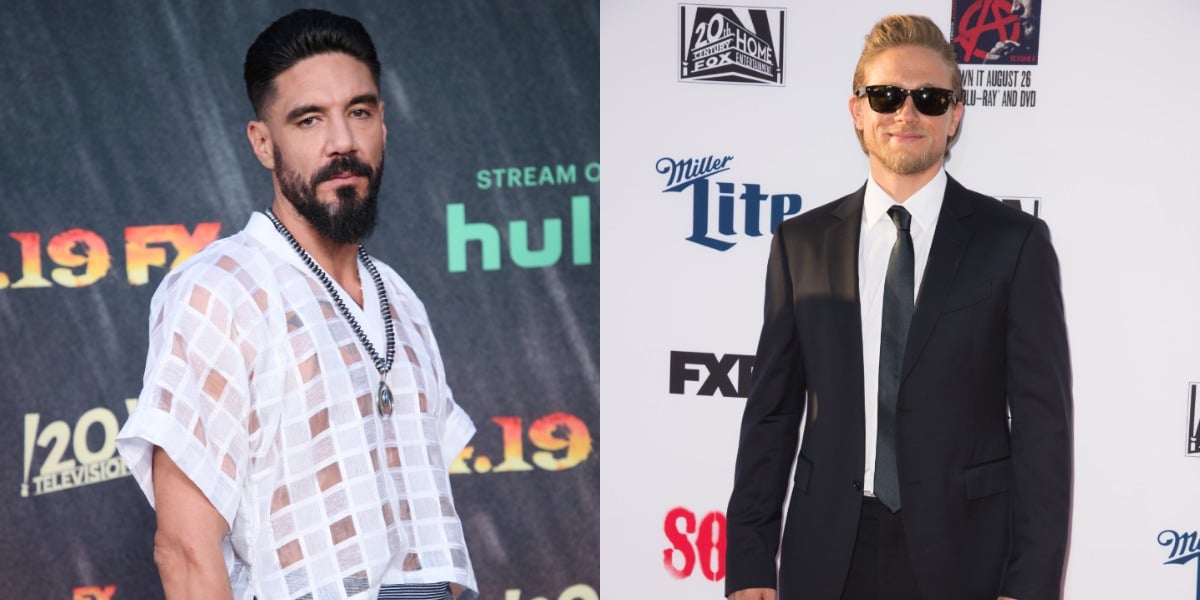 'Mayans MC' and 'Sons of Anarchy' timeline
During a panel at the ATX Television Festival in 2018, Mayans MC co-creator Kurt Sutter stated that the show is in a "post-Jax Teller world," IndieWire writes. "If we're playing real-time, it's about three years ago [meaning the year 2015]. We talk a little bit about the ramifications of that final day of Jax. […] It changed Northern California and trickled down."
At the beginning of Mayans MC, EZ Reyes is just a prospect, which means he hasn't been involved with the group for long. His older brother Angel, however, is the secretary of the Santo Padre charter. Although the series doesn't reveal exactly how long Angel has been with the Mayans, it's likely been at least a few years. This has led some fans to wonder if Angel knew Jax when he was president of the Sons of Anarchy.
Did Angel Reyes from 'Mayans MC' know Jax Teller?
In 2020 a fan asked on Twitter, "Was Angel part of the Mayans MC when Jax led the SOA? I'm guess the timeline allows for them to have known each other." According to Popculture, Kurt Sutter responded, "We played the idea that all the Mayans knew Jax. His bond with Alvarez in the later years of SOA was held in deep respect. I'm sure there were opportunities for Angel and Jax to cross paths."
In the second part of this tweet, Sutter mentioned something even more interesting. Mayans MC reveals that EZ Reyes served eight years in prison for killing a cop. He is out of prison by the start of the spinoff series, but the series flashes back to his girlfriend visiting him. As she leaves Stockton Penitentiary, fans glimpsed none other than Gemma Teller.
EZ may have been in prison at the same time as the Sons of Anarchy
Between season 4 and seasons 5 of Sons of Anarchy, Jax and five other club members serve 14 months in Stockton State Prison for federal weapons charges. This could have coincided with EZ's time in prison, which might explain who Gemma was visiting in the Mayans MC flashback.
Kurt Sutter wrote on Twitter, "When we brought Chibs into Season 2 of Mayans MC, we saw he had a relationship with Bishop and Taza. And I think the timing might sync up that when EZ was in Stockton, the Sons were serving their time." With this in mind, not only is it possible that Angel knew Jax, but EZ may have even run into him in prison.
Mayans MC season 4 premieres April 19 on FX.