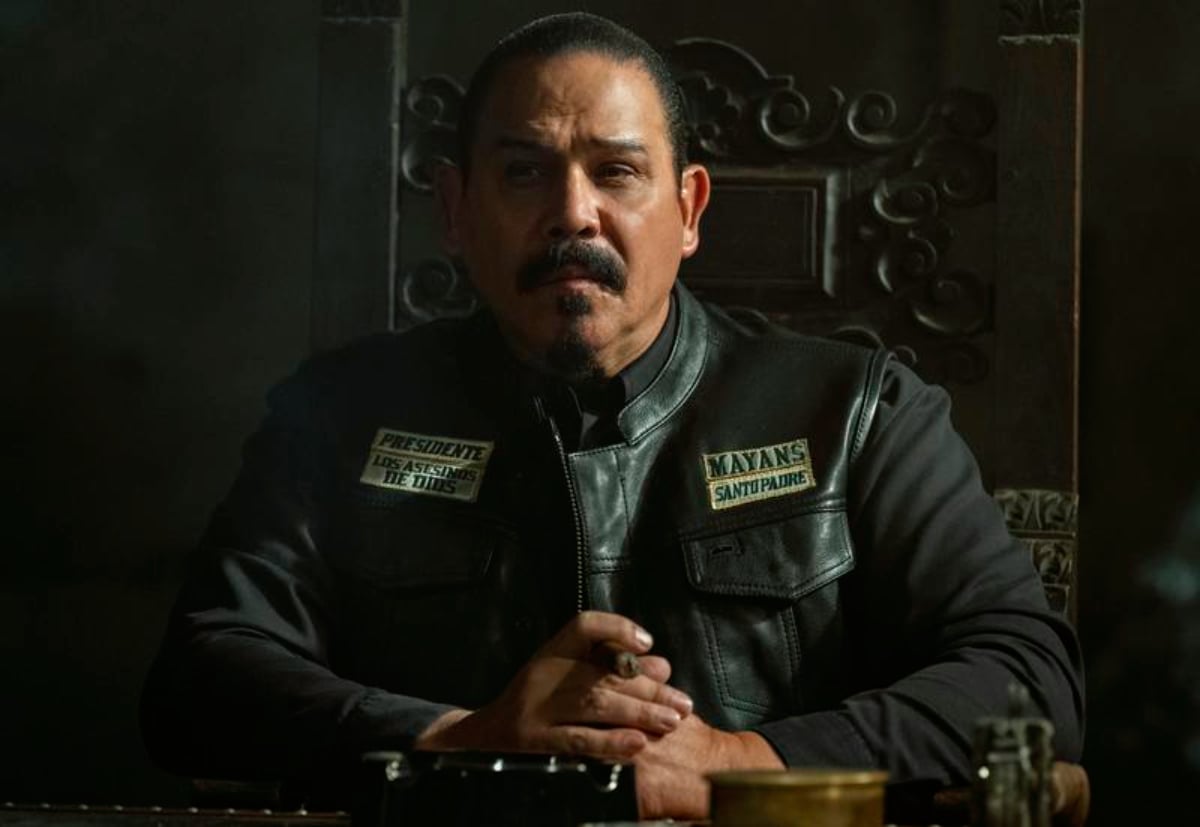 'Mayans MC': Emilio Rivera Broke Down During His Last Scene With Richard Cabral
Coco met his end in 'Mayans MC' Season 4, and Emilio Rivera filmed his last scene with Richard Cabral.
Mayans MC Season 4 ended Richard Cabral's time on the series. The actor's character Coco met his unfortunate end in episode 5. Marcus Alvarez sent Coco to Oakland to try to bridge the gap between the Mayans charters. This ended up being the last time the pair ever spoke. Emilio Rivera found himself getting emotional during his last scene with Richard Cabral.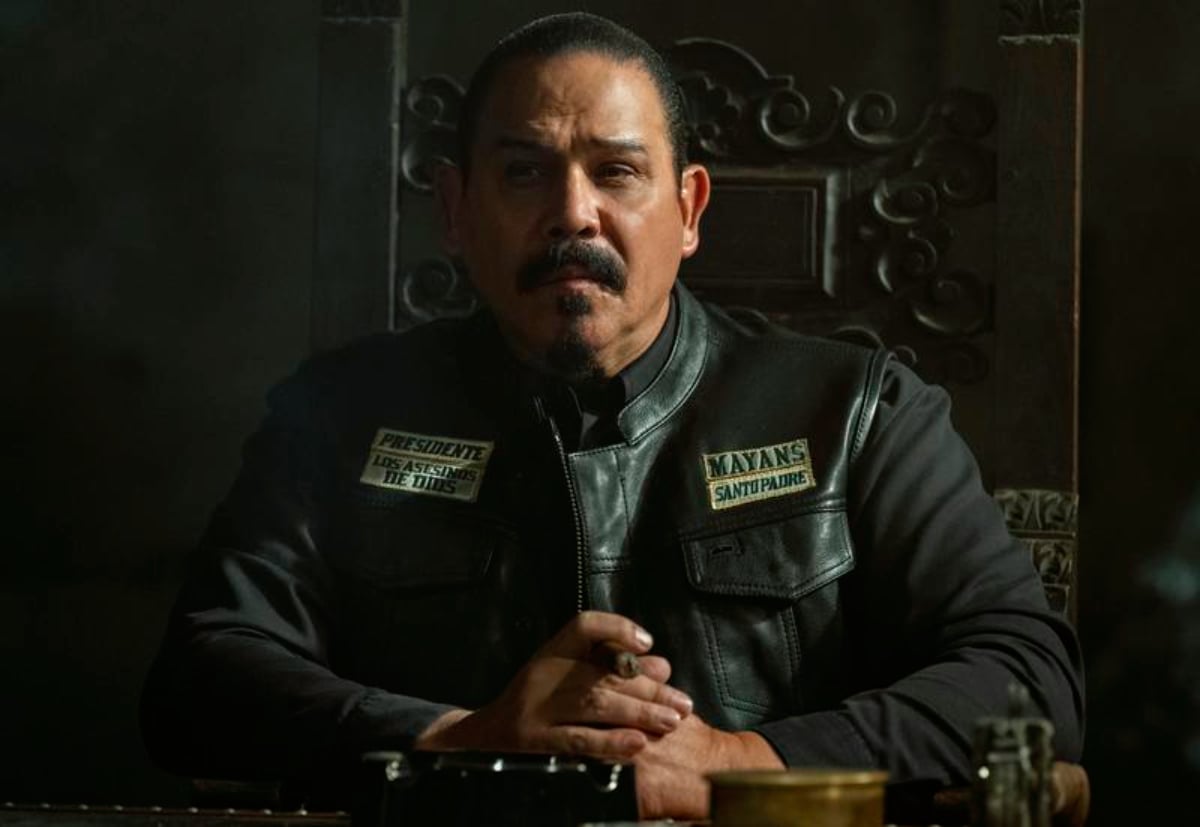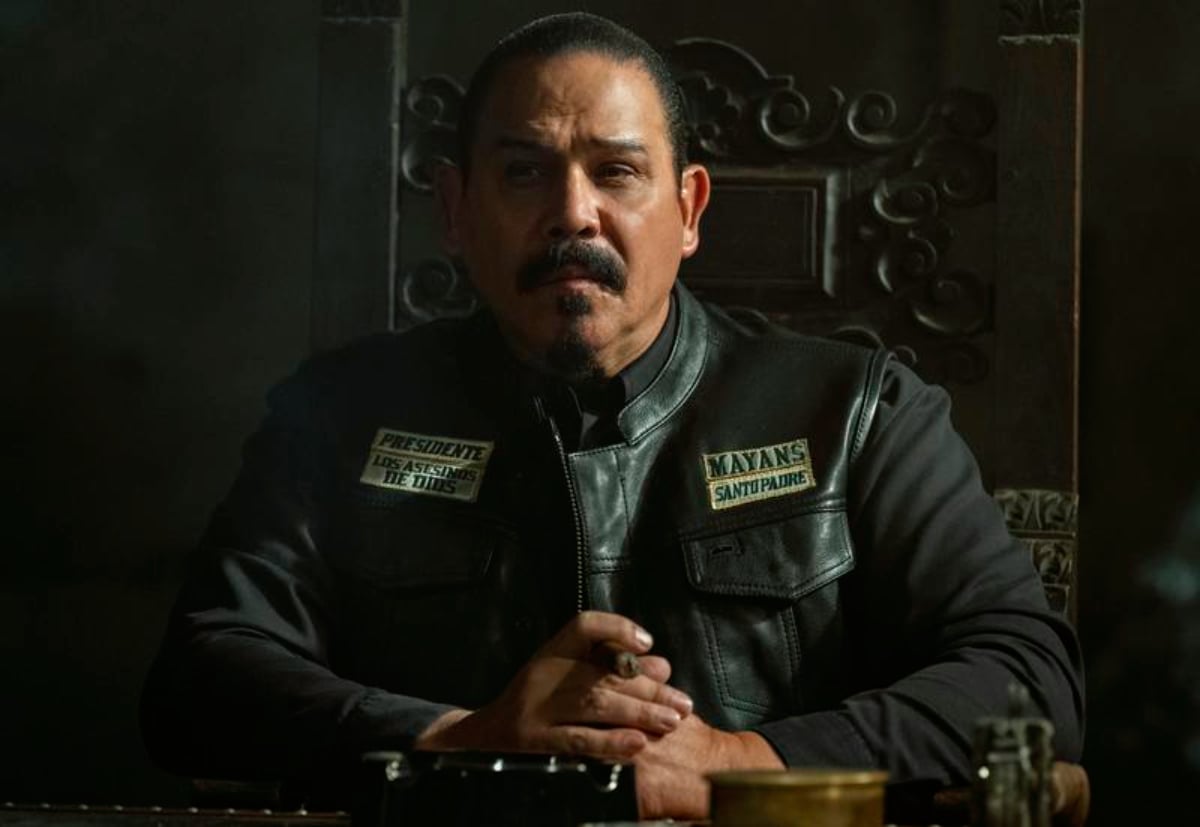 Coco met his end in 'Mayans MC' Season 4
In Mayans MC Season 4, Coco is finally getting his life back together after it was nearly overcome by his drug addiction. He has been putting in the work to get right with the Club, and Alvarez takes notice. In episode 4, Alvarez sends Coco to Oakland to help restore Santo Padre's relationship with the other charters.
Sadly, this would be the last time Coco and Alvarez ever spoke. When the Sons of Anarchy learned of the Mayans involvement in Montez's death, they orchestrated a hit on Oakland. Coco was caught in the crossfire. He died moments after ending a phone call with his girlfriend Hope.
Emilio Rivera was emotional while filming his final 'Mayans MC' scene with Richard Cabral
Although Alvarez didn't know this moment would be the last time he would speak to Coco, Emilio Rivera was aware that it was his last scene with Richard Cabral. "When I sent Coco off, I knew that was our last day together, so I broke. When we were doing that scene, I broke, and he broke. I just got up and walked away, and we had to start over again. Richard Cabral was a friend of mine before Mayans, so it was actually me telling him goodbye for good. It was a tough scene for me," Rivera told Collider.
Rivera added, "What happened was that we did it a couple of times, and by the third time, I said, 'Oh, f***, I can't do this again.' I did it, but I started crying, so we had to reshoot it again. And as I watched that scene, I could see it was the last take because I could still see the tears in my eyes, and I wasn't supposed to telegraph what would happen. Marcus didn't know Coco was gonna die. He was just sending him to do a job. But I could see it in my eye, at the time."
The Mayans MC Season 4 finale began with Coco's funeral
The Mayans MC Season 4 finale opens with Coco's funeral, where Letty gives a sobering speech. "You didn't f***ing deserve him. None of you did," she tells the Mayans. "You killed him. And I'll never forgive you." Alvarez looks on sadly but doesn't say anything. Rivera discussed this heartbreaking scene with Collider.
"That was a real sad moment for me because Marcus sent Coco to go take care of some stuff for the club, and it didn't turn out good. So, Marcus was hurting, seeing his daughter hurt. He didn't have anything to say, even though he should have said something, but that moment that I gave her was very heartfelt."
All episodes of Mayans MC are currently streaming on Hulu.