'Mayans MC': Filming Is Officially Underway — Everything We Know About Season 3 of the 'Sons of Anarchy' Spin-Off
Nearly one year after FX renewed Sons of Anarchy spin-off Mayans MC for a third season, the cast and crew have finally started filming. When the new episodes finally return in 2021, they will definitely have a different look to them. At the end of season 2, Fox 21 Television Studios and FX fired series creator Kurt Sutter. Now, his co-creator Elgin James is in charge. Here's everything we know so far about season 3 of Mayans MC.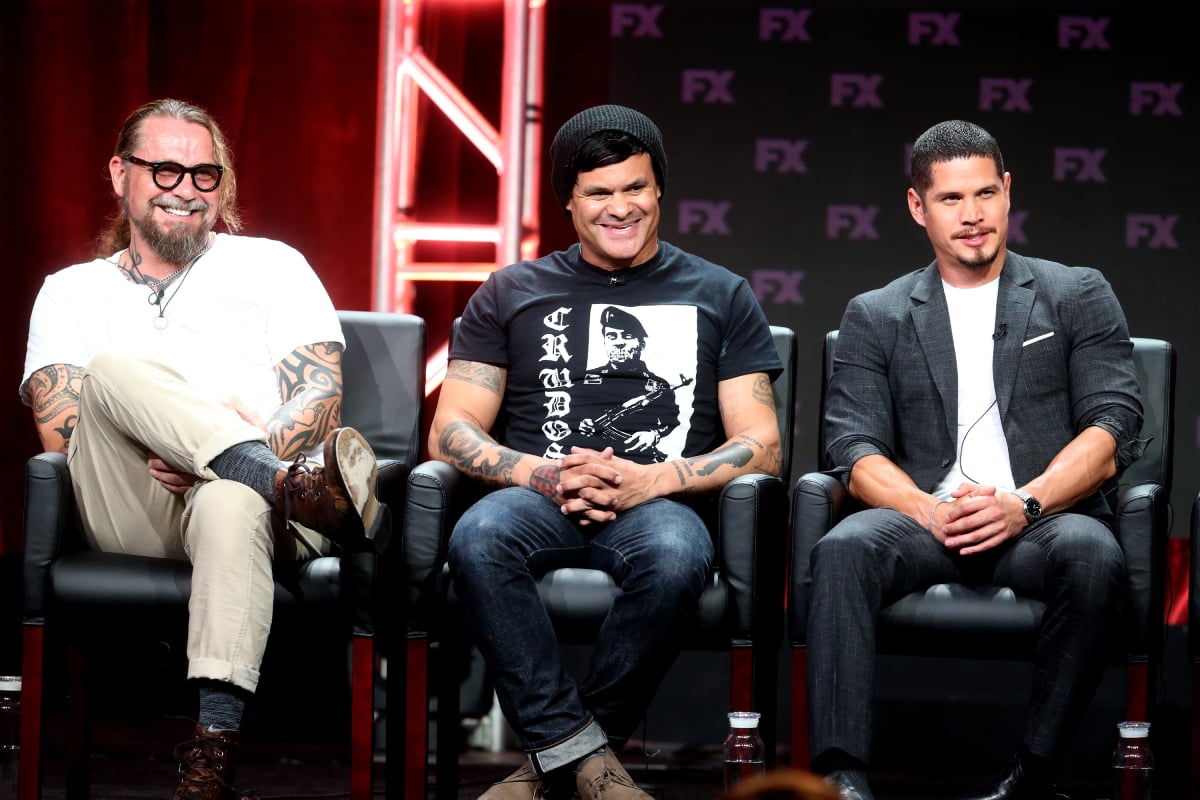 Season 2 of 'Mayans MC' did not end the way Kurt Sutter planned
According to The Wrap, Fox 21 and FX fired Sutter just days before the season 2 finale aired in October 2019. After they let him go, Sutter took to Twitter to let fans know that they changed the ending to the finale without him knowing.
"I feel obliged to tell fans that after I was let go, days before it aired, without my knowledge, the [studio and network] changed the ending of the S2 finale," Sutter wrote. "Beyond the disrespect and WGA violation, the change is dishearteningly indicative of the new regime — they dumbed it down and made it safe."
Sutter never revealed what specific changes the studio and network made, and he deleted the tweet less than an hour after he posted it. Sutter later tweeted that just like his "final cut" of season 2, his last tweet "disappeared into unknown mythological ethos."
"Like all of you, I am terrified. #itsasmallworld," he wrote.
FX chose Elgin James to take over for season 3 because he earned the job
When Sutter lost his job on the show that he created, reports claimed that his termination was due to the cast and crew complaining about his behavior. Sutter denied those claims in an email he wrote to collaborators.
He says the truth is that "the suits wanted [him] gone." Sutter says he "stepped on toes and bruised egos. He also claimed that in "this Disney regime, [he's] dangerous to the wholesome brand and clearly not worth the trouble."
RELATED: How 'Mayans MC' Star J.D. Pardo Wants His Character To Be Different Than Charlie Hunnam's Jax Teller
FX president of original programming, Nick Grad, didn't respond to Sutter's claims. But he did say that chose James as Sutter's replacement because Sutter "identified and chose Elgin as his partner on the show from the outset."
Grad explained that James has been instrumental in the success of Mayans MC. He added that James "earned the opportunity to become the series' showrunner." The president of Fox 21 Television Studios, Bert Salke, added that keeping Mayans MC vibrant and strong is a top priority for the company.
'Mayans MC' has started filming season 3 in Ventura County, California
Sutter was already planning to hand over the show to James for season 3 and step down as showrunner. But, he was not planning on getting fired. According to Carter Matt, the Sons of Anarchy prequel series has officially moved on without Sutter.
In mid-October, the cast and crew of Mayans MC began filming in Ventura County, California. Nerds and Beyond noticed the city of Santa Clarita's Film Office listed the production getting underway the week of October 12-18.
This will hopefully mean season 3 is coming in early-to-mid 2021. The show hadn't started filming yet when the pandemic hit, so they have an entire season's worth of episodes to produce.
There haven't been any leaks yet regarding plot lines for the upcoming season. Fans could see some clubs at war. But with James in charge, Mayans MC could go in a completely different direction.
Seasons 1 and 2 of Mayans MC are available on Hulu. FX has not yet announced a release date for season 3.