'Mayans MC': That Jax Teller F-Bomb Was Done With the 'Most Love' for Charlie Hunnam
'Sons of Anarchy' spinoff 'Mayans MC' stayed pretty connected to its parent series during seasons 1 and 2. Now, in season 3 the series is starting to emerge from the shadow of 'SOA' even dropping an F-bomb about Jax Teller. But showrunner Elgin James says that move was done with the 'most love' for Charlie Hunnam.
Mayans MC stayed connected to its parent series Sons of Anarchy during the first two seasons. But during season 3, the spinoff has started to emerge from SOA's shadow and is standing on its own. And it's happening at the expense of SAMCRO's characters — even Charlie Hunnam's Jax Teller.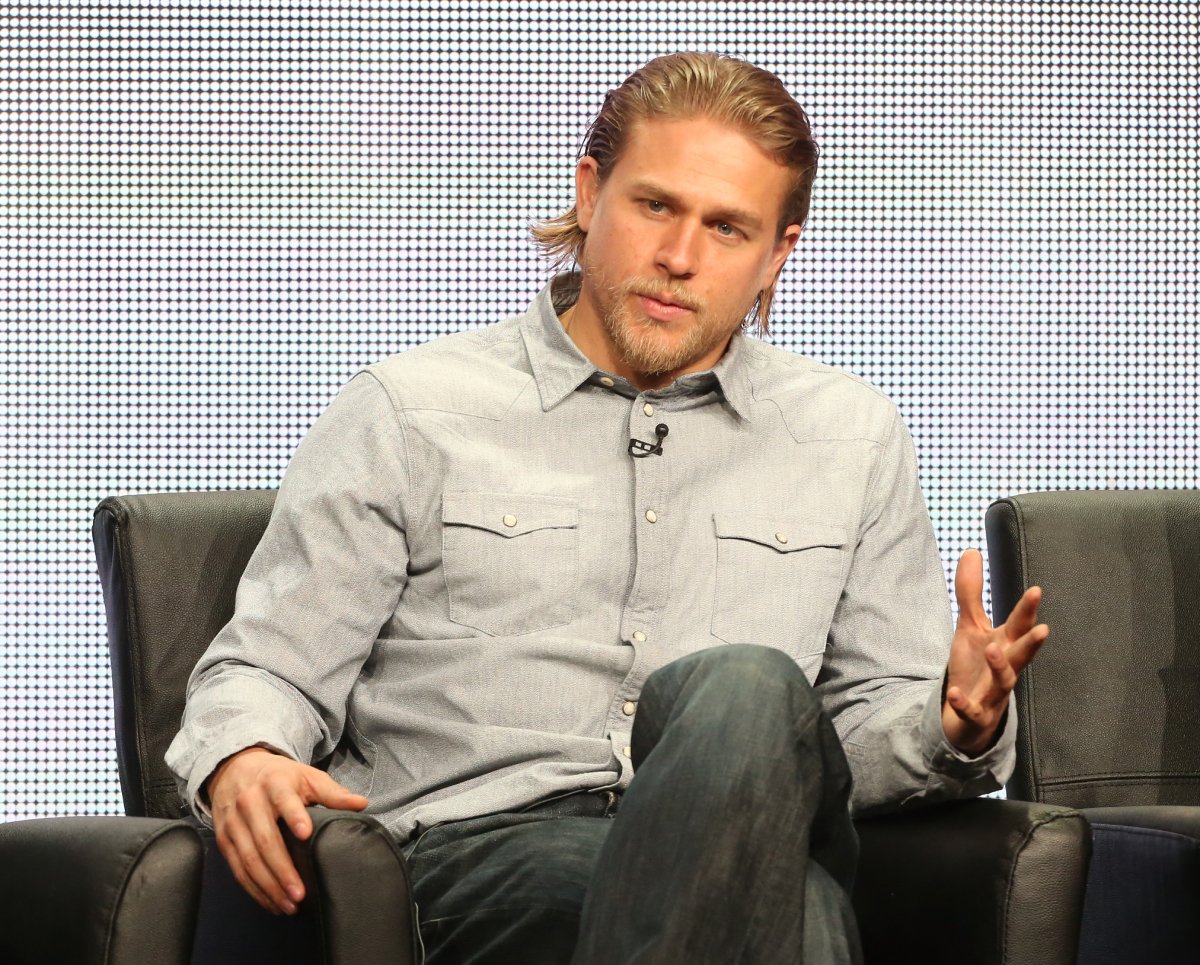 'Mayans MC' dropped a Jax Teller F-Bomb
During Season 3, Episode 3 "Overreaching Don't Pay," SAMCRO's Happy (David Labrava) and Montez (Jacob Vargas) made an appearance. The duo showed up to pass on some "advice," letting the Mayans know that they need to let the Sons know when they're passing through.
Montez mentions in the intense scene that they don't want to disrespect Jax Teller's last wishes. That comment prompted a brief exchange between Steve (Momo Rodriguez) and Gilly (Vincent Vargas).
Steve asks, "Who's Jax Teller?" To which Gilly replies, "Who the f*ck cares?"
It was done 'with such love'
The Jax Teller name drop in the episode proved a couple of things. One, Steve is completely clueless about the franchise's most important character. And two, showrunner Elgin James still has plenty of love and respect for Sons of Anarchy and the characters Kurt Sutter created. Despite the on-screen disrespect. Fans absolutely loved the fun moment, and James says it was done "with such love."
"It's a thing of like, everyone who comes from all the Sons fans are people who love that mythology, and we're part of that," James told Cinema Blend.
The 'Mayans MC' showrunner says talking about Jax Teller with 'reverence' never felt truthful
James explained that for two seasons – with Sutter at the helm – they were forced to "genuflect" and "get on our knees." Essentially, they relied too much on the white savior trope and revered SAMCRO. But during season 3, things have changed because it never felt truthful.
"You know, our brown guys get into trouble, they call the white guys to come save them – here comes the cavalry," James said with a laugh. "And they're talking about a guy, Jax Teller, who is such an incredible character — Charlie Hunnam did such an amazing job — but then you have people hundreds of miles away from a rival club, or maybe a best frenemy club, talking about him with such reverence? It just was not…it never felt truthful."
Elgin James says 'Mayans MC' is done being in 'Sons of Anarchy's' shadow
James reiterated that the Jax Teller F-bomb was done with the "most love," especially for Hunnam. He added that he loves Tommy Flanagan and DL, and those guys are like his brothers.
"We can't wait to continue to get to play with them, but this is our show, man, this is our shot. We're not gonna be in anyone's f*cking shadow anymore," James explained.
EZ Reyes is no Jax Teller
This separation from Sons of Anarchy and Jax Teller isn't just so Mayans MC can get out of that huge shadow. It's also a way of telling the audience that JD Pardo's EZ Reyes isn't just a "karaoke version" of Hunnam's character.
"J.D. and EZ have been sitting in the shadow of Jax Teller for two seasons; that's just the truth of it. And let me tell you, that shadow… J.D. shines his f**king light bright now. That shadow does not exist," Pardo says. "He f**king explodes this season, and it's just the beginning…just the beginning."

The season 3 finale of Mayans MC airs Tuesday, May 11 on FX, and will be available on Hulu the next day. All three seasons of Mayans MC and seven seasons of Sons of Anarchy are available on Hulu.