'Mayans MC': Charlie Hunnam's Jax Teller Inspired This Costume Change
One character in 'Mayans MC' wears a piece of clothing that pays tribute to Jax Teller, who died in the 'Sons of Anarchy' finale.
The Sons of Anarchy spinoff Mayans MC has not included Jax Teller, and there's a good reason for that. Jax died in the series finale and Charlie Hunnam laid that part of him to rest. However, Jax's legacy lives on in Mayans MC. In fact, one costume change in the spinoff series was inspired by Hunnam's character.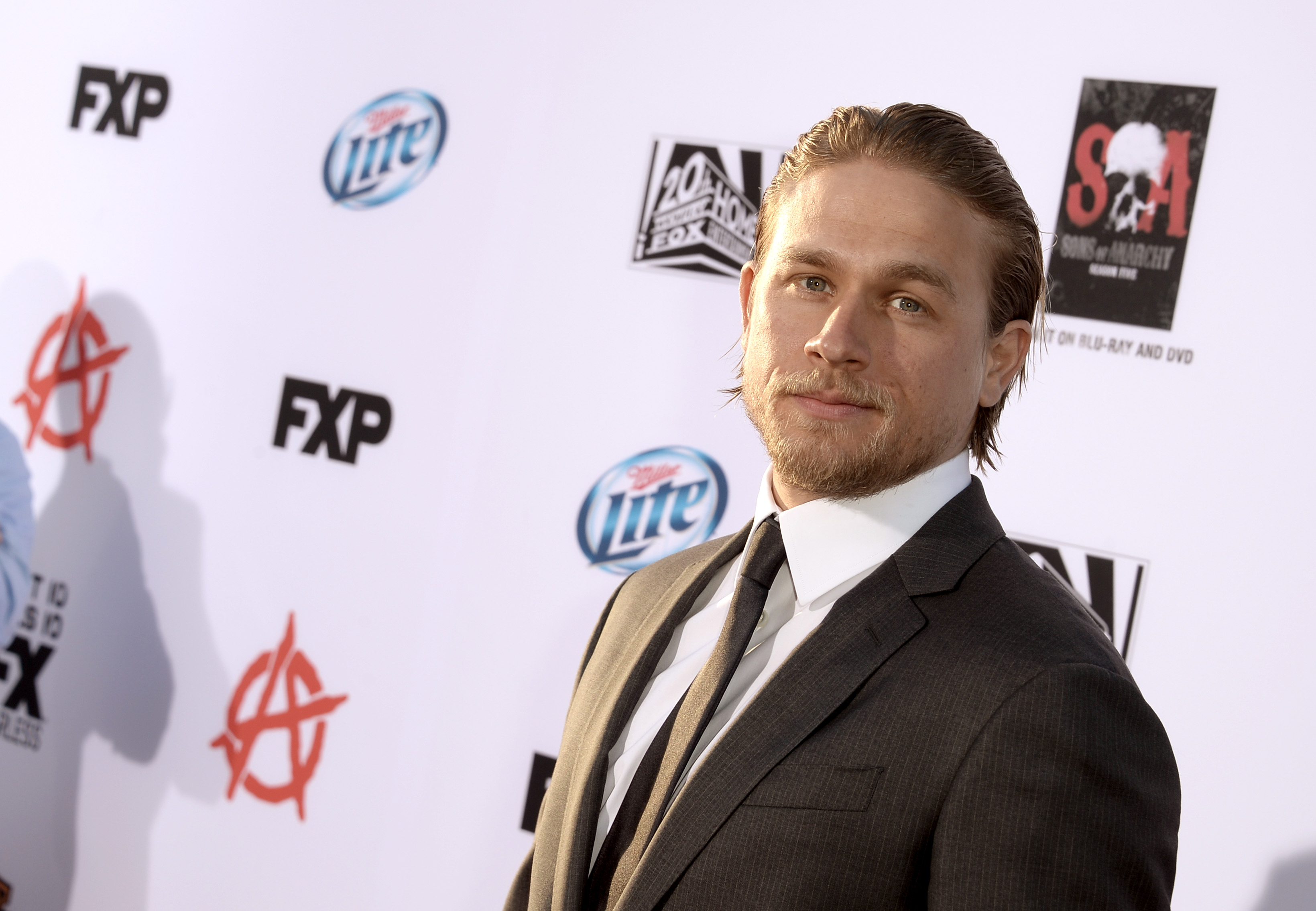 What happened to Jax Teller in 'Sons of Anarchy'?
Sons of Anarchy ended with the death of Charlie Hunnam's character, SAMCRO President Jax Teller. His club gave him the Mayhem vote after he wrongfully killed Jury, another Sons president. However, Jax's friends did not want to kill him. Instead, they staged things to make it look like Jax attacked and managed to escape, but Jax had no intention of surviving for long.
Instead, he returned to the spot where his father died. A cop arrived and Jax fires a few purposely poorly aimed shots before speeding away on his motorcycle. A police chase ensues with dozens of cop cars following Jax. Eventually, Jax sees a semi-truck approaching. He lifts his hands off the handlebars and allows his bike to swerve in front of the truck.
'Mayans MC' pays tribute to Jax Teller with this costume piece
Jax Teller's death in Sons of Anarchy had lasting repercussions, some of which can be seen in Mayans MC. In the penultimate episode of Sons of Anarchy, Jax calls a meeting with the other Sons of Anarchy presidents, including Robert Patrick's character Les Packer.
Jax confesses that he wrongfully killed Jury, and the other presidents sadly state that Jax's club must agree to a Mayhem vote for him. Jax says that he will make it happen if the Club removes the unwritten bylaw banning Black members. Packer agrees.
Sons of Anarchy fans know the importance of a biker's kutte, the sleeveless leather jacket worn by Club members. Jax's kutte has a distinct patch with scythe M-16s on his collar. According to Screen Rant, Jax came across this artwork during an art fair in Sons of Anarchy Season 1.
Despite how things ended for Jax, it's clear that the other presidents deeply respected him. Les Packer makes an appearance in several episodes of Mayans MC, and some fans noticed that Packer's kutte changes after Sons of Anarchy. In Mayans MC, he appears wearing a kutte with the scythe M-16s. A fan asked Kurt Sutter "I was wondering if that was done as a tribute to Jax?"
Patrick answered on Twitter, "Kurt I requested it with wardrobe. I was inspired to do it in tribute to Jax. I ran into Charlie at Whole Foods after we had shot it and told him about it. The original Kutt from SOA that you generously allowed me to keep is framed."
Charlie Hunnam also keeps his biker kutte in a safe place
Like Robert Patrick, Charlie Hunnam also keeps his old kutte in a special place. The actor shared with Entertainment Tonight that he went through a period of "bereavement" after the series ended and his character died.
"I have his cut [leather vest] and, you know, people have been to my house and asked if they could try it on and I [say] 'No one will ever put that cut on again' and 'We got to respect that dude. He's not with us anymore.'"
Hunnam continued, explaining why Jax Teller won't appear in Mayans MC. "I would never bring him back from the dead for something like that… It was seven years of my life. He sort of became sacred to me."
Mayans MC Season 4 premieres April 19 on FX.