'Mayans MC' Season 3 Is on a 'Different Level' According to Emilio Rivera — 'You're Going to Say 'What the F**k Just Happened"
The season 3 premiere of Sons of Anarchy spinoff Mayans MC is finally here, and fans should get ready for the best season yet. Star Emilio Rivera (Marcus Alvarez) has promised a dark, painful, and violent season. He also revealed that they are taking things to a "different level."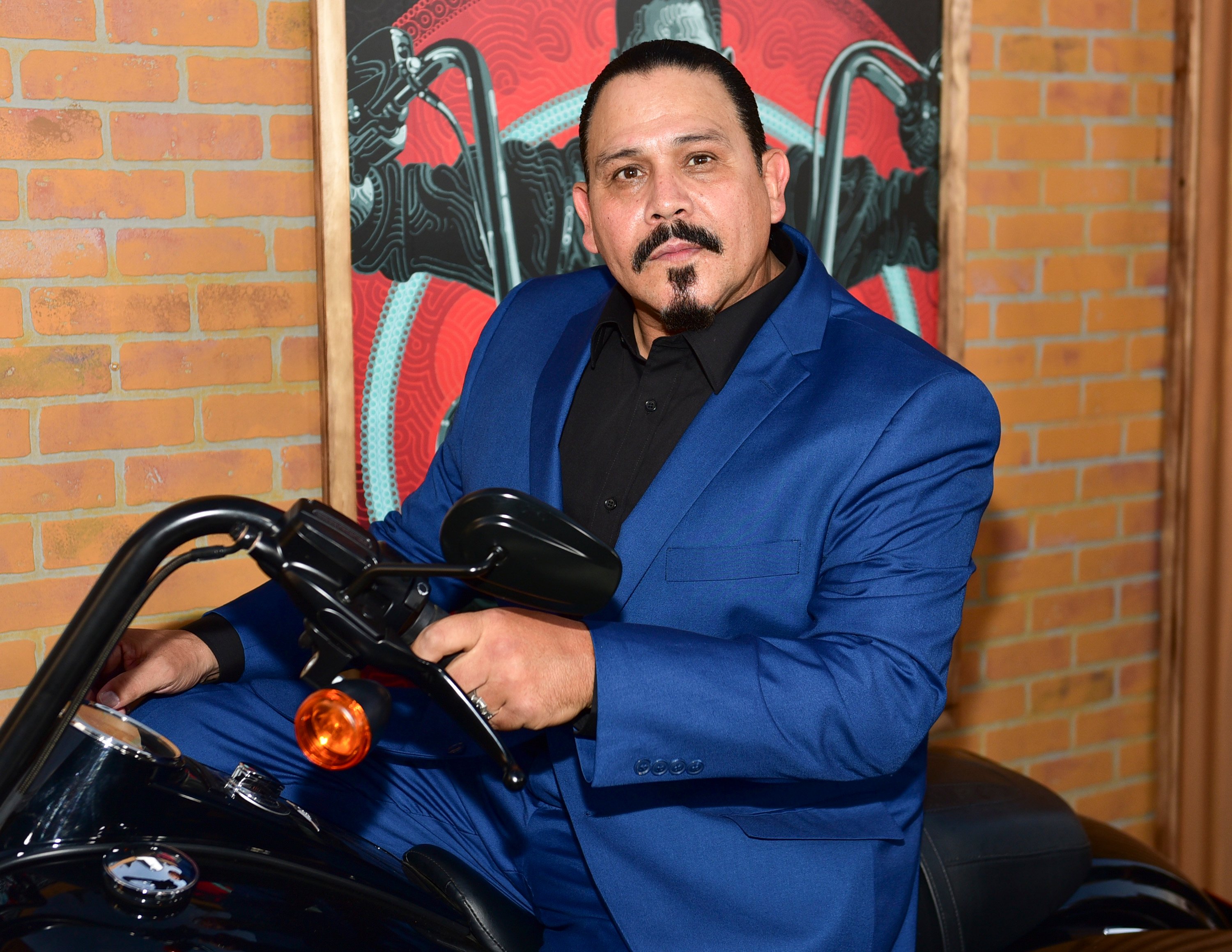 Season 3 of 'Mayans MC' is 'hands down' the best one yet
During a recent appearance on The Domenick Nati Show, Rivera promised that season 3 of Mayans MC is "hands down" the best one yet. He explained that new showrunner Elgin James put every actor on the show to the test because he wanted to see where things could go. The result, Rivera says, is the best work they've ever done.
Without series co-creator Kurt Sutter, Rivera says season 3 won't necessarily look different. However, he promised they would go "deep." The actor even admitted he cried when he read the season 3 scripts.
The scripts took Emilio Rivera on a roller coaster ride
Rivera also revealed that he got angry after reading the season 3 scripts for the first time. He says that what he loves about being an actor is that it makes him "feel" things in a safe way.
"It made me cry, made me mad. It made me angry and took me on a roller coaster ride just reading it," Rivera recalled.
Rivera explained that the storyline this season on Mayans MC had him revisiting a difficult time in his life when he was addicted to heroin and cocaine. For eleven years the actor battled addiction, but he has now been clean for more than two decades.
The actor explained that James is also from "the life" and he writes from his own experience. Rivera explained that James hired writers who know how to add to the story, and that's made season 3 "heavy."
"A little bit of all this season I've dealt with in real life. It's heavy, man. And they hit it in right in the nail," Rivera said.
The new 'Mayans MC' showrunner is a 'genius'
Now that James is in charge, star JD Pardo (Ezekiel "EZ" Reyes) says that the scripts this season showcase the new showrunner's talent.
"Elgin James is a genius," Pardo told Gamespot. "He's a genius. And he hasn't even peaked yet as far as a storyteller, as far as a director, as far as producer, as far as creator."
Pardo hasn't forgotten Sutter, though, and they are still very respectful of the show's roots.
"Obviously, we're very respectful to the Sons of Anarchy world," he explained. "You know, if it wasn't for that world and for the universe we wouldn't be here. That's the truth."
Things are getting dark
In FX's first look at season 3 of Mayans MC, the three-minute video clip promised that this season is the "darkest" yet. Pardo says that "the leashes come off," while Clayton Cardenas (Angel Reyes) says fans will finally get to see club members' backstories.
"That's what makes our stories even better is when you get to explore these characters," Rivera says in the clip.
The actor also believes that season 3 is darker than ever before, and that includes the events of Mayans MC's parent series.
"I think it's going to be darker than the past two years plus the seven years of Sons of Anarchy," Rivera promised. "It's f**ked up."
'Mayans MC' is taking things to 'a different level'
Rivera also revealed that the pain this season is "on a whole different level." From the moment the season begins, he says fans will be blown away.
"As much as I like season 1 and season 2, we went to a different level," Rivera says of season 3. "The hurt, the pain, is a whole different level. From the gate, you're going to say 'what the f**k just happened.'"
Rivera made it clear that the pain and violence is coming, both "heartfelt or physically." He promises that it's "more than you can imagine."
Season 3 of Mayans MC premieres March 16 on FX. New episodes will be available on Hulu the day after they air.