'Mayans MC' Season 4 Episode 8: [Spoiler]'s Shocking Death, Explained
Mayans MC Season 4 has had its fair share of major character deaths. Episode 8 included another surprising twist. While the Mayans take their revenge on the Sons of Anarchy, EZ makes a brazen decision. Here's everything you need to know about episode 8's major character death.
[Warning: This article contains spoilers for Mayans MC Season 4 Episode 8.]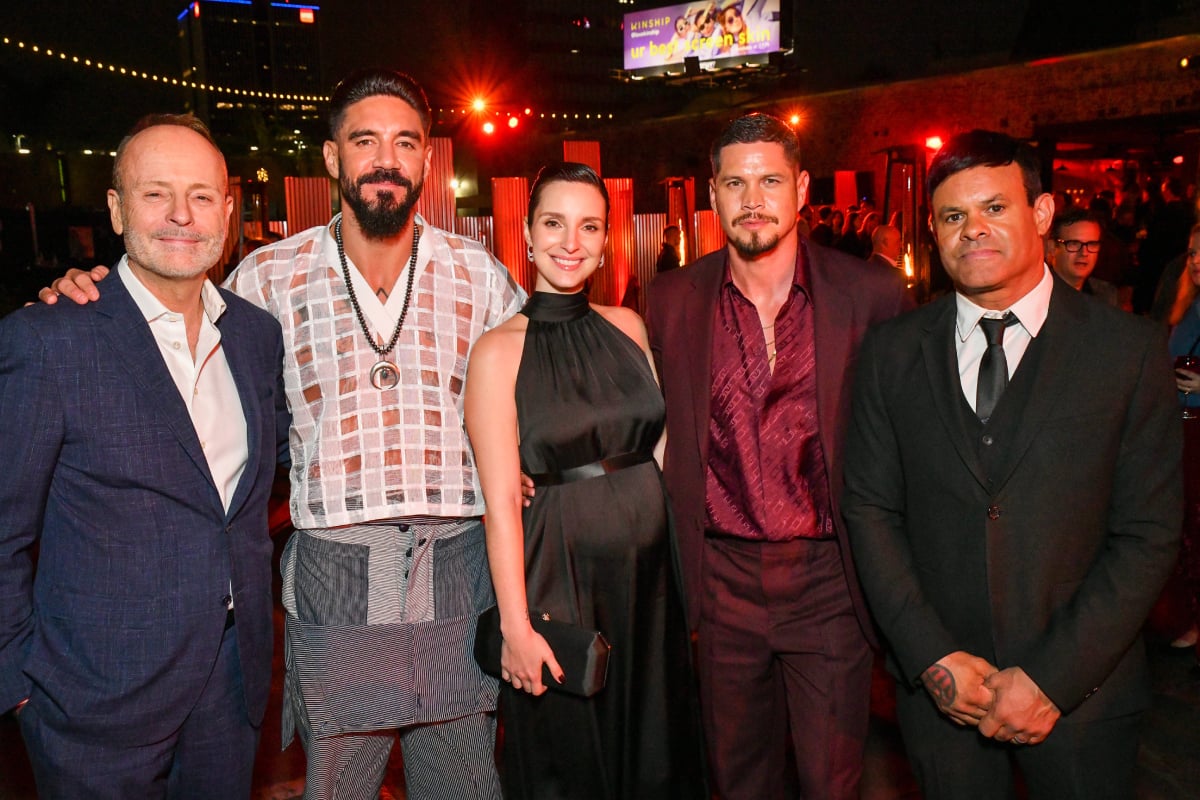 'Mayans MC' Season 4 Episode 8 killed off an important character
In Mayans MC Season 4 Episode 8, Marcus Alvarez decided that the Mayans should wipe out SAMDINO to end the violence in the streets. Canche volunteers to go with the Santo Padre charter to attack San Bernadino at their compound. The Mayans kill quite a few members of the Sons of Anarchy.
Toward the end of the attack, EZ steps into the San Bernadino chapel to take out one final member of the Sons of Anarchy. Afterward, Canche steps into the room. "Canche," EZ says. "I caught you slippin." He then fires a bullet into Canche's head. EZ's brother Angel appears moments later.
Why did EZ kill Canche?
EZ murdering Canche in Mayans MC Season 4 Episode 8 follows his decision to kill Gaby in the previous episode. This seems to be EZ's point of no return, leading him to have no qualms about shooting Canche. The attack on the Sons simply gave him the opportunity to make it look like Canche died in the battle.
Canche's death serves EZ for several reasons. First, Canche has made it clear that he will never forgive EZ for the attempt he made on his life in the season 3 finale. "You'll never be nothing but a walking dead man to me," Canche tells EZ. He adds, "Don't let me catch you slipping."
Seeing Canche as a barrier to the Mayans MC charters unity, and someone who opposes his own leadership, EZ decides to take Canche out. He then suggests that Manny should try to become VP of the Yuma charter. This would benefit EZ, as he would have a friend in a position of power at Yuma.
Fans think Manny knows what EZ did
In Mayans MC Season 4, EZ clearly wants Manny to try to move up in the Yuma charter. However, some fans are speculating that Manny knows, or is at least suspicious, that EZ killed Canche. "He was a dad man. He had a little boy. But I know you know that, huh?" Manny says to EZ.
A fans also pointed out on Reddit that the Sons of Anarchy member in the room where Canche died was shooting a shotgun. EZ shot Canche with a pistol. If anyone looks closely, they may be able to discern that EZ, not the Sons killed Canche. This would end up being very bad news for EZ.
New episodes of Mayans MC Season 4 air Tuesday nights at 10 p.m. EST on FX.
RELATED: 'Mayans MC' Creator Weighed in on Whether Jax Teller Met Angel Reyes