'Mayans MC' Season 4: Everything We Know About Galindo so Far
Many 'Mayans MC' fans are wondering if Miguel Galindo will appear in season 4. Here's everything we know so far.
Mayans MC returned for season 4, and one character is noticeably absent. Danny Pino has not appeared as Miguel Galindo in the first few episodes. The Mayans presume that Galindo is dead, but that might not necessarily be the case. Season 4 did however catch up with Emily and their son. Here's everything we know so far.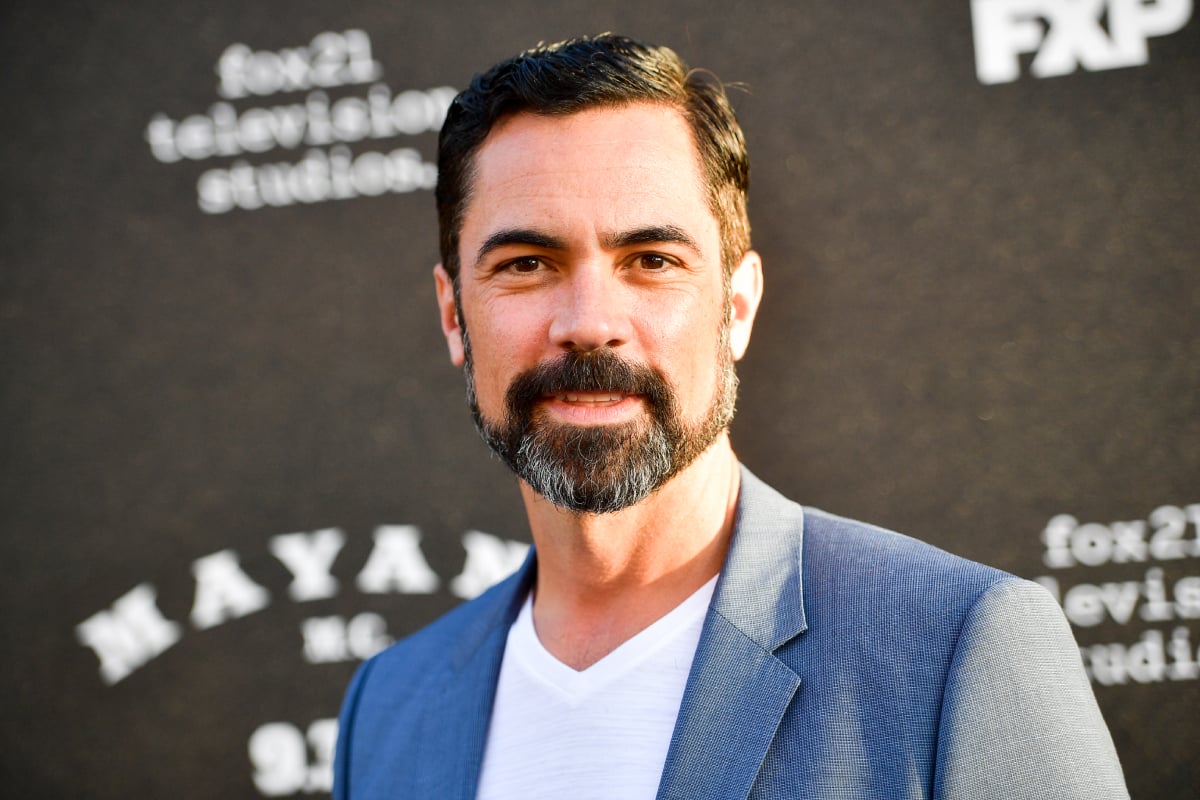 What happened in the season 3 finale?
At the end of Mayans MC Season 3, Miguel Galindo considered murdering his wife Emily by drugging her and drowning her in the bathtub. Although Galindo didn't go through with it, Emily pieced together what he nearly did to her. Emily takes her son and heads to her sister's house. She leaves her wedding ring and some prescription pills behind, letting Galindo know that she is aware of what he had planned.
The feds are after Galindo, but luckily for him, he receives a warning from Lincoln Potter. Galindo hops aboard a helicopter and escapes before he can be taken into custody. The character hasn't been seen since. However, while speaking with On The Red Carpet, Danny Pino seemed to tease that Galindo could be back with a vengeance. "Season 3 for Miguel Galindo — If he had to choose between fight or flight, it was a lot more flight with him mourning his mother," the actor said. "Season 4, I think we might see a little bit more fight."
'Mayans MC' Season 4 left several loose ends untied with Galindo
Mayans MC Season 4 premiered with an action-packed first episode. When the dust settled, fans got the briefest of updates on Galindo. Alvarez stated, "Galindo is dead. LNG, Canche, and the Yuma Pipeline, that's the new world order." Some fans assume that Alvarez was speaking metaphorically, meaning that the Galindo cartel is dead rather than Galindo himself.
It would certainly seem strange for Mayans MC Season 4 to kill Galindo off-screen, with so many loose ends untied. Galindo has unfinished business and may seek revenge against some of the Mayans. Additionally, EZ and Angel are still unaware that Galindo is their half-brother.
At the time of this reveal in 2019, Entertainment Weekly asked co-creator Elgin James when the three men would learn the truth. "It goes back to it feeling organic and how we can unravel it in a way that feels right and makes sense in this world. Everyone will just have to wait to see!" James responded. Surely we haven't seen the last of that storyline.
Meanwhile, fans do know what became of Emily. She is alive and working at a restaurant while her son Cristobal stays with her sister Erin. It's clear that Emily is still terrified that Galindo or his men will find them. She has her sister armed with elaborate instructions to flee the country if she doesn't return for her preplanned visits.
Galindo could appear in 'Mayans MC' Season 4 Episode 4
Mayans MC Season 4 returns with a new episode tonight. Episode 4 is titled "A Crow Flew By." According to TV Promos, the official synopsis reads, "Internal strife bleeds into club business. An old enemy has found sanctuary south of the border."
It's certainly possible that the "old enemy" is Galindo. Season 4 has slowly revealed more and more of what's become of this shattered family, so perhaps Danny Pino will finally make an appearance soon.
New episodes of Mayans MC Season 4 air Tuesday nights at 10 p.m. EST on FX.