'Mayans MC' Season 4: Showrunner Hints Emily and EZ Could Reconnect
Mayans MC Season 4 premieres on April 19, 2022, and fans can't wait for updates on their favorite characters. In the season 3 finale, Sulem Calderon's character Gaby and EZ Reyes planned to leave town together. However, Gaby ended up leaving without him, ending the pair's relationship. With EZ getting sucked further into the Mayans, it seems unlikely that he and Gaby will live happily ever after. However, showrunner Elgin James recently hinted that EZ and Emily could eventually find their way back to each other.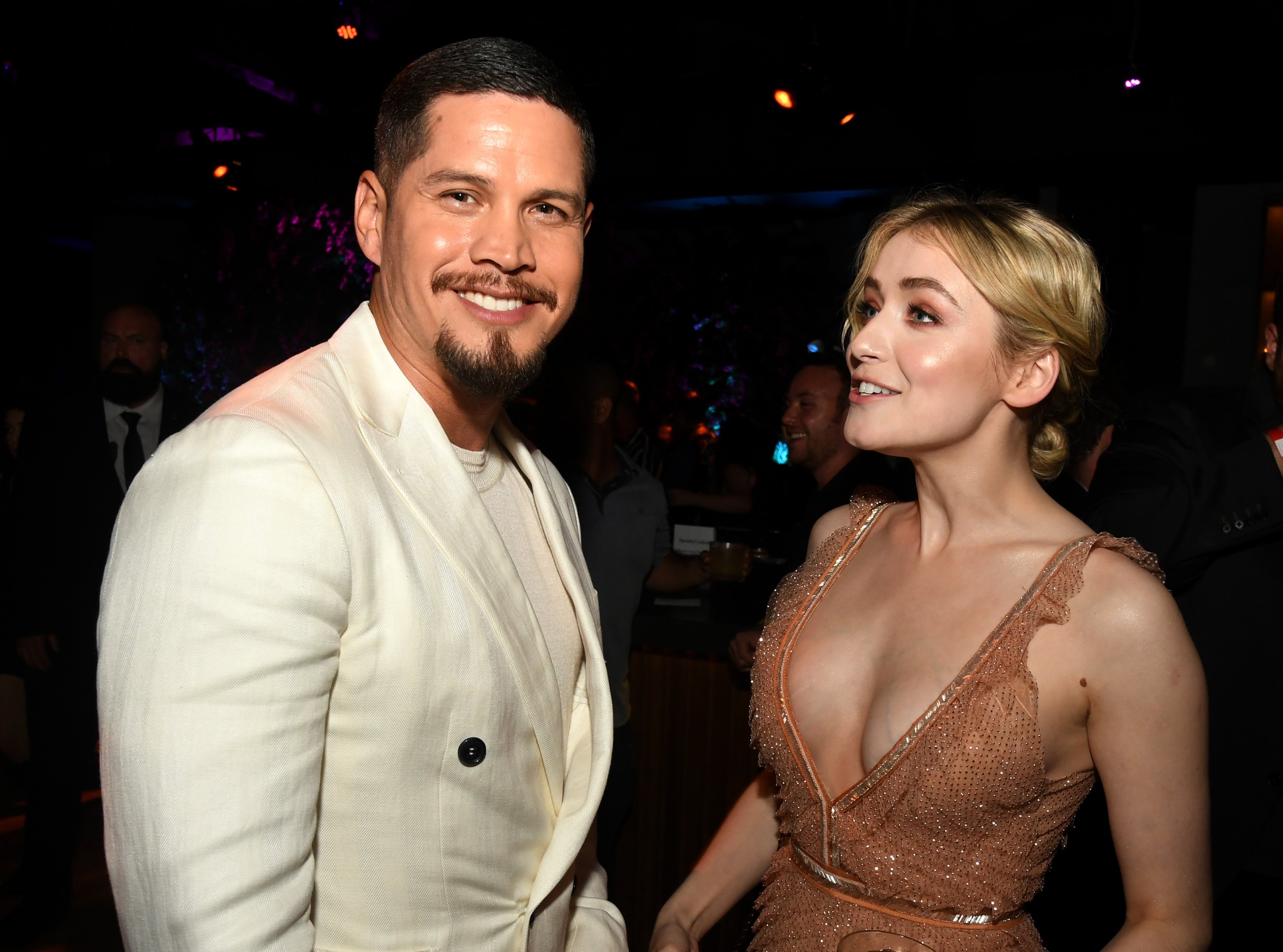 Gaby left EZ at the end of 'Mayans MC' Season 3
EZ Reyes and Gaby first met when the Mayans helped rescue Gaby's family from the Vatos Maltidos. EZ later asked Gaby out and she agreed. The pair became romantically involved, but Gaby clearly hated the violent lifestyle that comes with EZ being a part of the Mayans.
In the season 3 finale, EZ and Gaby plan to leave Santo Padre together and start a new life in Lodi. EZ just has to tie up a few loose ends first. Unfortunately for EZ, his father Felipe learns of their plans and begs Gaby to leave Santo Padre without EZ. Felipe believes that his son is broken and will drag Gaby down. In the end, she heeds his advice, leaving a note for EZ.
Emily also ended her marriage with Miguel Galindo
It's not entirely clear yet if Sulem Calderon will have a role in Mayans MC Season 4, though it seems pretty likely that fans will see her again. Some outlets, like Digital Spy, list her as the returning cast member for season 4, but there's no concrete evidence yet.
It's worth noting that Mayans MC showrunner Elgin James isn't ruling out a possible relationship between EZ and Emily again. The pair were romantically involved years ago when EZ was at Stanford, but their relationship ended when he was sent to prison for eight years. Later, Emily married Miguel Galindo.
The final episode of Mayans MC Season 3 effectively ended Emily and Miguel's relationship. Emily caught on to the fact that her husband drugged and nearly drowned her. Miguel gets into a helicopter to run from the feds, while Emily stays behind with their son.
'Mayans MC' showrunner hints Emily and EZ could reconnect
In an interview with Deadline, James was asked if there is now a chance that Emily and EZ could find their way back to each other. "You know, I think we have to explore the darkness, and then I think there could be. I really do. Again, it's trying to figure out how this is the same show [following Sutter's exit], but then how it's different," James said.
"There is a brokenhearted nihilism that kind of came out. [Laughs] And with the nihilism, I think there's also beauty and hope in that," he added. "That's what I kept trying to talk about to everyone [in Season 3]. I'm like, 'This has to be poetry.' In poetry, you do have despair and hope right next to each other, in the same line, and I think that's what we're going to try to balance."
Mayans MC season 4 premieres April 19 on FX.