'Mayans MC' Season 4: Will Galindo Learn He's Related to EZ and Angel?
Mayans MC Season 4 revealed that Miguel Galindo is still alive. He is hiding out in a convent where his aunt lives, looking drastically different than his once pristinely groomed self. While Miguel's life has changed dramatically, there are still quite a few loose ends for the character. Many fans are wondering if Miguel will ever learn the truth about his biological father.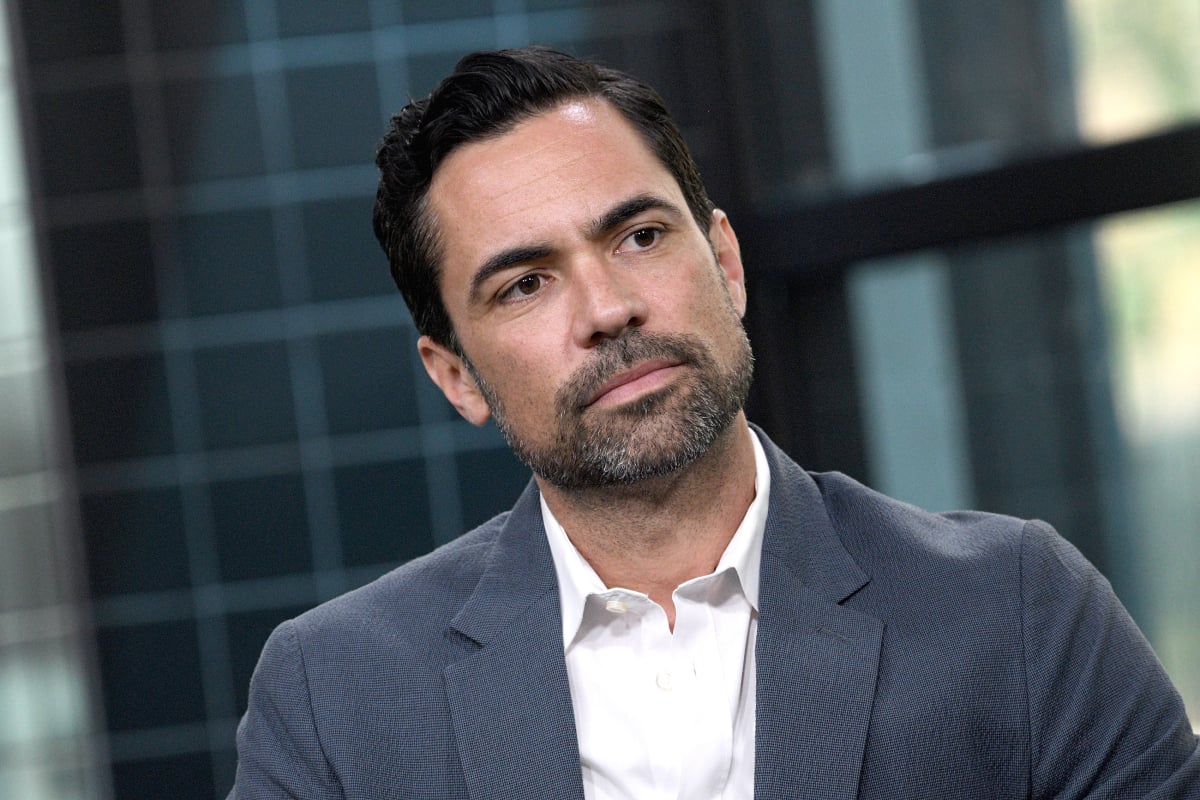 Felipe Reyes never told Miguel Galindo that they are related
In Mayans MC Season 4, fans know something that Miguel does not. Felipe Reyes was romantically involved with Dita Galindo many years ago when he went under the name Ignacio Cortina. He is actually Miguel's biological father, making Miguel half brothers with Angel and EZ.
At one point in season 3 episode 5, it seemed like Felipe was going to come clean to Miguel. The two characters sat down face to face. However, instead of revealing the truth, Felipe told Miguel that Dita was always loyal to her husband Jose. It was an emotional scene that Miguel actor Danny Pino looked forward to immensely.
"Edward James Olmos has been a hero," the actor told Gamespot after the episode aired. "I prayed that one day [that] I would be able to work with him. And so the fact that not only am I working with him, but that our characters are related in some way, to say that I'm salivating is probably an understatement."
Will Miguel ever learn the truth about Felipe?
As of Mayans MC Season 4, Miguel, Angel, and EZ are unaware that they are related. The new season caught back up with Miguel in episode 4, revealing that he is hiding out at the convent where his aunt lives. In episode 5, Miguel talks with his aunt about Dita.
She recalls that Jose wouldn't touch Dita after their first son died. Dita came to the convent upset, thinking that she would never have another child again. She cried and prayed, but when she returned home she wrote and said that she had miraculously become pregnant. Miguel may realize there is more to this story than meets the eye, but he hasn't gotten a solid answer yet.
In 2019, Entertainment Weekly asked co-creator Elgin James when Miguel, Angel, and EZ would learn the truth. "It goes back to it feeling organic and how we can unravel it in a way that feels right and makes sense in this world. Everyone will just have to wait to see!" James responded.
'Mayans MC' Season 4 shows a different side to Miguel Galindo
Mayans MC fans are seeing a different side of Miguel Galindo in season 4. The cartel boss is now hiding out in a convent, doing hard manual labor. In episode 5, he realizes that a little boy named Tomas was killed and watches as his father grieves. Miguel even sheds a tear while the nuns pray over his body. Later, Miguel goes to his aunt to confess his sins.
It's not clear what Miguel will do if he learns the truth about Felipe, but it's likely that this storyline will eventually return. A post on the Mayans MC official Twitter account reads, "It's only a matter of time. How do you think Miguel will react when the truth comes to pass?"
New episodes of Mayans MC Season 4 air Tuesday nights at 10 p.m. EST on FX.
RELATED: 'Mayans MC': 4 Easter Eggs 'Sons of Anarchy' Fans Will Love