Is 'Mayans MC' Star JD Pardo Married?
Mayans MC star JD Pardo is back in the lead role of EZ Reyes for season 4. But when the new season premieres, EZ will be without his love interest Gaby (Sulem Calderon) after she left for Lodi without him in the season 3 finale.
Fans know exactly where EZ's love life stands on screen, but what about Pardo's personal life? Is he single? Does he have a girlfriend? Or, is he married?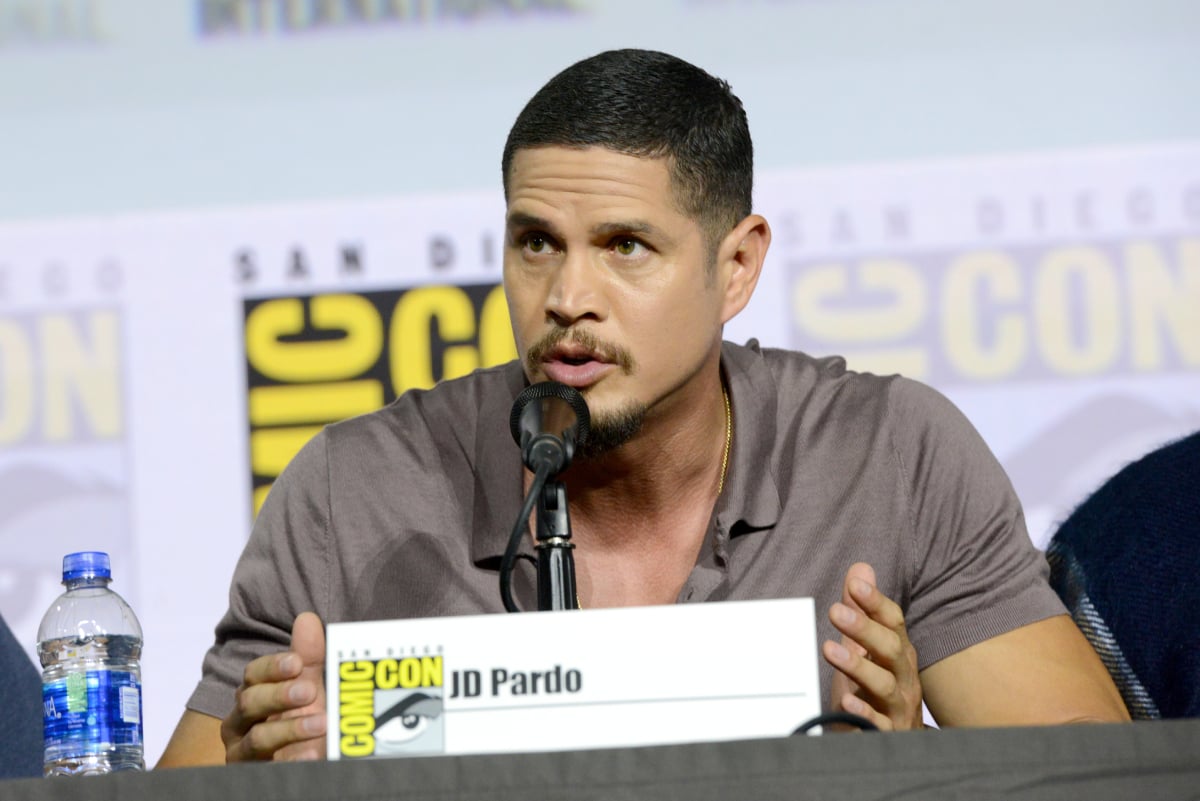 The 'Mayans MC' star grew up in Los Angeles
Jorge Daniel "JD" Pardo was born in the Panorama City neighborhood of Los Angeles on September 7, 1980. As the son of immigrants — his mother was from El Salvador and his dad from Argentina — Pardo's parents wanted him to become a doctor so he could be assured a successful career. But after he took a theater class in high school, Pardo knew he wanted to pursue a career in Hollywood.
Pardo started landing small roles in both movies and TV in the early 2000s. He played Nahuel in The Twilight Saga: Breaking Dawn — Part 2. He also appeared on The O.C., American Dreams, Clubhouse, 90210, Revolution, The Messengers, and East Los High. He landed the lead role of EZ on Mayans MC — a spinoff of the FX hit Sons of Anarchy — in 2018.
Is JD Pardo married?
Pardo has never shared much about his personal life during his career. But according to The Cinemaholic, Pardo is a married man. He and his wife Emily Frlekin tied the knot in 2010, and they live together in LA. She is also from California, and one of seven children.
Frlekin graduated from UC Berkeley and is a project manager at the non-profit charity The Black Card Circle. Which connects influencers and philanthropists through exclusive events.
In 2017, Pardo and Frlekin welcomed their daughter, and in 2021 their son was born. While Pardo occasionally shares photos of his kids, he has never revealed their names. And his wife doesn't show up on his social media at all. Their dog Arrow, however, does make an appearance on Pardo's Instagram from time to time.
The 'Mayans MC' star reveals the one thing that always cheers him up
During an FX "Get to Know You" segment (before his son was born), Pardo briefly spoke about being a dad when he was asked "when you're in a bad mood, what's the one thing that always cheers you up?"
"My daughter. It doesn't matter how complicated things might get, when you see a child—and she's two-and-a-half—but when you see a child and they're looking at things like it's not complicated, they're in the moment," Pardo explained.
"And as quickly as they're sad, they can be happy. They can let go of it. She doesn't understand the concept of time. So, she gets very sad and heartbroken if I say 'not now, tomorrow.' But then she just wants my time. As long as I'm there, as long as I'm involved, then she's in."
Season 4 of Mayans MC premieres April 19 with a special two-hour event featuring back-to-back episodes on FX.