Mayday Parade: Will the Band Tour in 2021?
Find out if Mayday Parade will tour this year and where fans can see the punk-pop band perform.
Mayday Parade is an emo-pop-punk band known for singles like "Jamie All Over," "Miserable at Best," and "Three Cheers for Five Years." Find out where Mayday Parade has stops scheduled for their tour in 2021 as well as the scheduled tour dates the music act has lined up for next year.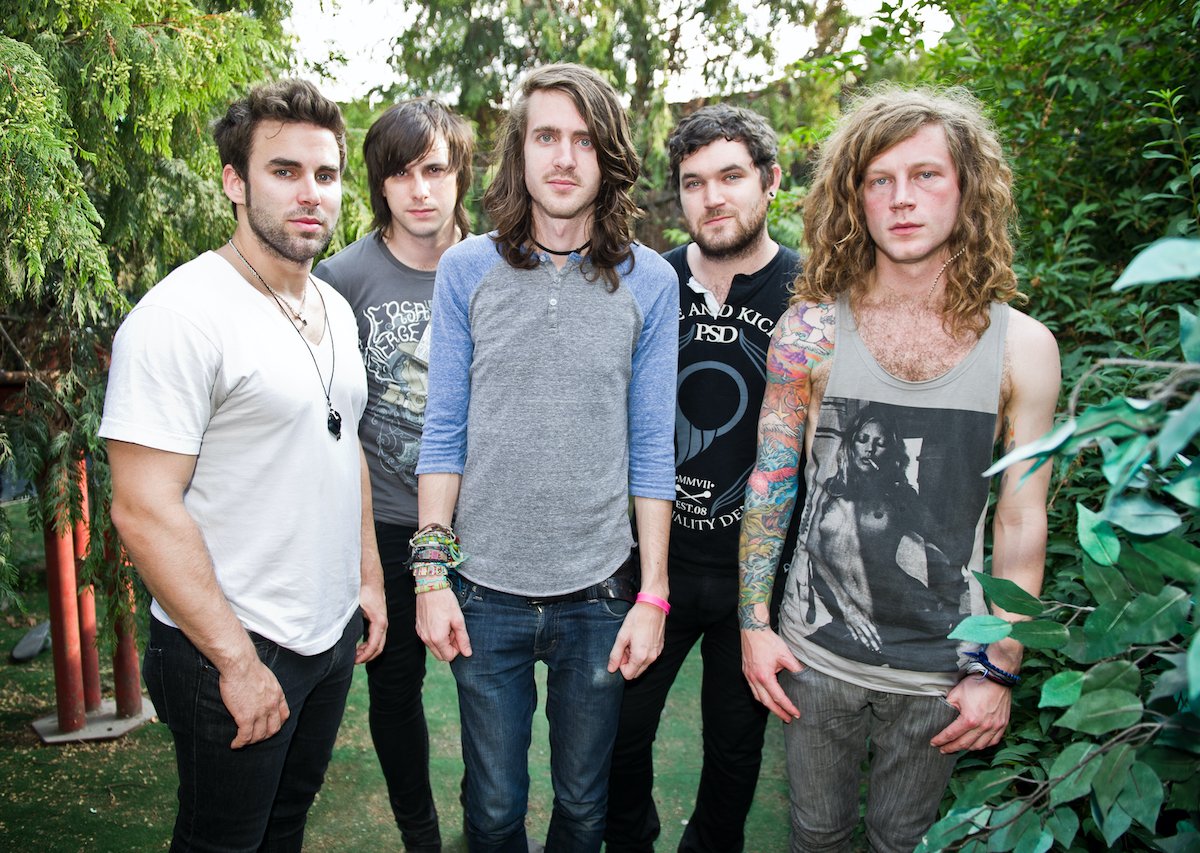 The pop-punk band's songs include 'I Can Only Hope' from their 2020 EP 
Before the coronavirus (COVID-19) pandemic, Mayday Parade's most recent album Sunnyland dropped in 2018. In March 2020, Mayday Parade released the single "It Is What It Is" from their EP Out of Here. The lead single from the EP, "Lighten Up Kid," was released in September of the same year.
According to Mayday Parade's drummer Jake Bundrick, the single is about self-discovery and standing up for what you believe in. "'Lighten Up Kid' is about feeling cut down and hung out to dry but standing up for yourself in the end," he told Note to Scene. 
Mayday Parade tour dates for 2021 and 2022 
Like many other musical acts, Mayday Parade has been on hiatus during the pandemic. Fortunately, with the world slowly starting to open back up again, the pop-punk band has been able to schedule some tour dates for fans. 
So far, the band has a few performances scheduled for the rest of this year. Here's when and where to see Mayday Parade perform live in 2021. 
Sept. 4, 2021 — Slam Dunk Festival in Leeds, United Kingdom
Sept. 5, 2021 — Slam Dunk Festival in Hatfield, United Kingdom
Sept. 17, 2021 — Four Chord Music Festival in Pittsburgh, PA
Sept. 18, 2021 — Riot Fest in Chicago, IL
Sept. 25, 2021 — Furnace Fest in Birmingham, AL
Mayday Parade also has some European tour dates lined up for next year. Here's where to see the band in 2022. 
June 9 through June 11, 2022 — Greenfield Festival in Interlaken, Switzlerland 
June 17, 2022 — Hurricane Festival in Scheeßel, Germany
June 18, 2022 — Southside Festival in Neuhausen ob Eck, Germany
Mayday Parade band members and albums 
Mayday Parade hails from Tallahassee, Florida. The band consists of Derek Sanders, Alex Garcia, Brooks Betts, Jeremy Lenzo, and Bundrick. Jason Lancaster was formerly part of the band. According to Alternative Press, he left after being denied a writing credit on some of the band's previous work. 
RELATED: Green Day Didn't Think Fans Would Like This Chart-Topping Album
Related post url: 
Mayday Parade currently has six studio albums and three EPs. Their first EP, Tales Told by Dead Friends, included Lancaster. So did a few songs on Mayday Parade's first album, A Lesson in Romantics. Mayday Parade's other albums and EPs include: 
Anywhere But Here (2009)
Valdosta (2011)
Mayday Parade (2012)
Monsters in the Closet (2013)
Black Lines (2015)
Sunnyland (2018)
Out of Here (2020)
What does the band name Mayday Parade mean?
As with many rock bands, some fans are curious about what inspired the name Mayday Parade. Bassist Lenzo explained the name choice to the Music Is Immortal blog in 2011. 
"We had recorded our EP Tales Told By Dead Friends, and wanted to started passing them out at shows, but we didn't have a band name," Lenzo told the outlet. "So we started throwing around different words until we came up with a combination that we liked. I wish the story had more to it, but that's it."