Is Mayim Bialik an Anti-Vaxxer? Rumors Have Been Flying About the New 'Jeopardy!' Host
The Big Bang Theory's Mayim Bialik is in the news again. Sony Entertainment recently announced their replacement for the late Alex Trebek to host Jeopardy!, and they've chosen Bialik alongside Mike Richards. In light of this new role, people are digging up old tweets and book quotes, accusing Mayim Bialik of being an anti-vaxxer. But is there any truth behind the rumors? Let's take a closer look at what she's said on the topic.
Mayim Bialik and Mike Richards are the new permanent hosts for 'Jeopardy!'
For nearly 40 years, Alex Trebek was the face of Jeopardy!, and his death left Sony scrambling to find a new suitable host. Since his death in November 2020, there have been a plethora of guest hosts, including fan favorites LeVar Burton, Ken Jennings, and Katie Couric. In the end, it seems they needed two people to fill his shoes. Richards is set to take over the daily syndicated show, whereas Bialik will handle "primetime and spinoff series." In July 2020, Bialik was another guest host and received great reviews for her part.  
When asked about their choice, CBS News reported that Sony Chairman Ravi Ahuja said, "We took this decision incredibly seriously. A tremendous amount of work and deliberation has gone into it, perhaps more than has ever gone into the selection of hosts for a show — deservedly so because it's Jeopardy! and we are following the incomparable Alex Trebek." 
And specifically speaking about Bialik, he praised her by saying, "Mayim has a wonderful energy, an innate sense of the game, and an authentic curiosity that naturally represents the Jeopardy! brand."
Is Mayim Bialik an anti-vaxxer?
When the news hit Bialik was one of the new hosts, some old tweets and quotes resurfaced concerning her outlook on vaccines. On the day of the announcement, Yahoo! News reported her spokesperson gave a statement saying, "She has been fully vaccinated for the COVID-19 virus and is not at all an anti-vaxxer."
However, these are old rumors that she already dispelled in a 2020 video she posted to her YouTube channel titled "Anti-Vaxxers and Covid."
In it, she begins by saying, "This year I'm going to do something I literally haven't done in 30 years. I'm going to get a vaccine. And guess what? I'm actually going to get two." The "two" being the flu shot and the one for COVID-19. Then she addresses the criticism with, "You might be saying, 'Hey, wait a second, you don't believe in vaccines! You're one of those anti-vaxxers.'"
She then goes on to explain, "I wrote a book about 10 years ago about my experience parenting and at the time my children had not received the typical schedule of vaccines. But I have never, not once, said that vaccines are not valuable, not useful, or not necessary because they are." 
The book she's referring to was published in 2012 and called Beyond the Sling. She goes on to explain how the media took her words out of context, calling it "inaccurate" and adding, "The truth is, I delayed vaccinations for reasons that you don't necessarily get to know about simply because you follow me on social media." 
What has Mayim Bialik said about the COVID-19 vaccine?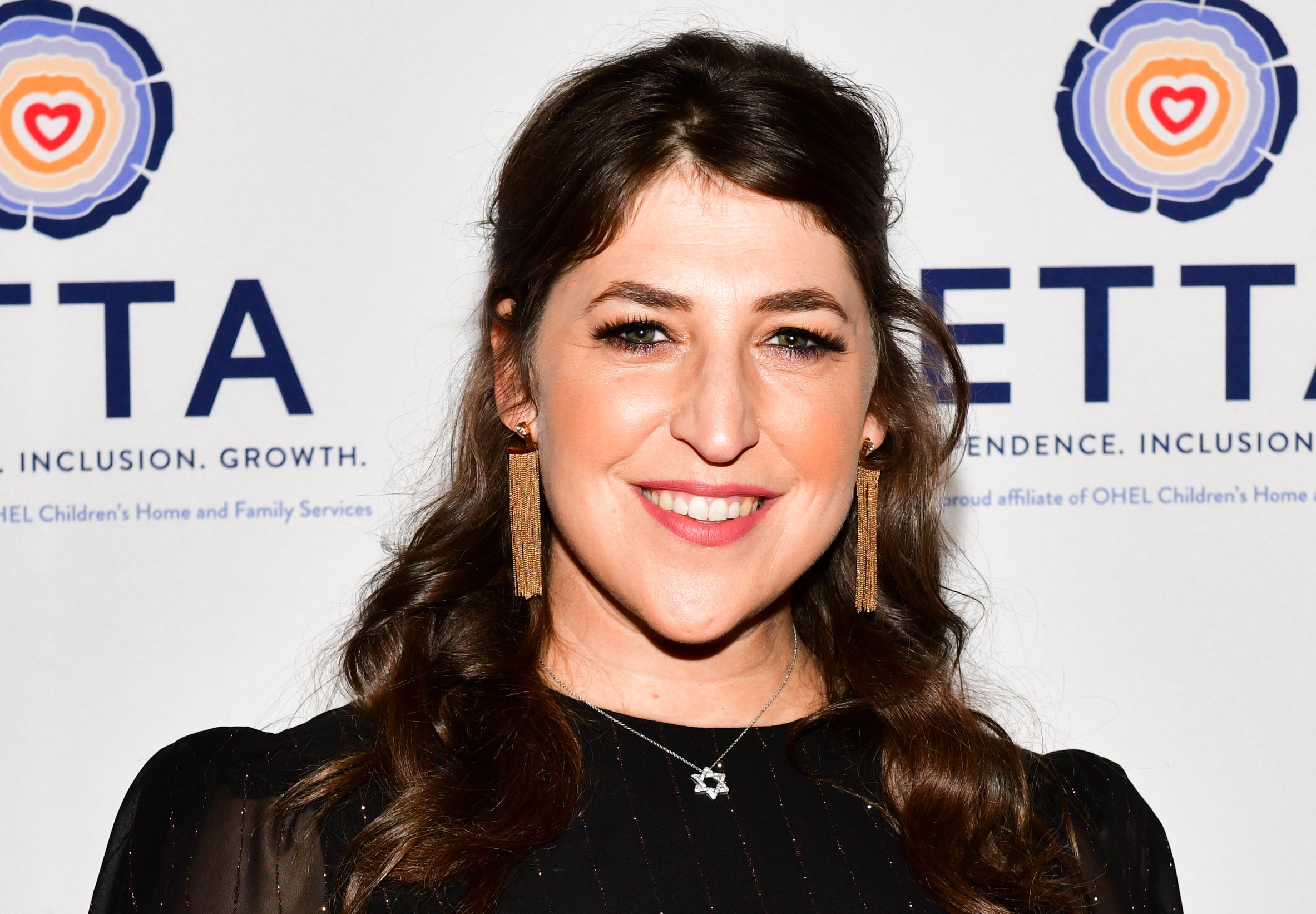 Bialik also spoke about people who said they would not take the COVID-19 vaccine. In her video, she said she thought the whole idea was disturbing and reiterated how important herd immunity is in fighting the virus. After explaining how she's not an anti-vaxxer in any shape or form but a trained scientist, she says, "I want my immune system to have the best chance at fighting anything that comes its way, especially if that's COVID."