Mayim Bialik's Take on Her Divorce Is Beautiful
Fans of The Big Bang Theory may not get to hang out with Amy Farrah Fowler anymore, but the actress who portrayed her, Mayim Bialik, has been keeping fans up to date on what's going on in her life via YouTube. In some of her most viewed videos of all time, Bialik shares her take on divorce and all of the "stuff" that's left behind after a marriage ends. Her thoughts on the difficult subject are lovely.
When did Mayim Bialik get divorced?
Bialik married Michael Stone in 2003 in a Victorian-themed wedding. Two years later, the couple welcomed their first child together. In 2008, Bialik gave birth to the couple's second son. By 2012, however, the pair had parted ways. Little else is known about Stone.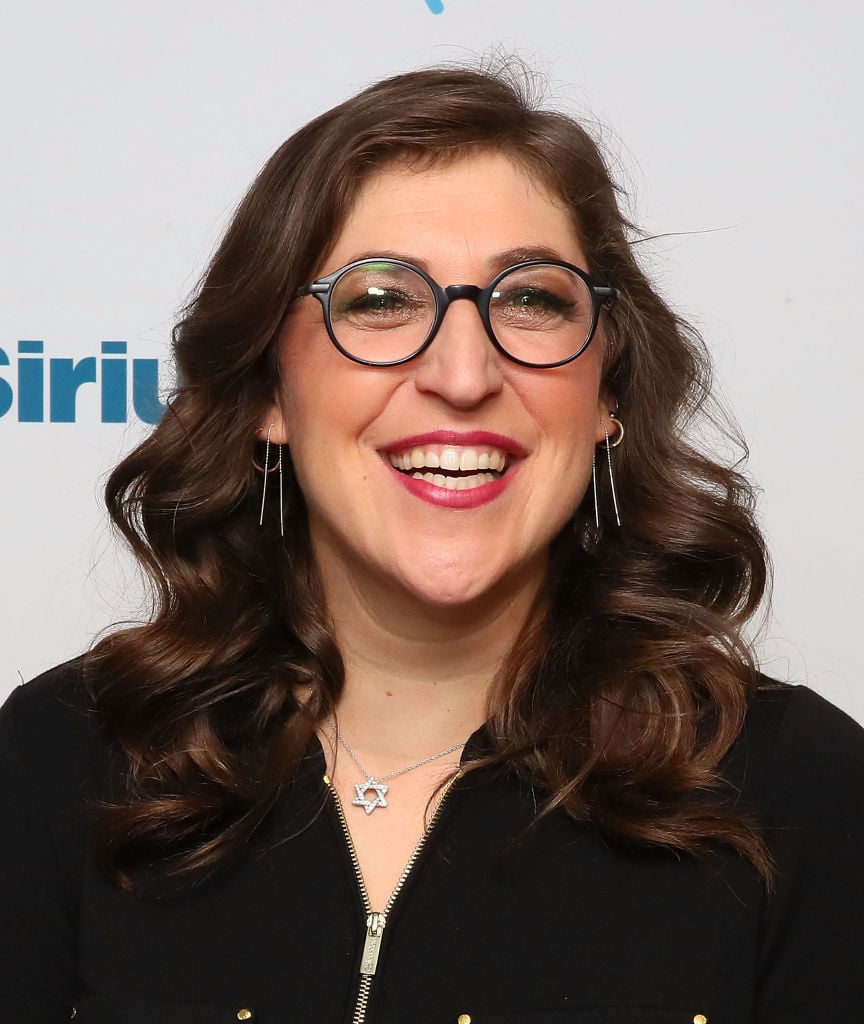 Bialik, who has worked in Hollywood pretty consistently since the 1990s, has managed to keep her personal life pretty quiet. No one knows why she and Stone decided to end their marriage, and the world at large doesn't even know the name of a long-term boyfriend she had following her divorce. Bialik admitted that she and her long-term, unnamed beau had parted ways in December 2018.
Privacy is something that Bialik seems to value, but that doesn't mean she doesn't get candid about her personal life. She shares a lot within the pages of her blog and YouTube videos. She simply approaches the hard-hitting subjects more abstractly.
What is Mayim Bialik's thoughts on the process?
Bialik doesn't wax optimistic about divorce. It's not a process that anyone wants to go through, but as she notes in several videos, and on her blog, Grok Nation, it's the reality of her situation, and she's making the best of it. While the topic is heavy, it appears as though she and her ex have figured things out and are managing to co-parent their children in a loving environment.
One of the most touching statements Bialik has ever made on the subject is about reframing the concept of divorce. USA Today notes that the Blossom star is happy to spend holidays with her ex because while they are no longer married, they are still a family, because of the two children they share. In 2018, Bialik spent Thanksgiving with her ex-husband, his new girlfriend, his girlfriend's children, and his girlfriend's ex-husband. Bialik's mother and best friend also joined the celebration.
What did she do with all her "stuff"?
People whose love didn't last forever are often left with a ton of souvenirs from a day that, for many, they'd much rather forget. Figuring out what to do with all the stuff can be an emotional journey, and, in the end, there really is no right or wrong answer. If you feel comfortable letting them collect dust in the attic, that's fine. If you prefer to burn all of the reminders of your wedding day in a bonfire, that's fine, too. The Huffington Post notes that many young divorcees have chosen to celebrate the end of their union by trashing the clothes they got married in.
Bialik took a more measured approach to the "stuff." Because she and her ex-husband share two children, she felt the urge to honor the union, that, while it ended in divorce, did bring two "miraculous souls" into the world. Bialik noted that she culled the keepsakes down into a manageable pile. Her dress was not trashed in an elaborate photo shoot. Instead, she's left it in her attic. The photo books, she noted, she keeps lined up with all of the other photobooks. She explained, in her video, that she can't run from the memories, and that her children deserve to see the love that created them.