'MBFFL': Whitney Way Thore Cries as Chase Severino 'Surprises' and 'Honors' Her After Broken Engagement
My Big Fat Fabulous Life star Whitney Way Thore went through a broken engagement in 2020. Now, it seems like she's finally able to move on thanks to her ex-fiancé Chase Severino. In a clip from this week's episode, Thore finally gets the closure she needs when she meets his daughter, Aurora.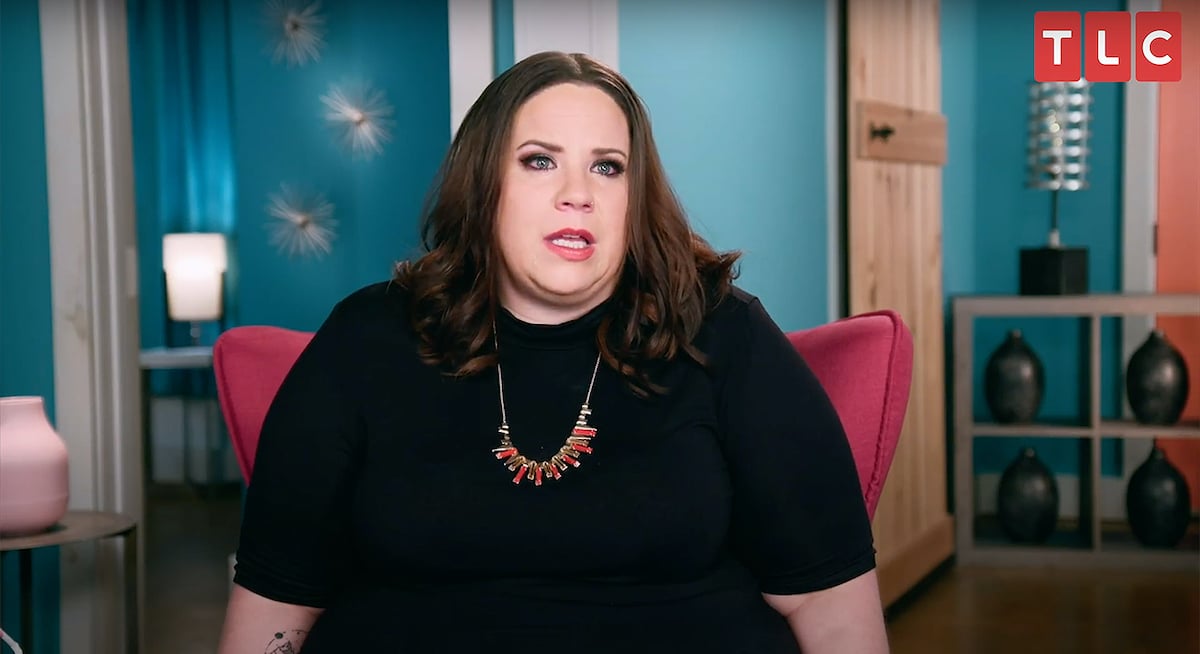 'My Big Fat Fabulous Life' captured the TLC star's broken engagement with Chase Severino
As a reality star, not much of Thore's life is private. That included her exciting engagement and the heart-wrenching end it came to.
Thore met Severino through her then-business partner Ryan Adreas. She and Severino quickly hit it off and a few months later, he proposed during a tip to Paris. Shortly thereafter, the coronavirus (COVID-19) pandemic hit the United States, ultimately putting a strain on Thore and Severino's relationship. 
"A few weeks into the stay-at-home order, Chase was basically like, begging to come to Charlotte," Thore said in a season 8 episode of the TLC series. "I told him no because my mom was quarantining with me, and he was still working his construction job, so that didn't make me feel safe." 
Severino's insistency clued Thore in to the fact that something was wrong. He explained over the phone how he slept with somebody else. 
"Basically, he said that he had slept with somebody, and it's someone that I know of, like they've been involved before," Thore explained in the heartbreaking episode. "And she was pregnant. She is pregnant. Apparently she didn't tell him for a few months. So yeah. That's what he had to tell me."
In more recent episodes, fans have seen Thore work her way out of the depressive state this turn of events caused. Now, she seems to be in a better place in terms of Severino. 
Whitney Thore meets her ex-fiancé's baby daughter 
In the "Big Fat Baby News" episode of My Big Fat Fabulous Life, Severino shares news of his daughter's birth with Thore. 
"I was surprised when he messaged me and said he wanted to talk," Thore says in a clip from the episode. She wasn't expecting him to do that and assumed Severino didn't want her to be part of his daughter's life.
Thore wasn't expecting Severino to call, let alone FaceTime her and allow her to meet his newborn daughter, Aurora.
"I didn't think he would show me his baby," she added. "And that makes me feel really good." During their conversation, Thore calls Aurora a "sweetie" and asks about her and the mother's health, too. 
Whitney Thore is 'honored' Chase Severino introduced her to his baby
Despite their past, Thore was glad Severino called.  
"I feel honored to be like, part of this conversation and have him showing me his child," Thore added. "Like I feel like there's an amount of trust that's going into this. I mean, I feel overwhelmed, I think with a lot of emotions, but I feel happy."
In a way, Thore speaking with Severino and meeting his daughter over FaceTime gave her the closure she needed. 
"To see him and this beautiful little baby, I mean, yes, it makes me happy, just to see him," she concludes in the clip. "He cut his hair and he looks really good, and the baby's beautiful and just cute, and this moment is more than I could ever ask for."
Tune in to My Big Fat Fabulous Life Tuesdays at 9 pm EST on TLC.