'McDreamy' Goes Political! Patrick Dempsey to Star in New CBS Drama
Though Patrick Dempsey tries to separate himself from his former role as Dr. Derek 'McDreamy' Shepherd, the actor's portrayal of the handsome neurosurgeon for 11 seasons on ABC hit series Grey's Anatomy will live in infamy.
Since leaving the medical drama in 2015, Dempsey has been working behind the camera as a producer on films such as Racing in the Rain and Hurley. Now the Grey's alum is making his return to television with a new series that is a departure from his doctor days.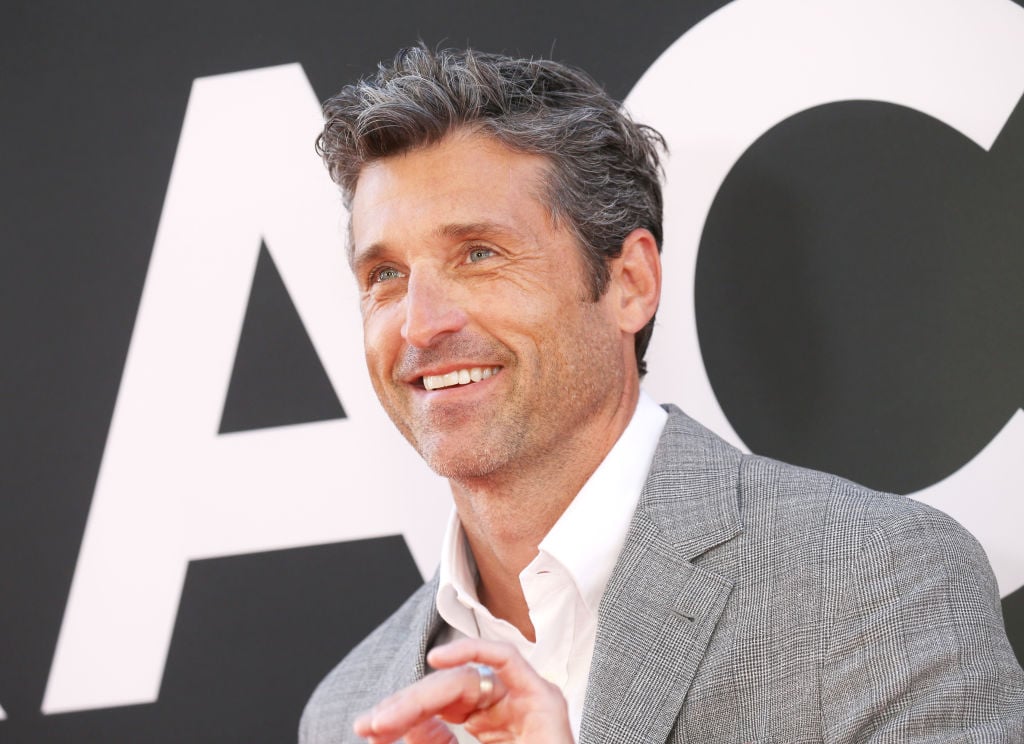 Moving on from McDreamy
Though fans still mourn the loss of Meredith Grey's longtime love Dr. Shepherd, Dempsey felt the character had run its course.
"It had been long enough. It was time for me to move on with other things and other interests. I probably should have moved on a couple of years earlier," Dempsey told People of his departure. "I stayed a bit longer than I should have." 
Last year, the actor spoke on wanting to move on from the iconic role and the preconceived notions that came with it.
"With a show like 'Grey's Anatomy' and a character like the McDreamy character, that's an archetype that people are projecting onto you, that's not you," he said in August, according to Good Morning America. "You're falling into an archetype that people want to believe is real and then becomes mythology. And you, at the end of the day, you have to separate yourself from that and not believe that's who you are. It's a part of you, something that's inspirational — you want to become a better person and all of what that is, but it's not who you are at the end of the day."
From doctor to congressman
Now headed to CBS for the new series Ways & Means, Dempsey is heading the show as a discouraged Congressional leader who ends up working secretly with an idealistic young Congresswoman from the opposing party, according to Deadline. In their crusade to save American politics, the two strive to undermine the gridlocked system he helped to create, while making sure they don't get caught.
Dempsey is also serving as executive producer on the show, along with Mike Murphy and Ed Redlich, Nina Tassler, Denise Di Novi and Tom Lassally. Murphy and Redlich are co-writing the script.
Murphy, a Republican political consultant, has advised several high-profile politicians including John McCain, Jeb Bush, Mitt Romney, Lamar Alexander, and Arnold Schwarzenegger.
Deadline reports that Ways & Means is part of CBS' new drama pilot lineup, which will include The Equalizer starring Queen Latifah, the Silence of the Lambs sequel Clarice, and a series order for The Lincoln Lawyer.
Since Derek's demise
After Dempsey's departure in 2015, he starred alongside Renée Zellweger in the 2016 film Bridget Jones' Baby, then sought out roles behind the camera. As an avid race car driver, Dempsey was finally able to complete his passion project, The Art of Racing in the Rain.
"It's been 10 years, I think, in development," Dempsey told AutoWeek in 2018. "It started a really long time ago. I think I secured the rights when we were still in Homestead (for a Grand-Am race), we were racing down there. Everybody would come up to me and go, 'You've gotta get the rights to this book. You've gotta do this movie.'"
The 2008 New York Times best-selling book of the same name was written by Garth Stein. "For me, it was really identifying the material," Dempsey said of the project. "Before it was even published, I read it and was like, 'This would be a great opportunity.' I acquired the rights and have just sort of been dealing with it for the last 10 years to be here."
Dempsey also executive produced the 2019 film Hurley, the story of race car driver Hurley Haywood, and appeared in two international series, The Truth About the Harry Quebert Affair, which aired in the U.S. on Epix, and Sky's Devils, as reported by Deadline.
Even though Grey's Anatomy fans won't be seeing Dr. Derek Shepherd grace the halls of Grey Sloan Memorial, they can still get their 'McDreamy' fix when Ways & Means hits the airwaves!