Mckenna Grace Has Played the Younger Version of These Famous Actors
In celebration of child star Mckenna Grace's 14th birthday, here's a look at all the times she's shared a role with another famous actor.
At just 14 years old, Mckenna Grace has already had quite an impressive career. She's even appeared in a Marvel Cinematic Universe film. What she may be best known for is portraying the younger version of many TV and movie characters, sharing the role with some popular actresses.
Young Caroline Forbes (Candace King) in 'The Vampire Diaries'
Back in 2015, one of the biggest shows on TV was the CW supernatural drama The Vampire Diaries. The series starred Nina Dobrev as Elena Gilbert, a teenager who lives in the perpetually spooky town of Mystic Falls along with some interesting creatures.
One of her close friends in Caroline Forbes, played by Candace King. In two season 6 episodes, Grace portrayed a younger version of Caroline in a memory shared by her and her mother, as the latter is on her deathbed.
Young Emma Swan (Jennifer Morrison) in 'Once Upon a Time'
That same year, Grace appeared in an episode of the ABC series Once Upon a Time. The show follows Emma Swan (Jennifer Morrison), a woman who learns that she's an outcast from a storybook world, and she's the only one who can save those who have been trapped in the real world.
Grace played the young version of Emma for the first time in the season 5 premiere in a flashback. She doesn't return again until 2017 when she appears in three additional episodes in season 6.
Young Tonya Harding (Margot Robbie) in 'I, Tonya'
Grace also had quite a few film roles in 2017. Among them was the Oscar-nominated semi-biographical movie I, Tonya. Margot Robbie portrays real-life figure skater Tonya Harding, who came under fire in connection with an attack on her opponent, Nancy Kerrigan.
While the public narrative painted Harding as a villain, the film shifts the focus to reveal more about her life. Her early life is also depicted, and Grace portrays a young version of Robbie's character as she focuses on her skating career.
Young Theodora Crain (Katie Siegel) in 'The Haunting of Hill House' (2018)
The younger versions of characters are typically only used in occasional episodes of a TV series. But in The Haunting of Hill House Season 1, they are as much a part of the narrative as the older actors playing the same person.
Kate Siegel and Grace shared the role of Theo Crain, the psychic middle child of the Crain family. Grace can be seen in all but three of the 10 episodes. While a second season is in the works, The Haunting of Hill House is an anthology series, so not all of the actors are expected to return.
Young Sabrina Spellman (Kiernan Shipka) in 'Chilling Adventures of Sabrina'
The Netflix horror series Chilling Adventures of Sabrina premiered in 2018. Following the first ten episodes, a special holiday episode, titled "A Midwinter's Tale," was released in December of that year. That's where Grace comes in.
She portrayed a younger version of the eponymous Sabrina Spellman in flashbacks. And though Grace is just six years younger than Kiernan Shipka, both are playing a little younger than they are.
Young Carol Danvers (Brie Larson) in 'Captain Marvel'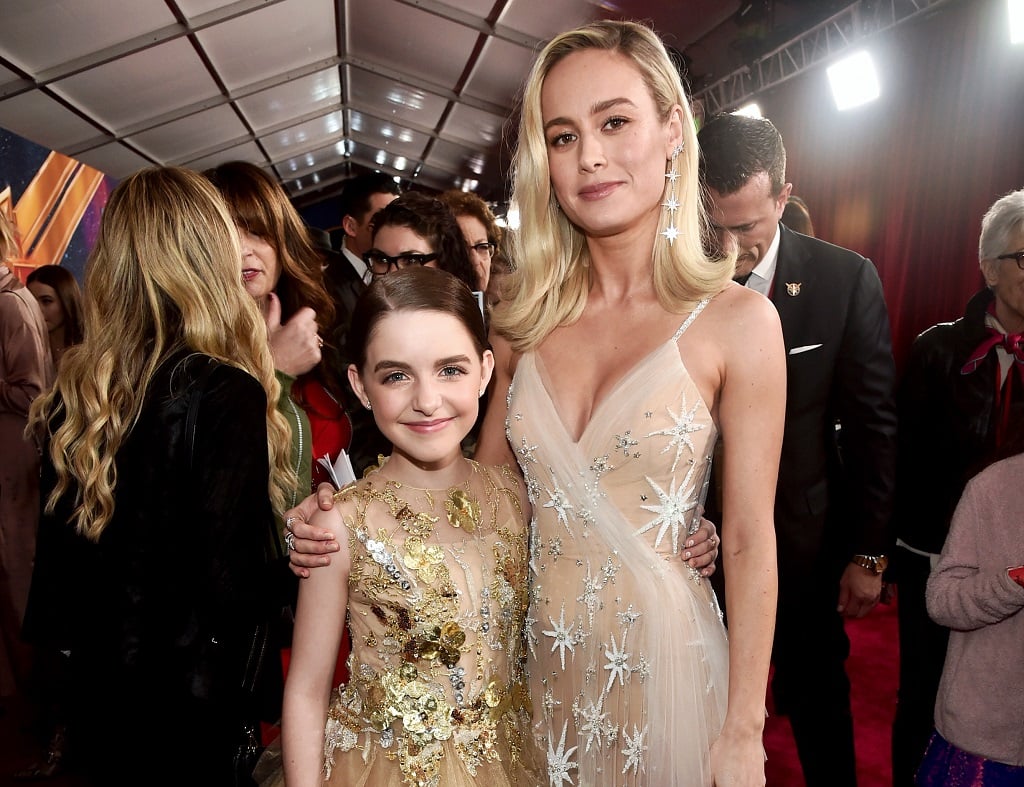 Though a very small role, Grace's recent portrayal might be one of her most notable yet. In 2019, the Marvel Cinematic Universe released its first film with a solo female lead, Captain Marvel.
Played by Brie Larson, the titular character goes by the name Vers at the beginning of the film. She later discovers she's Carol Danvers, an Air Force pilot who was in an accident. As she regains her memories, the audience sees flashbacks to her childhood. The adolescent Carol is played by Grace.