MCU Alum Sebastian Stan's New Movie is Mostly Improvised
Just because movie theaters are closed for now doesn't mean there aren't any new movies to promote. It's just that they're being released directly to streaming. That's what's happened with Marvel star Sebastian Stan's new movie, Endings, Beginnings.
Marvel actors such as Elizabeth Olsen have talked about how it's refreshing to make different kinds of movies when they aren't busy being superheroes or super-villains. Endings, Beginnings, which also stars Shailene Woodley, is unique for Stan in that the movie was mostly improvised by the actors.
How did Sebastian Stan get famous?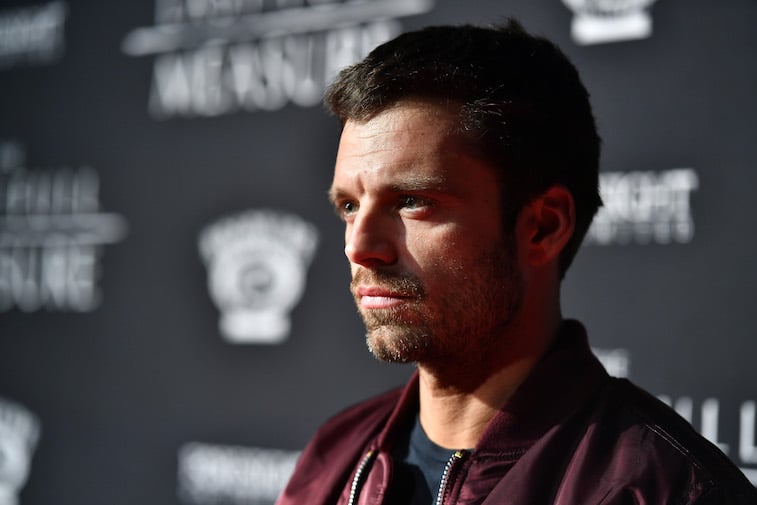 Many people know Stan primarily as the tortured Bucky Barnes turned Winter Soldier in the Marvel Cinematic Universe movies, but he has a considerable body of work besides.
One of his first prominent credits was on an episode of Law & Order in 2003. Then his career accelerated when he landed a role on Gossip Girl playing Carter Baizen.
His film appearances included Black Swan and Hot Tub Time Machine, and he kept up work on the TV side by playing Jefferson in Once Upon a Time and TJ Hammond on Political Animals, the last of which won him a Critic's Choice Award. He began his time with Marvel with Captain America: The First Avenger and looked like he was one and done.
It turned out he returned as the deadly Winter Soldier, and he's been trying to reconcile good and evil ever since. 
Variety asked Stan what it was like having appeared in the most financially successful movie of all time, Avengers: Endgame, which opened a year ago. He replied, "You don't even think about that. It's crazy to think it's bigger than Titanic. I went to see Titanic way too many times in the theater. It's exciting, because 10 years worth of filmmaking went into making [Avengers: Endgame]." 
What is 'Endings, Beginnings' about?
Woodley leads the cast of Endings, Beginnings, playing a woman torn between two men, played by Stan and Jamie Dornan of Fifty Shades of Grey fame. The men are polar opposites, and complicating matters is the fact that they are best friends with each other.
The movie is directed by Drake Doremus, who attracted attention with another love triangle movie Like Crazy. That movie was about the late Anton Yelchin being caught between Felicity Jones and Jennifer Lawrence.
The new movie's reception has been mixed to negative, with a 38 percent score on Rotten Tomatoes and a 41 score on Metacritic. The Rotten Tomatoes critical consensus reads "Endings, Beginnings smothers its talented ensemble cast's committed work in a carelessly constructed, aimlessly dawdling story."
What does Sebastian Stan say about the movie?
The movie's structure is unusual in that Doremus lets the actors do most of the "writing." Unlike most filmmakers, Doremus doesn't work from a full script but from a story outline, and he has the actors fill out that outline by improvising. So in a way it's like making it up as you go along.
"It's a very honest movie about how confusing relationships are sometimes and really how messy they are in terms of a beginning, middle and end. Things don't just always close. One thing I've loved about Drake's movies, especially Like Crazy and Newness, is the vulnerability and intimacy that he seems to capture, the authenticity of the connections between people," Stan said to Variety.
Endings, Beginnings was meant to be released theatrically, having been shown last year at the Toronto Film Festival, but even though the movie is dark and not exactly escapist, Stan thinks it can be a distraction amid quarantine.
He said in the interview, "I'm also grateful it can be watched now. This is a crazy time. It's a testing time. If people are at home and they want to tune into something else for two hours that makes them think about something else, then why not?"